Horn of Africa programs offer aid amid pandemic
Share - WeChat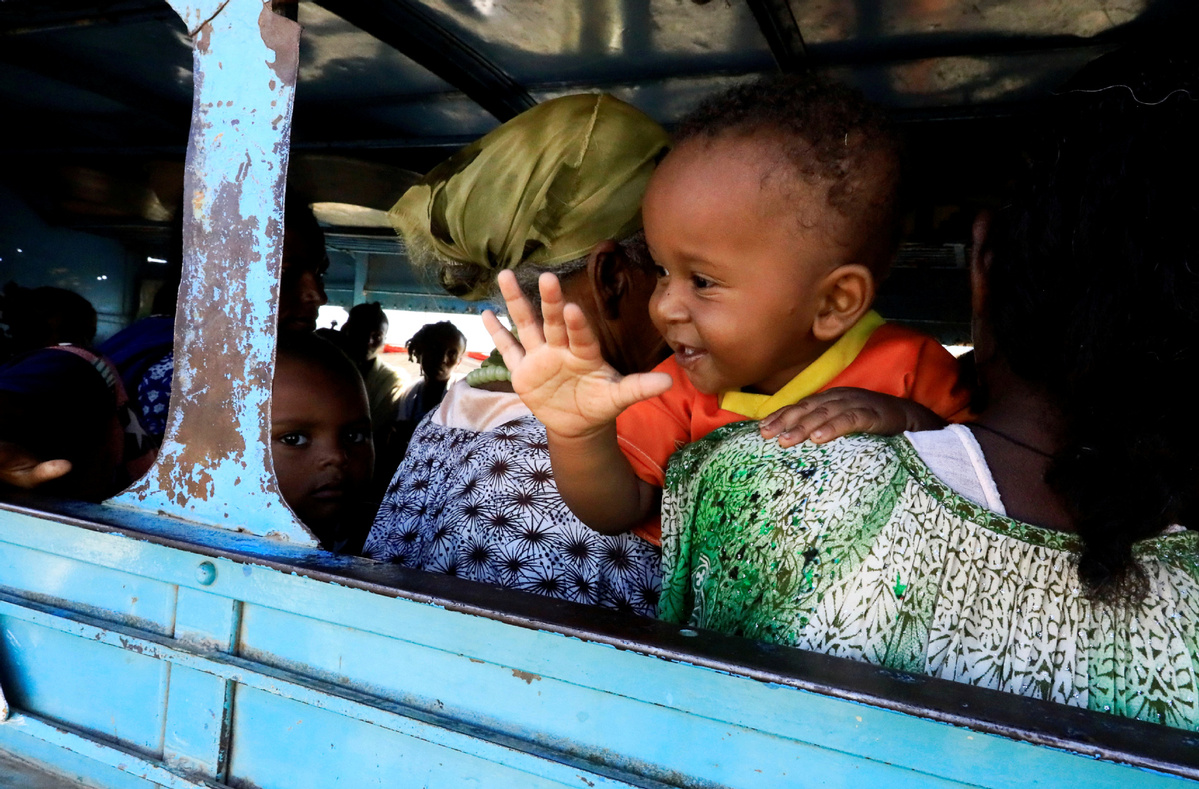 The Horn of Africa region accounts for some of the world's most protracted cases of displacement amid high numbers of COVID-19 cases, hosting about 70 percent of Africa's refugees and close to one-fifth of nearly 26 million refugees worldwide.
In particular, the region-consisting of Djibouti, Eritrea, Ethiopia, Kenya, Somalia, South Sudan and Sudan-has more than 3.2 million refugees originating mainly from the Democratic Republic of Congo, Somalia and South Sudan, and more than 5.6 million internally displaced people within Somalia, South Sudan and Sudan.
Moreover, the region has two of the world's largest refugee-hosting countries: Uganda with 1.2 million refugees and Sudan with 1.1 million.
In December 2018, the United Nations General Assembly adopted the Global Compact on Refugees as a more comprehensive response to displacement in which refugees are included in national services like health and education, rather than setting up parallel systems.
At the heart of this innovative framework, the global compact as a new deal for refugees found its best model and expression in the Horn of Africa.
In January 2019, Ethiopia's Parliament adopted revisions to its refugee law ensuring refugees have the opportunity to be self-reliant and can contribute to local economies in a way that also benefits their hosts.
Uganda, which hosted more than 1.4 million refugees and asylum seekers by the end of last year, encouraged the inclusion of refugees in national planning and implementation through its Comprehensive Refugee Response Framework, empowering different line ministries to develop comprehensive response plans.
Kenya, which hosted 192,000 registered refugees and asylum seekers at the end of last year, is providing integrated services to refugees and the host community as well as boosting the local economy through the Kalobeyei Integrated Settlement.
By December, the region's COVID-19 situation was at 289,210 cases and 5,514 deaths, while suffering the full weight of the socioeconomic impacts of the pandemic at the same time.
But different measures and programs adopted within the region during the pandemic have continued to deliver results.
According to the European Union Emergency Trust Fund for Africa, more than 55,000 items of pandemic-related supplies such as personal protective equipment and hospital equipment had been distributed in the region as of the end of last year.
Moreover, nearly 18,700 people have benefited directly from COVID-19 initiatives, including psychosocial support, shelter assistance and economic or medical aid.
Additionally, more than 1.5 million people in Uganda, Djibouti, Kenya and Ethiopia have benefited from the $428 million Development Response to Displacement Impacts Project.
The project aims to improve access to basic social services, expand economic opportunities and enhance environmental management for communities hosting refugees.
For its part, South Sudan continues to conduct COVID-19 sensitization and hygiene promotion activities for communities in the Bentiu and Malakal Protection of Civilians sites, as well as outside the protection of civilians sites in Juba.
In Somalia, 32 health workers from Banadir Hospital in Mogadishu completed training in basic psychosocial support skills for COVID-19 responders. This included training in supportive communication skills, psychological first aid and addressing social stigma and self-care.
However, the COVID-19 pandemic continues to have devastating impacts on refugees, internally displaced people and host communities.
There is therefore a need to strengthen the humanitarian assistance framework between host nations and countries of origin to attain durable solutions to the humanitarian crisis amid the pandemic.
First, regional governments must continue to strengthen institutions and community structures that manage asylum. This will help in delivering services and provide security in refugee-hosting areas.
Second, improving access to quality health services for refugees and host communities is vital.
Finally, strengthening the national asylum system and institutional capacities in the areas of refugee registration, refugee status determination and civil documentation will provide the necessary data critical for developing a regional COVID-19 vaccination strategy.
The author is a research and policy analyst at the Africa Policy Institute in Kenya. The views do not necessarily reflect those of China Daily.