Formula 1 owner Liberty takes pole position on rich list
Share - WeChat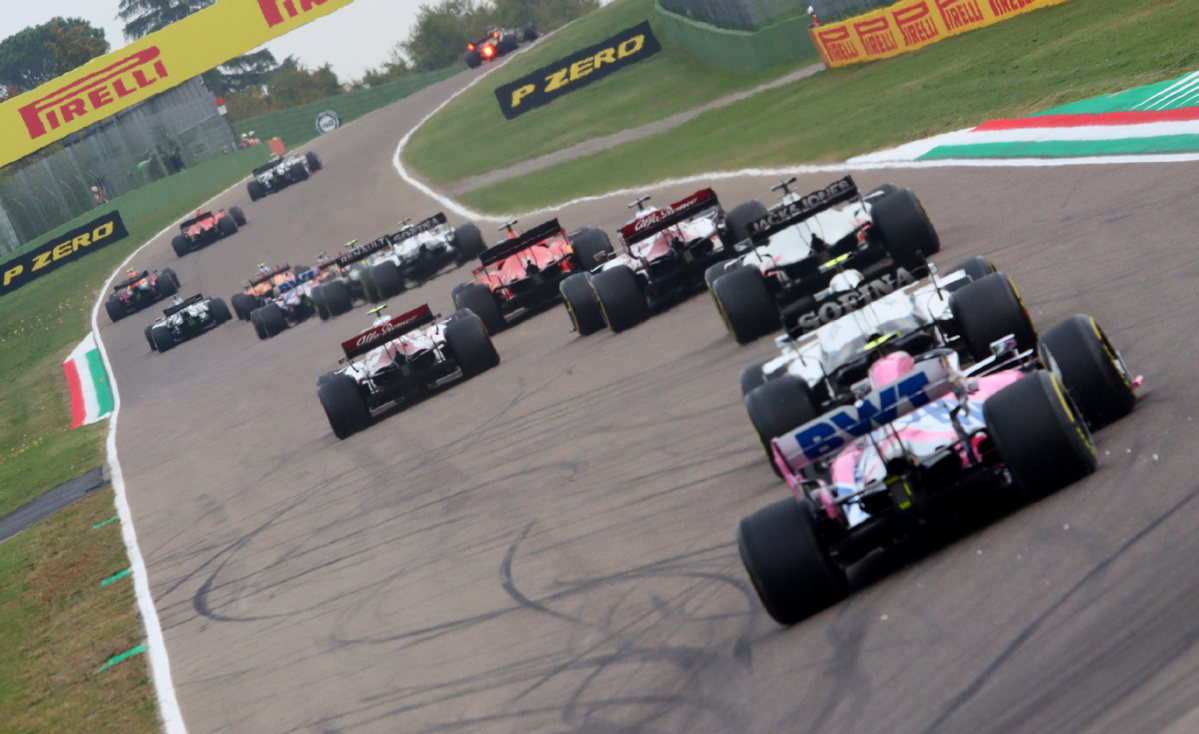 Forbes has released its annual list of the world's richest sports enterprises, and their diversification certainly reflects the reality of the pandemic era.
Faced with empty stadia, dwindling merchandising revenues and scheduling uncertainties, the Forbes list shows four of the Big Five hold multiple franchises (with the notable exception of Jerry Jones, who owns the most valuable team on the planet, the NFL's Dallas Cowboys), while spanning a variety of sports, leagues... and continents.
In ascending rank, they are:
5. Yankee Global Enterprises: $6.39 billion
Primary properties are MLB's New York Yankees, YES Television Network, Major League Soccer's New York City FC and the Triple A baseball Scranton/Wilkes-Barre RailRiders.
The Yankees franchise is worth an estimated $5 billion and has won a record 27 World Series titles. The group also owns 20 percent of the YES Network, which is worth around $875 million and is considered one of the top regional sports networks in the world.
4. Fenway Sports Group: $6.6 billion
Primary properties are MLB's Boston Red Sox, Liverpool of soccer's English Premier League, the New England Sports Network, Roush-Fenway Racing and Fenway Sports Management.
The Red Sox franchise is valued at $3.3 billion, while NESN, which broadcasts the Red Sox and Boston Bruins NHL games, comes in at $650 million. The third jewel in this holding is Liverpool, which is worth nearly $2.2 billion.
The Red Sox have won nine World Series titles, Liverpool has 19 English top-flight championships and six Champions League/European Cup titles, while Roush-Fenway has captured two NASCAR Cup crowns.
3. Jerry Jones: $6.98 billion
Primary properties: Dallas Cowboys, CompLexity Gaming
Jones might be America's savviest business mogul. The Cowboys, also known as "America's Team", are the world's most valuable sports franchise, with a net worth of $5.7 billion. The team hasn't won a Super Bowl since 1996 but is still immensely popular - even in nontraditional markets like Europe and Latin America.
Another successful investment is Legends, a food, beverage, retail and stadium operations company co-owned by Jones and Yankee Global Enterprises.
CompLexity Gaming is an e-sports organization with teams in Counter-Strike: Global Offensive, Fortnite, Apex Legends, FIFA, EA Madden, Magic: The Gathering Arena, Hearthstone, and Valorant.
2. Kroenke Sports & Entertainment: $8.73 billion
Primary properties: NFL's Los Angeles Rams, NBA's Denver Nuggets, NHL's Colorado Avalanche, EPL's Arsenal, Major League Soccer's Colorado Rapids, Altitude Sports & Entertainment, Los Angeles Gladiators e-sports team.
Stan Kroenke owns a staggering array of franchises across the world's top leagues-although the Nuggets and Avalanche are technically owned by his wife, Ann, because NFL rules prevent team owners from having multiple franchises in the same market (Denver).
1. Liberty Media: $13 billion
Primary properties: Formula 1 Racing, MLB's Atlanta Braves, Drone Racing League, Ball Arena.
Controlled by billionaire John Malone, who was the CEO of cable company TCI, Liberty Media is estimated to be the largest private landowner in the US, with holdings of over 8,900 square kilometers-twice the size of the state of Rhode Island.
Formula 1 motor racing is extremely popular worldwide, and the Braves are perennial contenders in baseball's National League.