Craftswoman revitalizes bamboo carving from mountain village
Share - WeChat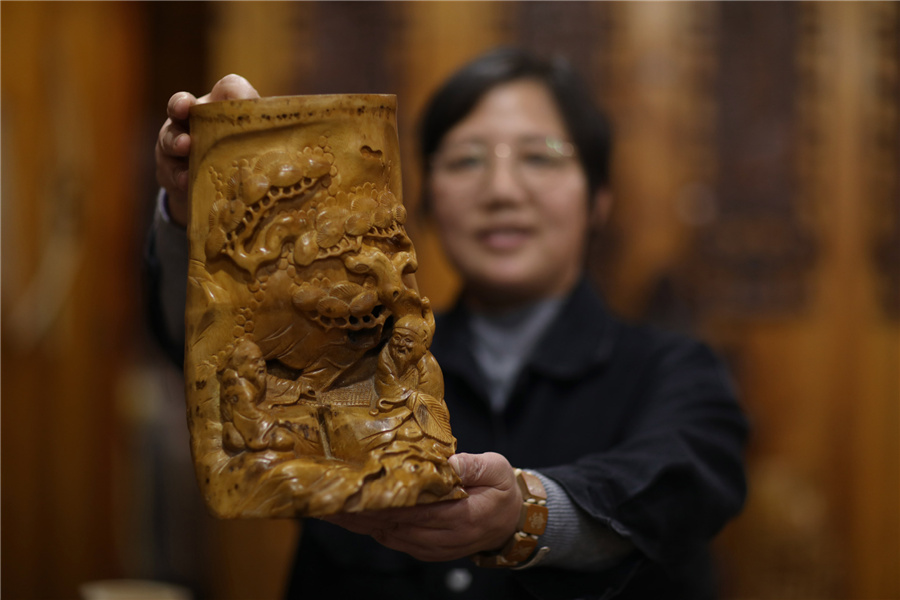 Lu Huaying, 50, was born to a family of sculptors in Dongyang, East China's Zhejiang province, and began learning the art at a young age.
In the 1990s, Lu came to Chishui, Southwest China's Guizhou province, and fell in love with bamboo carving. She integrated Dongyang wood carving techniques into Chishui bamboo carving, creating patterns of mountains and rivers, insects and fish, flowers and plants, human figures and animals, which were well received by consumers.
In June 2019, Chishui's "bamboo carving craft" was listed on the Guizhou Provincial Intangible Cultural Heritage List. In order to better pass on the skills, Lu Huaying trained students free of charge to make Chishui bamboo carving an industry that can increase the income of local farmers.