5G to see wider industrial applications
By Ma Si | chinadaily.com.cn | Updated: 2021-03-02 15:47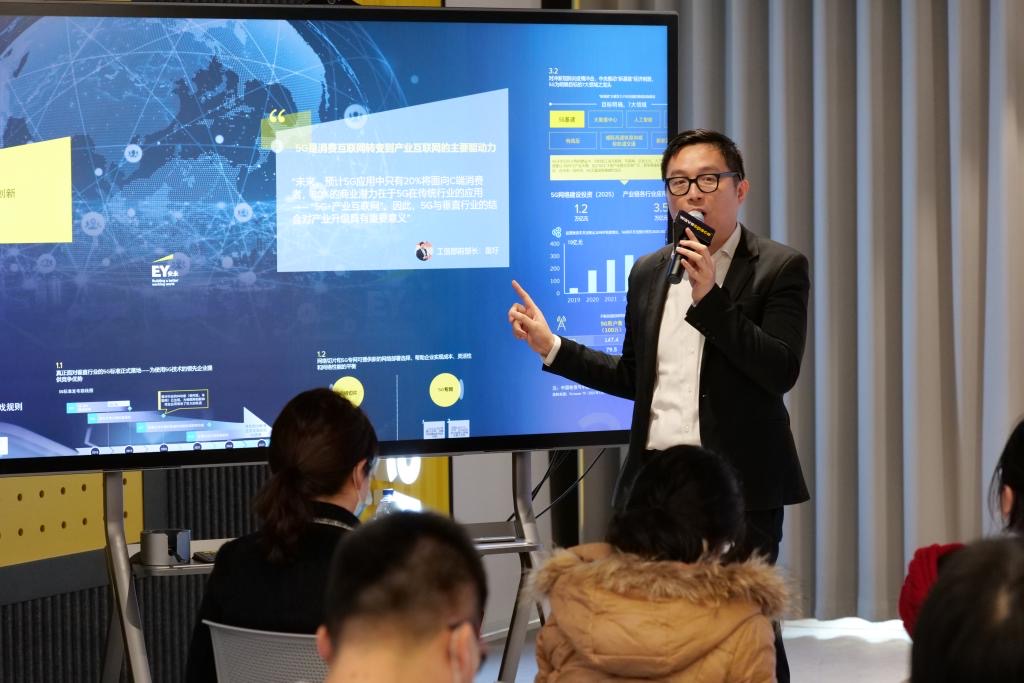 As China steps up 5G rollout amid the COVID-19 pandemic, the superfast wireless technology is expected to be applied in a greater variety of sectors, with the manufacturing, healthcare, entertainment and automotive sectors likely to see the highest impact in the near-term, according to a new report by international professional services firm EY.
The report, titled Unlocking Business Model Innovation with 5G, said the vertical industries are increasingly concerned about the real-time service-oriented function of 5G to transform business operations, unleash innovation and disrupt competition.
Steve Lo, EY Asia-Pacific chief innovation officer, said, "As China has stepped up its 5G network build-out during the pandemic, a highly dynamic environment was created. Selected sectors such as healthcare and education have catalyzed the commercial use of 5G applications to combat the pandemic."
"The top-priority status given by the new government strategy on new infrastructure is set to spur investment in the technology, unleashing new 5G use case scenarios and applications. This is going to trigger the exploration of new business models for a number of verticals, with the manufacturing, healthcare, entertainment and automotive sectors expecting to see the highest impact in the near-term," Lo said.
The report said unlike previous mobile generations, 5G is coming at a time when open source and automation will make it relatively easier and cheaper to install and run its own networks within the confines of factories and warehouses. It thus offers a wide scope of private 5G networking to enterprises.
In a separate 5G enterprise study released by EY, 28 percent of Chinese enterprises respondents agreed that private and secure network capability is the greatest benefit they perceived for 5G. Businesses can start leveraging 5G strategy to transform business operations and disrupt competition.
Paul Cheung, technology, media & entertainment and telecommunications consulting leader at EY Greater China, said: "5G not only offers new possibilities for industries, but will also give rise to completely new concepts for connected assets and contextualized services, offering a new wave of innovation for businesses."
"Service providers will also be able to tap into new business models with the data generated as a result of the new mobile standard and the innovations it produces," Cheung said.
According to EY's enterprise study, exploring future business models is among the top three priorities on 5G investments for Chinese companies, while other priorities are adapting internet of things strategy and assessing relationship with other emerging technologies, Cheung added.