Counting down to glory
Share - WeChat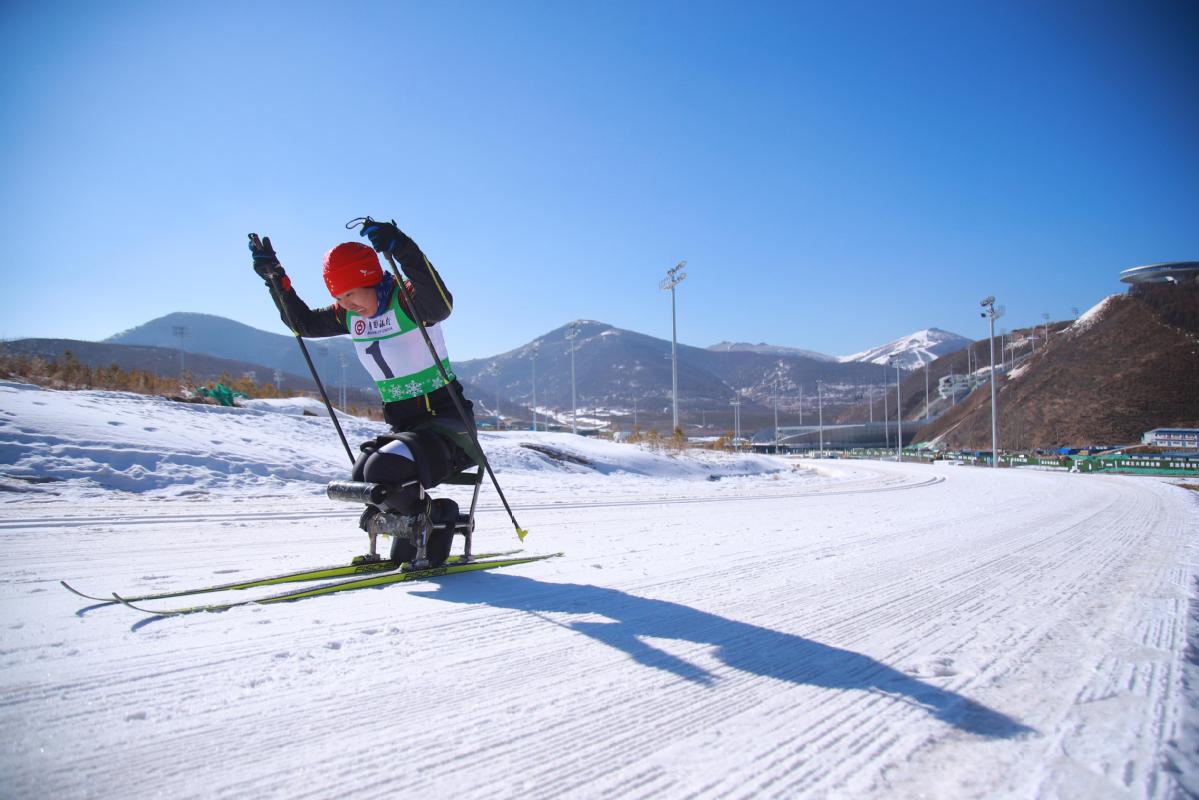 Exactly one year out from Paralympics, China's preparations lay foundations for success at the Games and beyond
Boosted by state-of-the-art facilities and foreign coaching expertise, Team China today began the one-year countdown to the 2022 Winter Paralympics with good reason to believe its athletes can steal the show at the Games.
Just like their able-bodied Olympic compatriots, China's para-athletes are going all out for glory as they bid to do their country proud when the Paralympics open on March 4 next year in Beijing and co-host Zhangjiakou, Hebei province.
Guided by 42 coaches, including seven from overseas, a squad of 124 para-athletes, selected from a pool of over 1,000 hopefuls, are training full-time on tailored programs at five bases in Beijing and Hebei.
The aim is to have Chinese para-athletes competing in all 78 medals events across six sports-alpine skiing, biathlon, cross-country skiing, snowboarding, para-ice hockey and wheelchair curling-at the Games, according to the sports department of the China Disabled Persons' Federation.
Despite a late start and poor training facilities in the beginning, Chinese para-athletes' unwillingness to be left behind in the winter sports boom since Beijing won its bid in 2015 is inspiring, said Yong Zhijun, the sports department's director of competition and training.
"Winter sports participation was limited to only a certain region for most people in our country (before 2015), not to mention the involvement of people with disabilities," Yong said at a media briefing in preparation for the Winter Paralympics on Tuesday.
"Yet, the situation has significantly improved since Beijing won the bid. We are now witnessing the best opportunity to promote and develop winter sports among the disabled with national-level support that has never been seen before."
China sent a team to the Winter Paralympics for the first time in 2002, when four para-athletes competed in cross-country and alpine skiing disciplines in Salt Lake City, United States.
With Beijing 2022 promising to deliver both Games in an excellent and extraordinary fashion, improving training facilities and increased government support have yielded encouraging results, highlighted by the wheelchair curling team's gold medal at the 2018 Winter Paralympics in South Korea and two world championship titles won by para-snowboarders in 2019 in Finland.
Since 2016, Chinese athletes have participated in 59 international events featuring Paralympic winter sports, claiming 38 gold medals.