US export restrictions on Chinese tech companies hurt both sides
Xinhua | Updated: 2021-03-04 15:04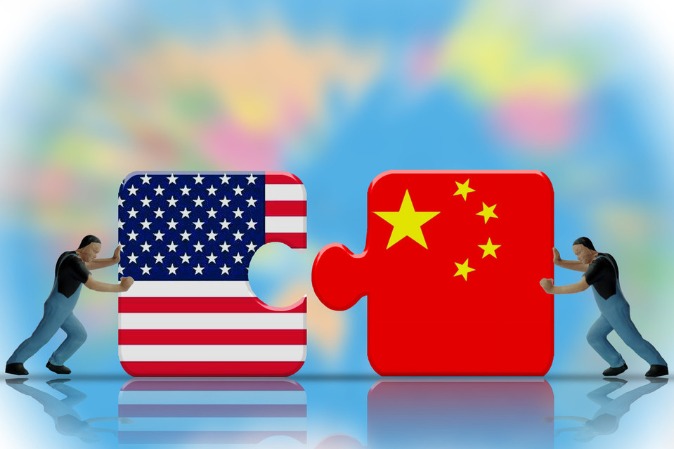 WASHINGTON -- US export restrictions on Chinese tech companies, citing national security concerns, hurt both US companies and Chinese businesses, said a renowned economist, calling for an international agreement on technology flow across countries.
"These security restrictions, restricting the flow of high-tech products to China, (bring) major negative consequence, both for US companies and Chinese companies," Yukon Huang, a senior fellow with the Asia Program at the Carnegie Endowment for International Peace, told Xinhua in a recent video interview.
Huang, who served as the World Bank's country director for China from 1997 to 2004, noted that if the United States prevents Chinese companies from getting high-tech products from their US counterparts, it could jeopardize the future prospects of Chinese enterprises.
"But to the same extent, when you actually restrict American exports of these high-tech products to China, US companies suffer a lot," Huang said, noting that 20 to 50 percent of the revenues of these high-tech US companies come from exporting to China.
"So if they no longer can sell to China, then you have a major problem in America," because the financial position of the high-tech companies significantly weakens, and they can no longer invest, he said.
The economist noted that "a chaotic decoupling process" during the Trump administration led to less engagement between the United States and China, from which both sides have suffered.
With Joe Biden in office, Huang said he believes the new president is trying to forge a more "sensible" and "constructive" approach to strategic issues.
In the case of TikTok, Huang said "I think they're going to look at the key question, how can (the) United States protect its interests in terms of data security in a way that doesn't cut off the economic activities" of foreign investors.
Huang said rather than decoupling, both sides should search for an intermediate solution, because decoupling reduces the flow of knowledge across countries, which will undermine economic growth.
"Knowledge spread is the reason that growth (in) countries and the world has soared over the last 10 or 20 years," Huang said.
If a "technology trade war" continues, he said, "global growth will stagnate, they're going to go back to the dark ages in some way, because nobody by themselves can create all that knowledge."
The economist said countries must allow knowledge to move across borders, while noting that security issues should be addressed through an international agreement.
Huang said countries are within their right to consider security when it comes to investment flows. "But we don't want that right to prohibit economic investment flows or technology transfer, because if we did growth would stop globally."
Commenting on the China-US phase-one trade deal, Huang said the Trump administration failed to achieve its intended goals, one of which was to reduce the US trade deficit with China, as America's overall trade deficit actually expanded.