China's domestic car market accelerating recovery
chinadaily.com.cn | Updated: 2021-03-04 15:24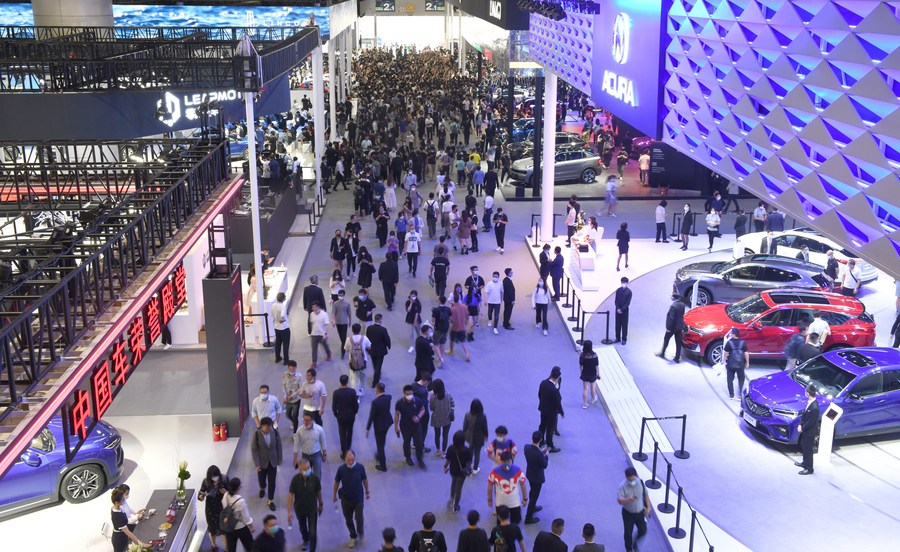 The domestic car market is accelerating its recovery, with vehicle inventory falling nearly 30 percent last month, National Business Daily reported.
According to the China Automobile Dealers Association, the auto dealer vehicle inventory alert index stood at 52.2 percent in February, down 29 percent year-on-year and 7.9 percent from the previous month.
The index reflects inventory pressure for automobile dealers. It typically is lower than 50 percent when the market is healthy. It is composed of inventory, market demand, dealership finances and surveys of dealers' purchases, sales and stocks.
The association's latest winter survey also showed the overall profit ratio of domestic dealers reached 62.7 percent, up 31.7 percentage points from the summer survey. The ratio of luxury car dealer shops registering a profit surpassed 70 percent, becoming a driver for industrial recovery.
With the implementation of related policies to propel China's secondhand car circulation, the sector is booming. According to the association, a total of 1.43 million used cars changed hands in January, with a combined transaction value of 91.85 billion yuan ($14.2 billion).
2021 will become the starting year for China's used car market, Xiao Zhengsan, secretary-general of the association, told the newspaper, adding that the sector will usher in rapid development.
The solution for the sustainable development of China's automobile market is to focus on used cars, Xiao said. The sector will effectively drive auto consumption upgrades and stimulate consumption potential.
Last year, the accumulated transaction volume of used cars reached 14.34 million, with a combined transaction value of 888.84 billion yuan. This year, the volume is expected to surpass 16 million, Xiao predicted.