British business confidence up following successful jab rollout
By JONATHAN POWELL in London | China Daily Global | Updated: 2021-03-09 08:57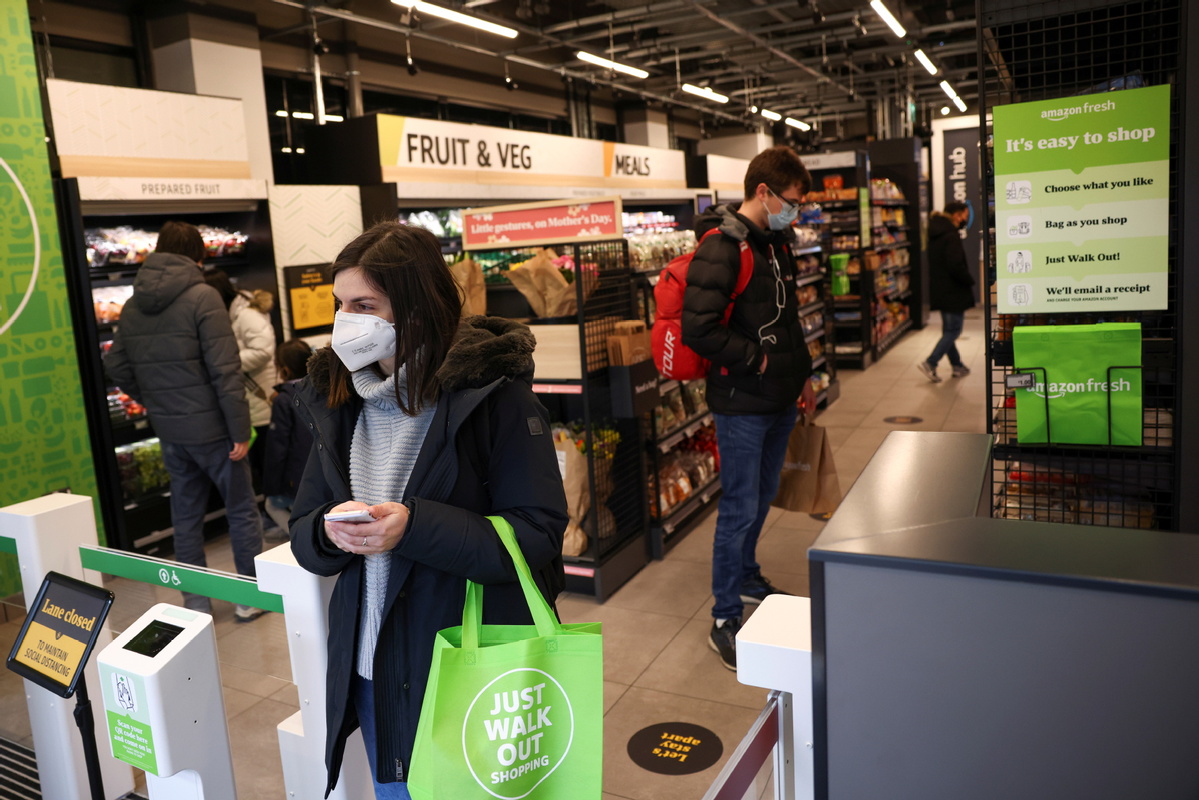 Positive sentiment expected to continue as nation emerges from deep lockdown
The British economy is set to rebound as consumer and business confidence hit a 12-month high thanks to the country's COVID-19 vaccination program, according to two new surveys.
The latest Business Trends report from auditor BDO LLP reveals that in February, services sector confidence jumped to its highest level since the pandemic began, while a separate survey predicts a surge in consumer spending once lockdown restrictions are eased.
The BDO optimism index, which measures how management view their company's and the economy's prospects, rose to 94.13 in February from 86.60 in January, the highest level in 12 months for the survey, which covers retail and hospitality to professional services.
Services sector output amounts to around three-quarters of the economy, according to the Office for National Statistics.
Last month, Prime Minster Boris Johnson laid out a four-stage plan to reopen the UK economy, under which non-essential shops could open on April 12.
BDO said that the growth of the index suggests "many businesses had anticipated a significant return to normality even before the government set out its lockdown road map at the end of February".
"The speed of the vaccine rollout across the UK has given businesses a much-needed shot of relief," said Kaley Crossthwaite, partner at BDO LLP.
More than 21 million people in Britain have now received their first COVID-19 vaccine dose, with the government aiming to offer everyone in priority groups their first jab by mid-April.
Business support packages announced last week by Chancellor of the Exchequer Rishi Sunak in his budget will help boost the recovery, said Crossthwaite.
The BDO report said its employment index rose slightly from 107.64 in January to 107.68, giving evidence of some "stability "in the labor market. It noted that its manufacturing optimism index dropped slightly to 83.99 in February, due to continued "Brexit border tensions" impacting the sector.
" With business lifelines extended in the shape of the prolonged furlough scheme, and an extra dose of support provided to hospitality via extensions in business rates relief and the VAT cut to 5 percent, there is reason to believe this optimism can be sustained as we gradually emerge from the depths of lockdown," said Crossthwaite.
Another survey predicts the economy is poised for a robust recovery as restrictions are phased out and consumer spending grows, The Times reported.
The Centre for Economic and Business Research and You-Gov consumer confidence index jumped to 105.4 last month, up from 103.4, also a one-year high.
"The latest rise in the consumer confidence index underlines the resilience of households throughout this third national lockdown," said Kay Neufeld, head of forecasting at the Centre for Economics and Business Research.
"With a road map for the gradual reopening of the economy now published, we expect the positive consumer sentiment to further aid in the recovery over the coming months."