Explosive Harry, Meghan interview reverberates across globe
Updated: 2021-03-09 10:21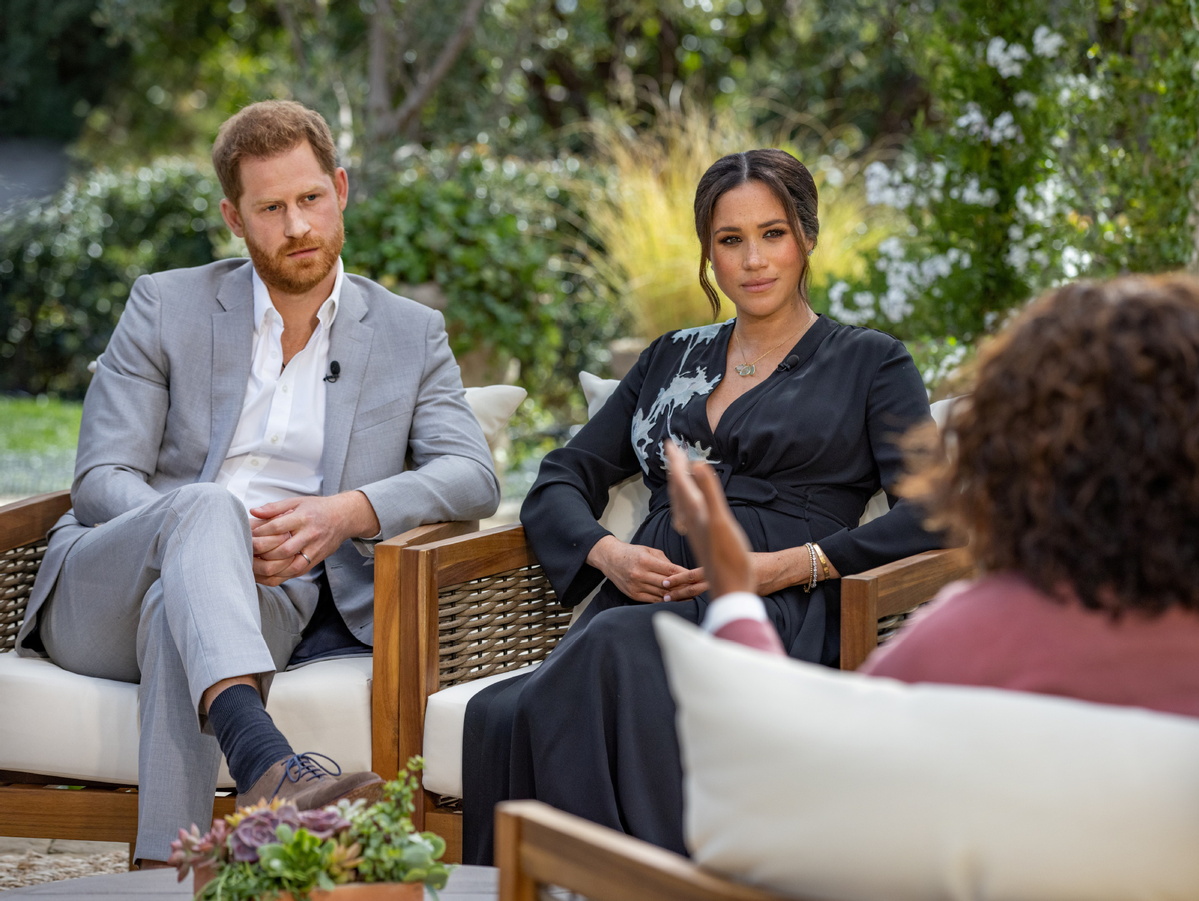 LONDON — Prince Harry and Meghan's explosive TV interview divided people around the world on Monday, rocking an institution that is struggling to modernize.
During the two-hour appearance with Oprah Winfrey, Harry revealed the problems had ruptured relations with his father, Prince Charles, and brother, Prince William, illuminating the depth of the family divisions that led the couple to step away from royal duties and move to California last year.
The palace has not yet responded to the interview, in which Meghan described feeling so isolated and miserable inside the royal family that she had suicidal thoughts and said a member of the family had "concerns" about the color of her son's skin.
The family member was not Queen Elizabeth II or Prince Philip, according to Harry, sparking a flurry of speculation about who it could be.
Leaders around the world were asked about the interview, and citizens of many countries had an opinion.
In Accra, Ghana, Devinia Cudjoe said that hearing that a member of the royal family was worried about the color of the skin of an unborn child was insulting to people of the Commonwealth.
In Nairobi, Kenya, Rebecca Wangare called Meghan "a 21st- century icon of a strong woman. She has faced racism head-on".
Asma Sultan, a journalist in Karachi, Pakistan, said the interview "is going to tarnish the image of the royal family".
"There is so much controversy ever since Diana's death, so it is new Pandora box which is opened up," she said.
British Prime Minister Boris Johnson refused to comment on the interview, praising the queen but saying that "when it comes to matters to do with the royal family the right thing for a prime minister to say is nothing."
Asked whether US President Joe Biden and his wife Jill had any reaction to the interview, White House spokeswoman Jen Psaki said Meghan's decision to speak about her struggles with mental health "takes courage" and "that's certainly something the president believes in".
But she said she wouldn't offer additional comment on the situation "given these are private citizens, sharing their own story and their own struggles".