Developers seek to bypass needle for inoculations
By BELINDA ROBINSON in New York | China Daily | Updated: 2021-03-15 10:11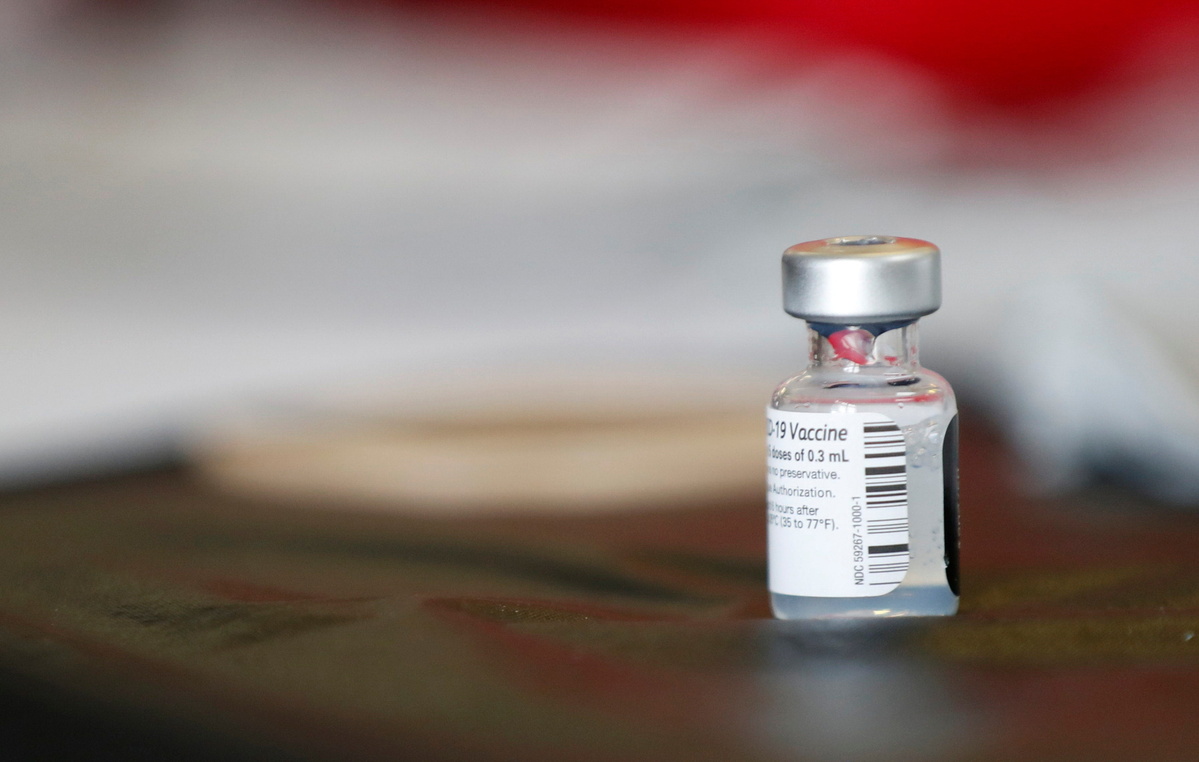 Biotechnology companies are seeking to take the ouch out of inoculations with painless alternatives to the hypodermic needle to administer mass coronavirus vaccines and future inoculations.
Several vaccine-delivery developers in the United States and the United Kingdom are working on technology that would allow a nurse or doctor to give a vaccine via the skin, nose or stomach, bypassing the hypodermic needle.
The developing technologies include a vaccine-imbued tube of sugars implanted under the skin, a lozenge that dissolves under the tongue and a patch that has tiny needles in it that can release the vaccine.
Codagenix, a clinical-stage synthetic biology company in Farmingdale, New York state, has developed a vaccine called Covi-vac that would be taken up the nose as drops. The vaccine, which needs only a single dose, is undergoing a phase 1 clinical trial in the UK, and a global phase 2 trial is planned for the summer.
A representative of Codagenix said: "As a live attenuated vaccine, a weakened, safe and stable form of the virus that was developed synthetically to produce immunity against all SARS-CoV2 proteins, Covi-vac has the potential to provide a more robust immune response and longer lasting cellular immunity in comparison to other COVID-19 vaccines that target only a portion of the virus."
Codagenix said its vaccine could prove critical against new variants of SARS-CoV-2. The company said it would have the added benefit of being able to be stored in a standard freezer or potentially a refrigerator.
Pfizer and BioNTech's vaccine, the first authorized for use in the US, initially had to be stored at extremely low temperatures of between minus 80 C and minus 60 C.
Last month the company told the Food and Drug Administration that tests had shown it could now be stored safely at minus 20 C.
Through the skin
Another innovation comes from Michael Schrader, chief executive of Vaxess Technologies in Cambridge, Massachusetts. His company is developing a patch with microscopic needles that could deliver a vaccine through the skin, painlessly.
About 10 percent of US citizens had been fully vaccinated by March 1, the Centers for Disease Control and Prevention said. More than 2 million shots a day are being administered in the country.
Following coronavirus cases and deaths among nursing home residents plummeting in recent weeks, the US said that nursing home residents vaccinated against COVID-19 can again see their loved ones. The policy guidance was announced by the Centers for Medicare and Medicaid Services on Wednesday.
The guidance says that nursing homes "should allow indoor visitation at all times and for all residents, regardless of vaccination status".
Ai Heping in New York contributed to this story.