Green bond sector sprouting up nationwide
By JIANG XUEQING | China Daily | Updated: 2021-03-16 09:47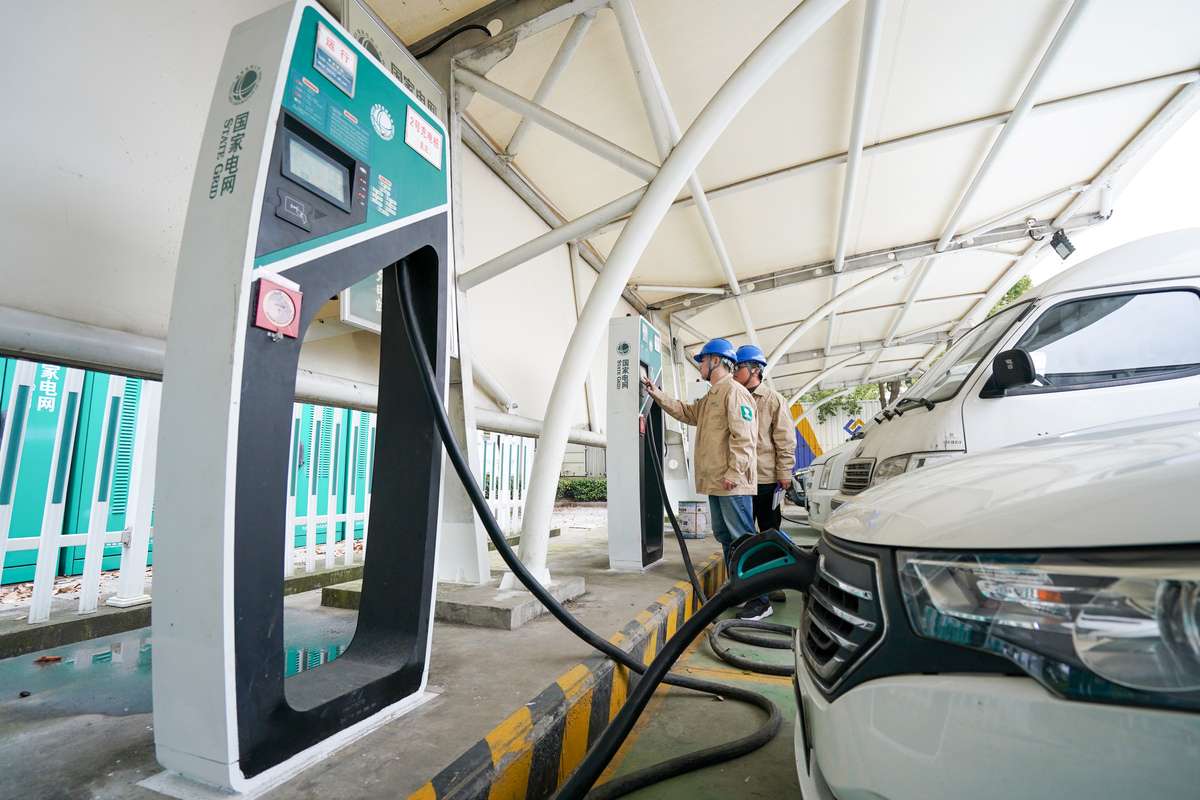 Environmentally sustainable financing system key to peaking CO2 emissions by 2030, reaching carbon neutrality by 2060
China's green bond market has been growing steadily as the system keeps improving and the idea of environmentally sustainable investment deepens.
In 2020, the world's second-largest economy issued 216 green bonds worth 222.88 billion yuan ($34.48 billion). Domestic issuers altogether issued 18 green bonds overseas, worth a total of about 49.6 billion yuan, according to a report released by China Lianhe Credit Rating Co Ltd.
Newly issued green bonds, except for asset-backed securities, involved 134 issuers, up from 121 in 2019.Among them, 97 were new issuers of green bonds.
Funds raised that are estimable and have clear project objectives were mainly spent on clean transportation, clean energy and pollution prevention. Money directed toward these areas accounted for 20.17 percent, 19.74 percent and 9.61 percent, respectively, of the total volume of funds raised, the report said.
Despite this steady growth, China's green bond market still has considerable room for improvement, as the number of green bond issuances in 2020 accounted for only 1.05 percent of the total, and the volume of green bond issuances made 0.81 percent of the total, said analysts at China Lianhe.
According to the National Association of Financial Market Institutional Investors, last year, Industrial Bank Co Ltd, Agricultural Bank of China Ltd, Bank of China Ltd, Shanghai Pudong Development Bank Co Ltd and China CITIC Bank Corp Ltd were the top five green bond investors among all the nationwide commercial and policy banks.
As of March 1, the outstanding balance of green bonds underwritten by Industrial Bank, a joint-stock commercial lender based in Fujian province, was 100 billion yuan.
Serving as the lead underwriter, Industrial Bank helped Zhuhai Port Holdings issue a seven-year, 200-million-yuan green debt financing instrument in early February, which will support the construction of wind power projects by integrating resources through mergers and acquisitions.
The bank also acted as the lead underwriter for a three-year 2-billion-yuan carbon-neutral bond, which was issued by China Southern Power Grid in February. Funds raised will be invested in the Yangjiang and Meizhou pumped-storage power station projects in Guangdong province. It is estimated that the projects will cut carbon dioxide emissions by 743,500 metric tons annually.
A carbon-neutral bond is a subcategory of green debt financing instruments in which funds raised are specially used for green projects to reduce carbon emissions.
Last month, China issued the first batch of carbon-neutral bonds as part of its efforts to allocate more financial resources to green and low-carbon fields of the economy. The larger plan is to help transform the country's industrial and energy structure.
The Central Economic Work Conference held in December listed carbon emission reduction as one of China's major tasks this year. The country aims to have carbon dioxide emissions peak before 2030 and achieve carbon neutrality by 2060.The objectives will bring huge opportunities to the financial industry, experts said.
Hu Kun, general manager of the investment banking and asset management department at Bank of China, a major State-owned commercial lender, said BOC forecast that the volume of green bond issuances will increase by more than 30 percent year-on-year in the next five years.
On Sept 14, Bank of China issued Asia's first blue bond, which is a debt instrument aiming to raise capital from impact investors to finance marine and ocean-based projects that have positive environmental, economic and climate benefits.
The blue bond issued by the bank comprised a three-year $500 million US dollar bond and a two-year 3-billion-yuan dim sum bond-a renminbi-denominated bond issued outside of the Chinese mainland. Funds raised are expected to be invested in environmentally friendly projects, including marine sewage treatment and offshore wind power projects supported by the bank.
The blue bond received a warm reception from global investors, such as large fund companies and asset managers in Europe and the United States. Non-Asian investors accounted for 41 percent of all those investing in the $500 million US dollar bond. This is the highest percentage of non-Asian investors for a US dollar bond offered by a Chinese financial institution since 2018, said Liu Quanlei, deputy general manager of BOC's global markets department.