Canadian regulator suspends Oxford jab
By ANGUS McNEICE in London | China Daily Global | Updated: 2021-03-31 09:23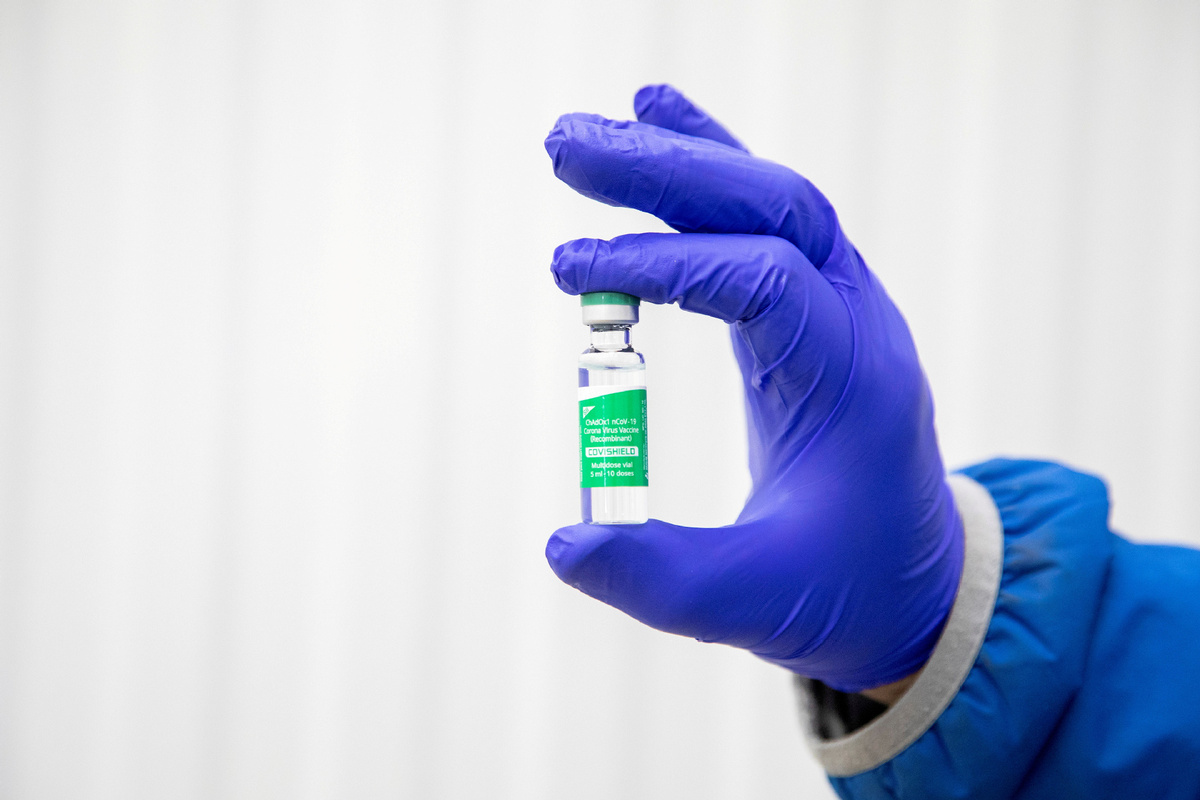 Halt is 'temporary', due to concerns over blood clots among those under 55
Canada's vaccine advisory committee has recommended a pause in the use of the COVID-19 jab from Oxford University and AstraZeneca in people aged under 55 due to concerns over the risk of blood clots among those who have been vaccinated.
The Canadian National Advisory Committee on Immunization, or NACI, recommended a pause in distribution on Monday, citing new evidence that the risk of blood clotting is higher than previously thought.
A number of Canadian provinces including Alberta, Manitoba, Ontario and Quebec have confirmed they will follow the guidance.
The so-called Oxford vaccine had already been subject to scrutiny after a small number of cases of rare blood disorders were observed among treated people in Europe, some of which were fatal, leading to several nations pausing rollout.
Most of those countries resumed distribution of the jab after analysis from the World Health Organization and United Kingdom and European Union drug regulators found no link between the vaccine and blood disorders, and that incidences of clotting were extremely uncommon-around one in 1 million vaccinated people.
But Canadian authorities are concerned about a more recent study from the Paul-Ehrlich-Institut in Germany that found greater risk of blood clotting among the treated-as high as one in 100,000 people. Researchers from the Paul-Ehrlich-Institut were also involved in a recently released pre-print study that suggests a link between the Oxford vaccine and cases of clotting.
Joss Reimer, who is head of the Vaccine Implementation Task Force in Manitoba, said the vaccine will be temporarily halted in the province out of "an abundance of caution".
"While we still believe the benefits for all ages outweigh the risks I'm not comfortable with 'probably'," Reimer said, according to the Associated Press. "I want to see more data coming out of Europe so I know exactly what this risk benefit analysis is."
NACI said that the blood clotting events were found to be most common in younger adults, therefore the Oxford jab should still be made available by informed consent to people aged 55 and above, among whom the risk of severe illness from COVID-19 is greater.
When performing its benefit and risk analysis, NACI said that the Oxford jab was only expected to make up a small proportion of total rollout in Canada, and the country should not expect delays to its vaccination program.
On Sunday, researchers in Europe and Canada released a preprint of an unpublished non-peer reviewed study that looked into nine people who had developed blood clots after receiving the Oxford jab.
The paper concluded that the clotting in these cases appeared to be induced by the vaccine. The study was carried out by researchers from the Paul-Ehrlich-Institut and Greifswald University Hospital in Germany, the Medical University of Vienna in Austria, and McMaster University in Canada.
Experts who were not involved in the study said the research had several limitations. Adam Finn, who is professor of pediatrics at the University of Bristol in the United Kingdom, said that the rate of blood clots among non-immunized people was not established, and that the paper does not report if the patients had evidence of current or previous infection with COVID-19, which is itself a risk factor for blood clotting disorders.
Peter English, who is former chair of the British Medical Association's Public Health Medicine Committee, said that the conclusion reached in the paper is "completely unsupported by their findings".
"This preprint implies a causal association between vaccination and clotting events, but provides only the weakest of evidence," said English. "The way to tell if there is a causal link is to demonstrate an excess of such events in recently vaccinated patients. This paper is not designed to do this."
Editors of pre-print server Research Square, which uploaded the paper, said that the authors had disclosed conflicts of interest, "including personal fees from Pfizer and other pharmaceutical companies".
A number of health experts have expressed concern that nations have been too quick to pause roll-out of the Oxford vaccine, as temporary halting of distribution might lead to increased vaccine hesitancy in the general public. The Oxford jab is central to international pandemic-control efforts, accounting for more than 90 percent of vaccines being distributed through COVAX, which is a global initiative aimed at equitable access to novel coronavirus vaccines.