Vaccine passports could revive global tourism
By Song Rui | China Daily | Updated: 2021-04-01 09:23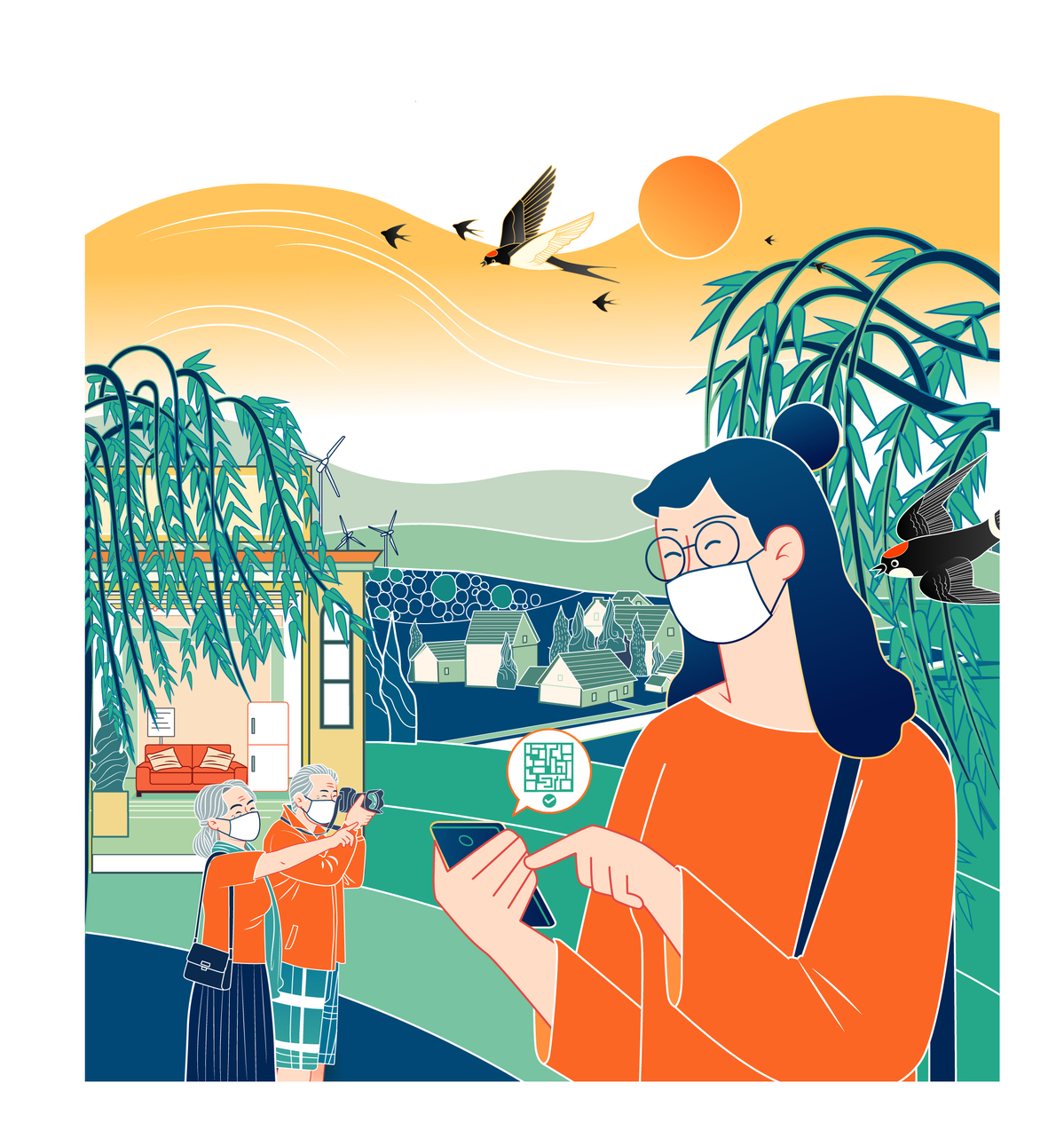 Many expect domestic tourism to rebound during Qingming Festival, especially because the health code now enables people to travel safely and conveniently within China.
But when will global tourism revive? And will vaccine passports play a role in it?
Actually, Iceland has become the first European country to issue such a kind of passport to its vaccinated citizens, and countries such as Greece, Italy and Sweden are moving in that direction.
To understand which way tourism will develop in the post-pandemic world and to restore international travel to pre-pandemic levels, countries could consider taking the following countermeasures.
First, countries have to build COVID-19 herd immunity by rolling out vaccines, in order to ease international travel restrictions. The latest data from the United Nation World Tourism Organization show that 32 percent of destinations worldwide-69 in total-are now completely closed for global tourism as a result of the novel coronavirus pandemic. Of these, a little more than half have been closed for at least 40 weeks.
Also, 34 percent of destinations worldwide are partly closed to international tourists. Countries are issuing travel advisories for their own citizens, and the 10 top tourism source markets advising against non-essential foreign travel had attracted about 44 percent of all international arrivals in 2018. Against this backdrop, it is likely that effective disease control measures and faster vaccination will play a critical role in the recovery of the tourism sector.
Second, countries should work together to establish a mutually recognized standard mechanism for the health code. The system needs to be based on not only technologies and management but also on countries' mutual trust and coordination. But since different countries hold different views toward "travel bubble", "vaccine passport" and health code, they have to increase communication, policy interlink and technology sharing to achieve that goal.
Third, it is important to optimize the established mechanisms and technologies to protect people's personal information. The tracing, recording and checking system behind the health code involves legal, cultural, ethical, scientific and technological issues. A government needs public trust and administrative ability to implement a sound health certification system, but it should also take local laws and cultural traditions into consideration.
For countries that are highly sensitive about digital privacy and have strict legal frameworks for usage, storage and sharing of information, they may be reluctant to take anti-pandemic measures by feeding people's personal information into smartphone apps. However, such countries could do so by using related domestic laws and encryption system to improve data security and credibility to safeguard people's privacy.
Fourth, from a broader perspective, the resumption of cross-border tourism would give a shot in the arm of the global fight against the pandemic. The pace at which the tourism sector recovers depends on the vaccination drive, anti-pandemic measures, and international standards of quarantine. So, as the World Tourism Organization said, we need cooperation at every level, including among countries and between the public and private sectors, to revive tourism.
Fifth, global tourism should be resumed gradually, based partly on countries' mutual recognition of health certificates. Countries and regions that have good relations with each other and have largely succeeded in containing the spread of the virus within their borders could resume cross-border travel.
Sixth, the tourism industry, which highly depends on international exchanges, will witness a radical change. The pandemic has hit the tourism sector hard while globalization is undergoing structural changes. So the global travel industry needs to use innovative means to overcome the most difficult challenges it has faced since the end of World War II.
And seventh, the pandemic has reshaped the global tourism industry. As such, family trips and leisure travels will likely have a larger share of global tourism in the future. Also, the pandemic-induced suspension of cross-border travel led to a dramatic rise in digital consumption. According to a 2020 report released by the World Travel and Tourism Council, 69 percent of people who used videoconferencing for the first time during the COVID-19 pandemic are likely to continue using it in the future, 66 percent of consumers are using less cash and moving toward more contactless solutions, and 45 percent air passengers are ready to shed their paper passports for digital travel documents.
From the global perspective, digital events such as videoconferencing, virtual exhibitions, online museums and digital services in scenic spots have become important ways of attracting consumers. And online-to-offline business and hospitality sectors are undergoing reform, while livestreaming and short videos are being used to promote tourism. In short, the tourism sector is facing tough challenges and it has to invent itself to turn those challenges into opportunities.
The author is director of the Tourism Research Center under the Chinese Academy of Social Sciences. The views don't necessarily reflect those of China Daily.