Smart roads in Xiongan to have 'eyes' and 'brain'
By Sun Chi | chinadaily.com.cn | Updated: 2021-04-01 16:02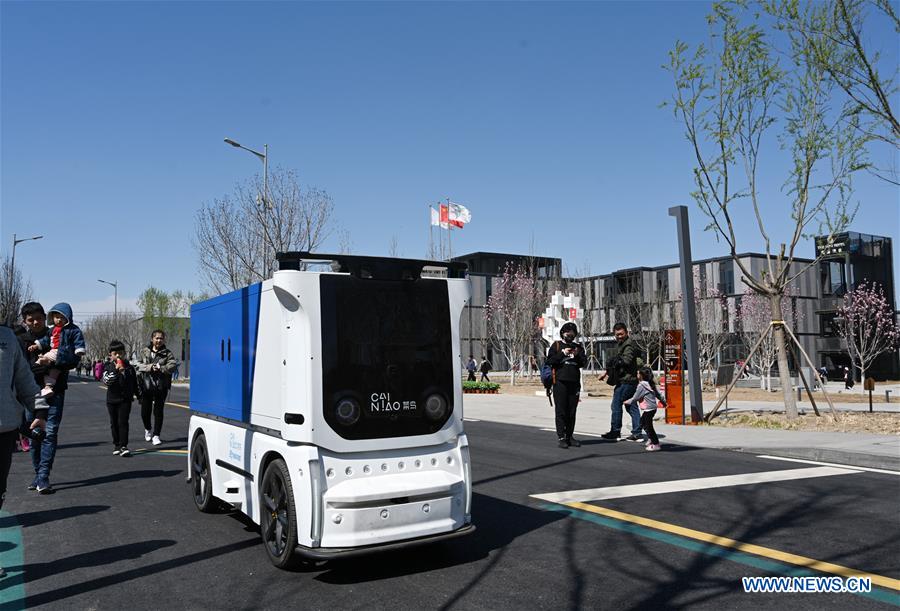 Xiongan New Area will realize smart traffic by applying smart traffic signal control system, said Ren Dakai, head of the Xiongan's digitalized traffic lab, as per the China Securities Journal on Thursday.
"In the future, roads in Xiongan will have 'eyes' and 'brain'," Ren said. "Laser radars will be mounted at every 100-meter span along the roads, so as to realize accurate investigations of traffic accidents and automatic identification."
The city needs to construct several thousand kilometers digitalized roads, a plan which opens a huge market, he added.
Communication facilities such as 5G, cutting-edge computing and cloud computing will pave the way for the smart traffic system. In Xiongan, nearly 1,000 5G base stations have been built, according to the China Securities Journal, citing local telecom providers.
"Density and progress of 5G coverage are far ahead of the national average. Next, we will cover the township and lower-level areas," said Zou Zhaoming from China Unicom's local branch.
"In the New Area, 5G construction has to be blended with the city landscape," said Yang Xuan from a China Mobile local branch, pointing to a road lamp post mounted with a 5G base station. She said a whole floor is usually reserved for 5G and other digital facilities when constructing a residential building in Xiongan.