FAST forward with greater responsibility
China Daily | Updated: 2021-04-02 07:56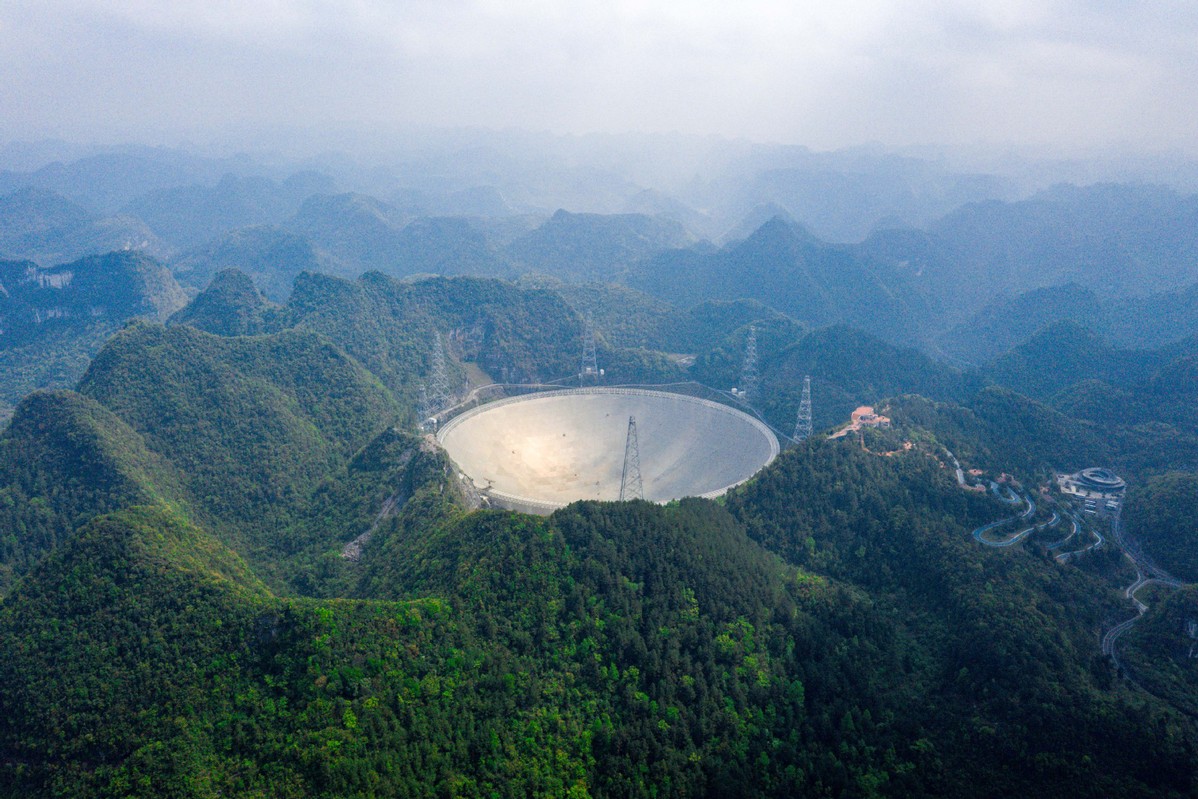 The Five-hundred-meter Aperture Spherical Radio Telescope (FAST) in Guizhou province, which officially opened to the world on Wednesday, has invited astronomers from around the world to apply on its website (fast.bao.ac.cn/proposal_submit) for outer-space observations.
Which means FAST, the world's most sensitive and largest single-dish radio telescope, opened to the world less than four months after the United States' Arecibo observatory in Puerto Rico collapsed on Dec 1. So the FAST is now the only one of its kind in the world, allowing astronomers and astrophysicists to observe the deep universe.
The FAST reflects the significant strides China has made in the field of science and technology. China's space station, scheduled for completion by 2022, will also be the only functional one in a few years, as the International Space Station is expected to cease operation in 2028.
There are many other "only ones" coming from China, as it provides public goods for the world. China is the second-largest contributor to UN peacekeeping funds, sends more peacekeeping troops than any other permanent UN Security Council member, and the China-proposed Belt and Road Initiative and the Asian Infrastructure Investment Bank have been benefiting hundreds of millions of people in dozens of countries and regions around the world.
Even in the fight against the novel coronavirus pandemic, China has made major contributions by actively participating in the global vaccine sharing initiative, COVAX, making vaccines accessible and affordable for developing countries. And many countries' leaders have thanked China for its vaccine aid.
China has no wish to challenge any country; it just wants to build a community with a shared future for mankind.
Since ancient times, China has harbored original ideas about doing universal public good and today it adheres to Marxism with Chinese characteristics.
After the pandemic broke out, the Chinese people have become more convinced that humankind indeed has a shared future. That is why China has been providing more public goods for the world, which is different from the unilateral policies of certain countries that still suffer from Cold War mentality and indulge in zero-sum games. We hope that while the FAST helps astronomers the world over to look deeper into the universe, the world acknowledges China's increasing sense of responsibility.
Cankaoxiaoxi.Com