Hub helps spur growth of major trading platform
Share - WeChat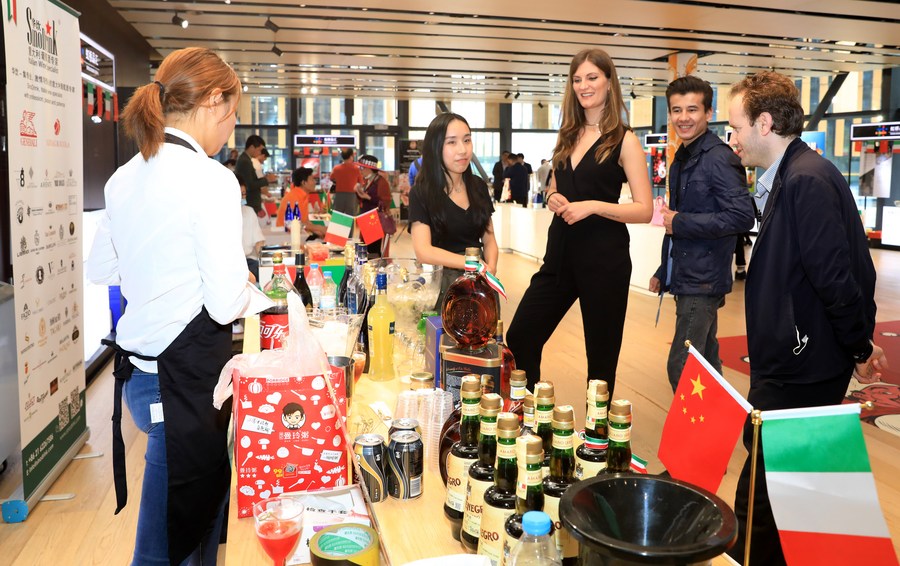 Hongqiao Import Commodity Exhibition and Trading Center, a 365-day trading platform in Shanghai for the China International Import Expo, has pledged to open 100 sub-centers across the nation by 2035, which will reach an annual revenue of up to 3 billion yuan ($458.1 million), an official from the center said on Tuesday.
The center, which opened in 2018, allows exhibitors at the CIIE to display and sell their products not only during the annual six-day expo period, but all year long.
Located adjacent to the CIIE venue and Hongqiao International Airport, the center currently serves 2,000 brands worldwide-among which 70 percent are CIIE exhibitors-and showcases more than 20,000 products.
The development of the center is largely rooted in the Shanghai Hongqiao Transportation Hub. As the largest and most comprehensive transportation complex in the world, the hub integrates different modes of transportation, such as aviation, railways, long-distance buses, subways, city buses and taxis, under one roof.
"The advantage of the center's location has attracted many companies to settle in the city," said Cai Jun, manager of Shanghai Hongqiao Import Commodity Exhibition and Trading Center.
According to Cai, the second phase of the center, an 80,000-square-meter exhibition area, will be completed and ready for use by the time the fourth CIIE is held in the city from November 5 to 10.
"It will combine warehouses and trading and business platforms," Cai said.
Cai added that the center is well on the way to becoming a well-rounded international trading platform covering whole industry chains.
"Taking the coffee industry as an example, we plan to launch an international coffee port to bring together global traders of coffee beans, coffee powder and other related products," he said.