Raise doctors' pay to improve medical care in rural areas
Share - WeChat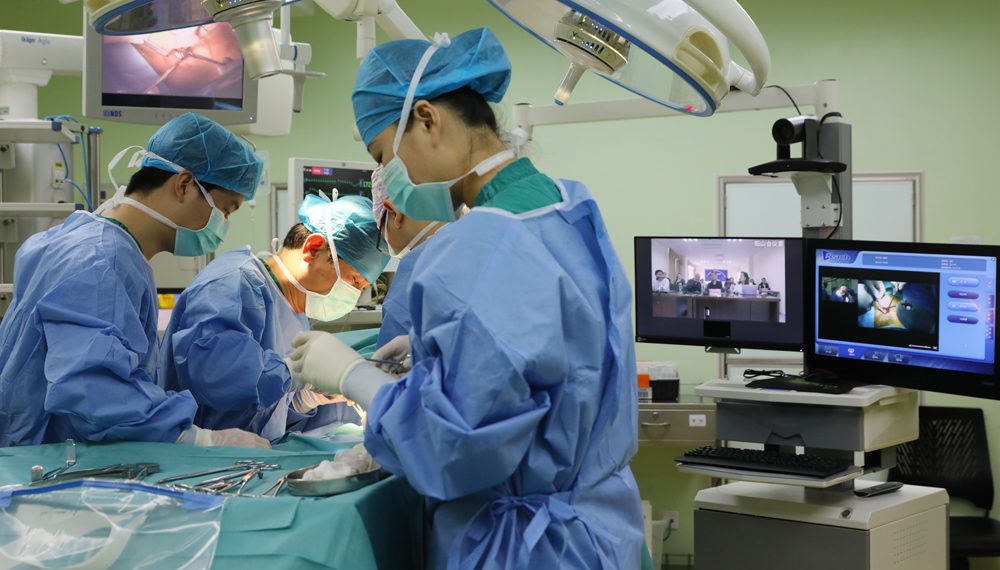 Editor's Note: From "bare-foot doctors" to the most expansive and effective medical insurance system, China has made remarkable achievements in the healthcare sector. In the sixth of a series of commentaries, a senior journalist with China Daily traces the eventful journey of China's healthcare achievements.
Although nearly 1 million students graduate from medical schools every year, China still has a shortage of doctors, which is compounded by a large number of medical graduates' reluctance to work in rural hospitals, especially grassroots hospitals and clinics, because of the relatively poor salary and unsatisfactory working and living conditions. Unless effectively dealt with, this problem can arrest the development of China's ambitious national healthcare system.
According to statistics, China has nearly 13 million health workers, but only 3.86 million of them are doctors with the rest being registered or unregistered nurses, and technical personnel. These 13 million people work in about 1 million medical institutions in the country and handle 8.72 billion outpatient cases a year. Yet only a little more than 30,000 of the 1 million medical institutions are hospitals, and less than half of them are public hospitals that offer good pay and career prospects.
As a result, medical graduates try their best to get a job in one of these hospitals, which mostly recruit master's degree or PhD holders from the country's best medical schools.
As for the others, even if they get a job in a county or township hospital, let alone a clinic in a rural area, they hesitate to take it because they might get just 3,000-4,000 yuan ($458-602) a month as salary which comes with the inconvenience of working in rural areas, in particular, remote areas. In fact, many of them find some white-collar job in a city and bid goodbye to their medical dreams.
Some surveys show only about one-third of the medical majors end up working in hospitals or clinics-highlighting the humungous waste of medical and human resources. Some of the medical graduates are working for intermediary medicine firms that act as agents between pharmaceutical enterprises and hospitals. And to increase their profits, quite often the intermediary companies and agents use illegal means such as bribes to persuade doctors to prescribe more of their medicines.
By doing so, they have pushed up medicine prices and, in the process, earned a bad name for themselves, prompting many people to call on the government to take measures to end the malpractice. Thanks to the public call, the State Council, China's Cabinet, decided in January to strengthen its centralized bulk-buying program of medicines. Under the program, healthcare authorities and insurance companies, on behalf of the public hospitals, hold face-to-face meetings with pharmaceutical companies to negotiate medicine prices.
Trial negotiations have resulted in medicine prices being cut by half, sometimes by up to 90 percent. While patients celebrate the reduction in drug prices, intermediary companies should be wary of the future as they could soon face closure. For the estimated 1 million people such companies employ, they should try to find a new job-and working in a grassroots hospital can be a good choice.
The government, on its part, should encourage these medical graduates to do what they studied for-practice as doctors. China has been raising its healthcare budget by double digits for many years and, according to the 14th Five-Year Plan (2021-25), will continue to do so. And while more hospitals are expected to be built and better equipment to be purchased in city hospitals, perhaps it would be better to first raise the pay and improve the working conditions for doctors in rural areas.
When the salary is attractive enough and promotion channels are in place, more qualified doctors may choose to work in grassroots hospitals, thus reducing the number of rural people flocking to city hospitals to seek proper medical care, which in turn will ease the pressure on city doctors.
Township hospitals are in dire need of good and qualified doctors. Surveys show that of the 3.86 million doctors in the country, more than 40 percent don't have even a bachelor's degree in medicine. Unfortunately, most of these doctors work in township hospitals and village clinics. And although not as well-educated as their counterparts in cities, these doctors are the stabilizing factors for healthcare system in rural areas.
It is therefore important that the health authorities allocate more funds for providing advanced training for such doctors and increasing their pay. Only when more and more medical graduates choose to work in grassroots hospitals and receive proper training can we provide quality medical care both in urban and rural areas.
The author is former deputy editor-in-chief of China Daily.
Most Viewed in 24 Hours
China Views