The fallen woman once again attracts admirers
By Chen Nan | China Daily | Updated: 2021-04-08 08:15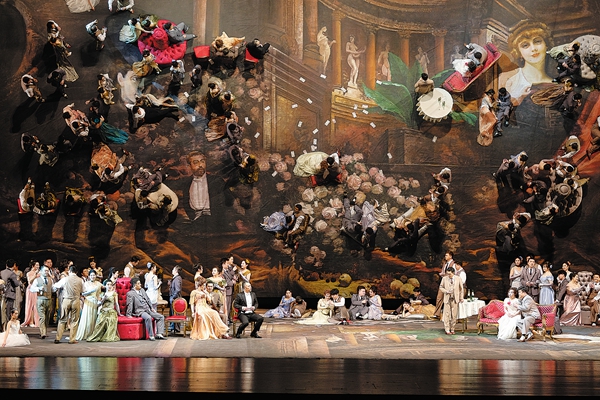 A new NCPA production of Verdi's classic, La Traviata, takes to the stage as part of the center's ongoing opera festival, Chen Nan reports.
In 2010, the production of La Traviata by the National Center for the Performing Arts premiered under the baton of maestro Lorin Maazel at the NCPA's opera house.
The creative team gathered together international artists, including director Henning Brockhaus, stage designer Benito Leonori and Chinese singers, such as soprano Zhang Liping, baritone Liao Changyong and tenor Ding Yi.
With a massive 264-square-meter stage design, reflecting the vanity of Parisian high society in the 19th century, audiences were introduced to a romantic mix of reality and fantasy.
During the past decade, the NCPA has restaged La Traviata five times.
Now, the opera returns once more, with a new version running until Sunday as part of the ongoing NCPA Opera Festival 2021.
"La Traviata, by Italian composer Giuseppe Verdi, is well-received by Chinese audiences and each version has been sold out," said Zhao Tiechun, NCPA vice-president, at a news conference on Friday.