Culture Insider: Shangsi Festival
Share - WeChat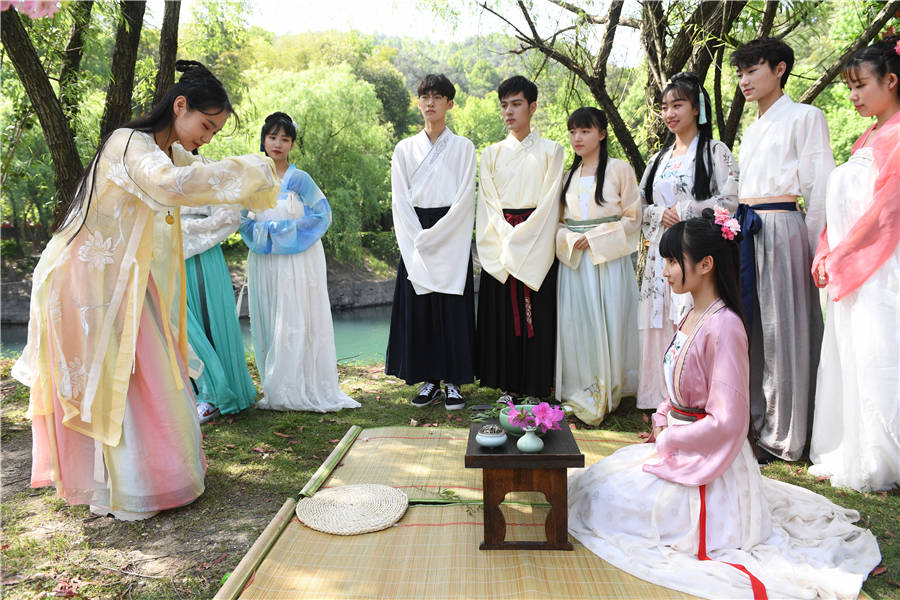 Shangsi Festival, also known as the Double Third Festival, is an ancient Chinese festival celebrated on the third day of the third lunar month, which falls on April 14 this year.
It is a festival mainly observed by Chinese ethnic groups, including Han and Zhuang, to ward off evil spirits and natural disasters.
The Shangsi Festival is also a day considered to be the possible birthday of the Yellow Emperor. A well-known phrase goes, "San yue san, Xuan Yuan sheng", meaning, "On the third day of the third month, the Xuan Yuan (Yellow Emperor) was born."
In 2018, the Communist Youth League's Central Committee set the third day of the third lunar month as China Huafu Day (Chinese National Costume Day), as a way to advocate the beauty of traditional Chinese clothes. The first event was celebrated on April 18 that year in Xi'an.