Low-carbon lifestyles given huge push
Share - WeChat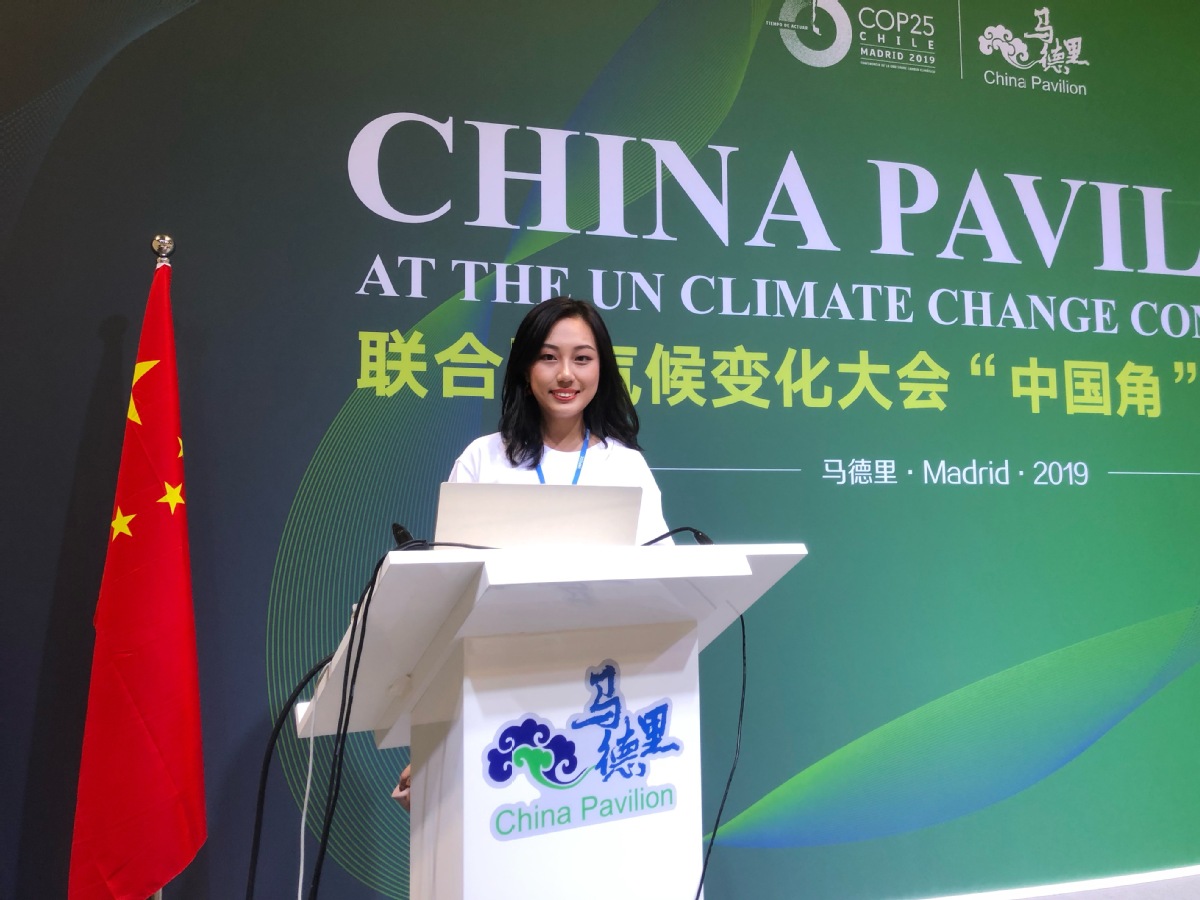 Green-living advocates step up campaigns
Ni Huan became accustomed to seeing strangers at her home in Shanghai, with 15,000 people visiting it from September 2014 to November 2019.
"On average, five to six strangers arrived each day," she said, adding that the number would have continued to rise had not the family moved to another area after she had her daughter.
The visitors were attracted by a solar power system in the 44-year-old's apartment in the city's Minhang district, the first to use CIGS-a thin-film photovoltaic technology for civil use on the Chinese mainland.
The arrivals were fascinated by a facility capable of purifying water, while also using excrement from fish to nourish plants.
Ni is just one of the participants in a low-carbon campaign that began in China even before the country announced targets for carbon dioxide emissions to peak ahead of 2030 and for carbon neutrality to be realized before 2060.
Working for two decades in environmental protection, she said she viewed the arrival of the solar-powered system as an opportunity to experience the implementation of the government's preferential policies for low-carbon development.
"The experience has been very good," Ni said.
She spent nearly three months taking part in community hearings and in discussions with neighbors to win their consent for the system to be installed.
She said it took less than a week for State Grid to complete the work, adding that she also received a subsidy from the authorities.
In 2013, the central government introduced a national preferential policy for the development of solar energy, pledging a subsidy of 0.42 yuan (6.4 cents) for every kilowatt hour of power generated by solar power stations such as the one in Ni's home.
According to a regional policy unveiled in Shanghai a year later, Ni was entitled to another subsidy of 0.4 yuan for each kW/h of electricity produced for a period of five years.
While taking advantage of the free electricity provided by the system, she said she received 3,000 yuan from the government on average every year from 2014 to 2019.
News that a solar power facility had been installed at her home spread fast. Visitors soon arrived, plunging Ni's life into chaos.
The head of her residential block's management committee told Ni a group of 10 pupils were coming to her home. However, the apartment was quickly overwhelmed by more than 40 visitors.
Their keen interest in a low-carbon environment inspired Ni to launch the Shanghai Green Light-Year Environmental Service Center in 2016 to better advocate sustainable lifestyles.
Many student volunteers with the NGO helped visitors to her home and assisted at low-carbon demonstration facilities elsewhere. In 2018, the organization began transforming itself into a sustainable education institution.
Ni said at least 50 families in Shanghai and nearby areas installed solar power stations after visiting her home. The NGO has also sowed the seeds of interest among the younger generation.
Many volunteers choose majors related to the environment and sustainable development for their further studies. "Some students' experience with the NGO has changed their interests," Ni said.