4 in 5 Chinese people willing to receive COVID-19 vaccine
Share - WeChat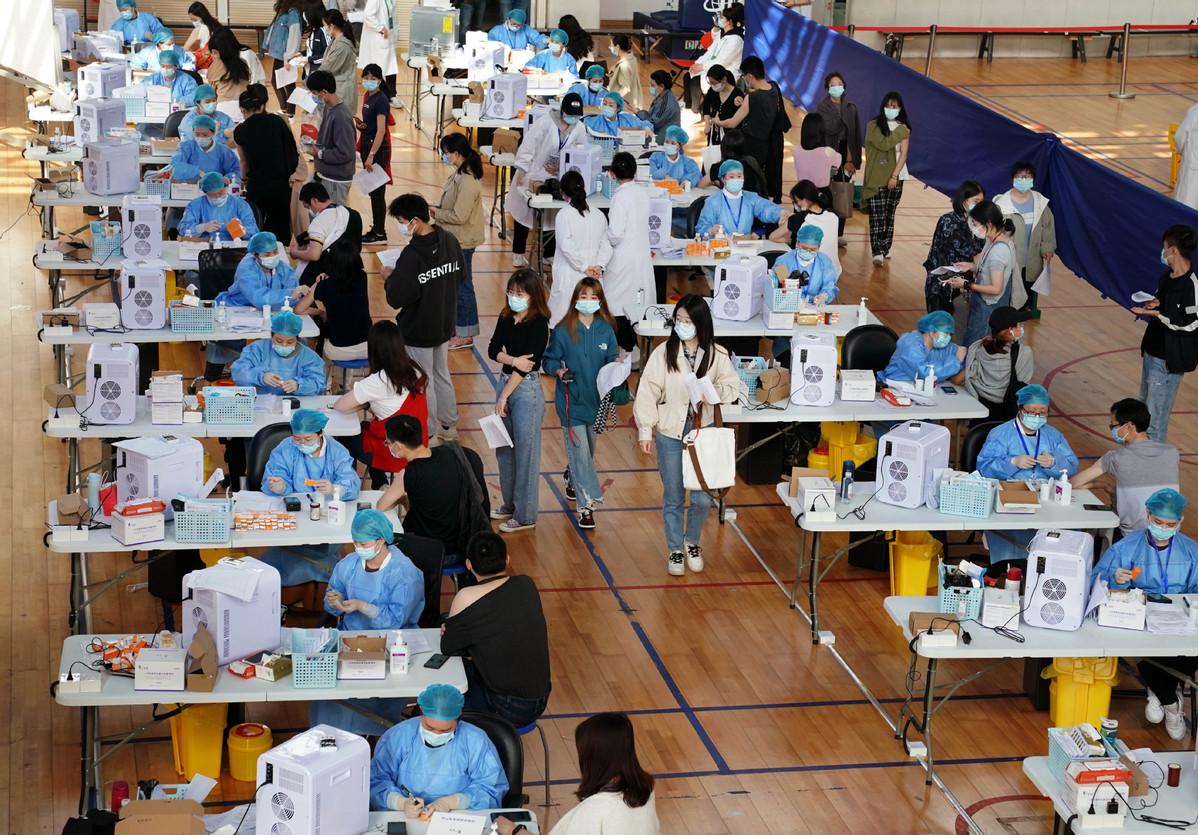 More than four in five Chinese are willing to receive COVID-19 vaccines, the highest rate among all six major vaccines for adults, a survey released on Sunday showed.
Chinese people's overall acceptance of vaccines - meaning they recognize that vaccination can effectively prevent diseases - has jumped to 85 percent, up nearly 40 percentage points from last year, it said.
Public awareness of vaccines designed to prevent hepatitis B and the human papillomavirus has also increased markedly compared with last year, but people's knowledge about influenza, pneumonia and herpes vaccines remains relatively low, the survey said.
The survey polled nearly 13,000 members of the general public and over 620 medical workers across the country. It was conducted jointly by media outlet Southern Weekly and DXY.cn, an online healthcare service community.
Feng Zijian, deputy general director of the Chinese Center for Disease Control and Prevention, said that while social distancing and travel restrictions have helped China suppress the spread of COVID-19, ending the virus' spread and returning to normalcy will ultimately depend on mass vaccination.
Speaking on Sunday, which was National Child Vaccination Awareness Day, Feng said more efforts will be devoted to expanding the list of vaccines on the national immunization program and improving vaccination convenience.
China provides 15 free vaccines for newborns and young children, according to the latest version of the immunization program released by the National Health Commission last month.
The survey also shed light on some misunderstandings associated with vaccinations and pointed to areas where improvement in awareness is needed.
For example, more than 66 percent of people mistakenly believe that local disease control and prevention centers or public hospitals are places where vaccines can be administered, the survey said. In reality, people should go to community health service centers for vaccinations, Feng said.
Although 90 percent of medical workers surveyed said they tend to urge their family members to obtain vaccines recommended for adults, the rate among the general public is much lower.
Women, particularly those born in the 1990s, have shown greater enthusiasm in persuading their family members to be inoculated, it added.
The survey said that a lack of understanding of the types of vaccines available and their benefits has played a role in driving down the rate among the general population.
A number of factors can sway the public's willingness to get vaccines, according to Yang Weizhong, executive dean of the School of Population Medicine and Public Health at the Chinese Academy of Medical Sciences and Peking Union Medical College.
"The public's knowledge of vaccines, the convenience of vaccination services and the outcomes of publicity campaigns all affect vaccination willingness and uptake," he said.
Experts have called for setting up an immunization record for each family, just as vaccination certificates are typically issued to each child. In the survey, 88 percent of participants welcomed the proposal.
"A family-based vaccination registry will act as a reminder and help each family plan for immunization at different ages," Yang said.
In terms of COVID-19 immunization, Yang said the current vaccination rate is far too low to establish herd immunity. Speeding up the rollout of COVID-19 vaccines is the most significant task at the moment, he added.
Data released by the National Health Commission showed that over 220 million doses of COVID-19 vaccines had been administered by Saturday.