Chinese doses help close global vaccine disparity
Share - WeChat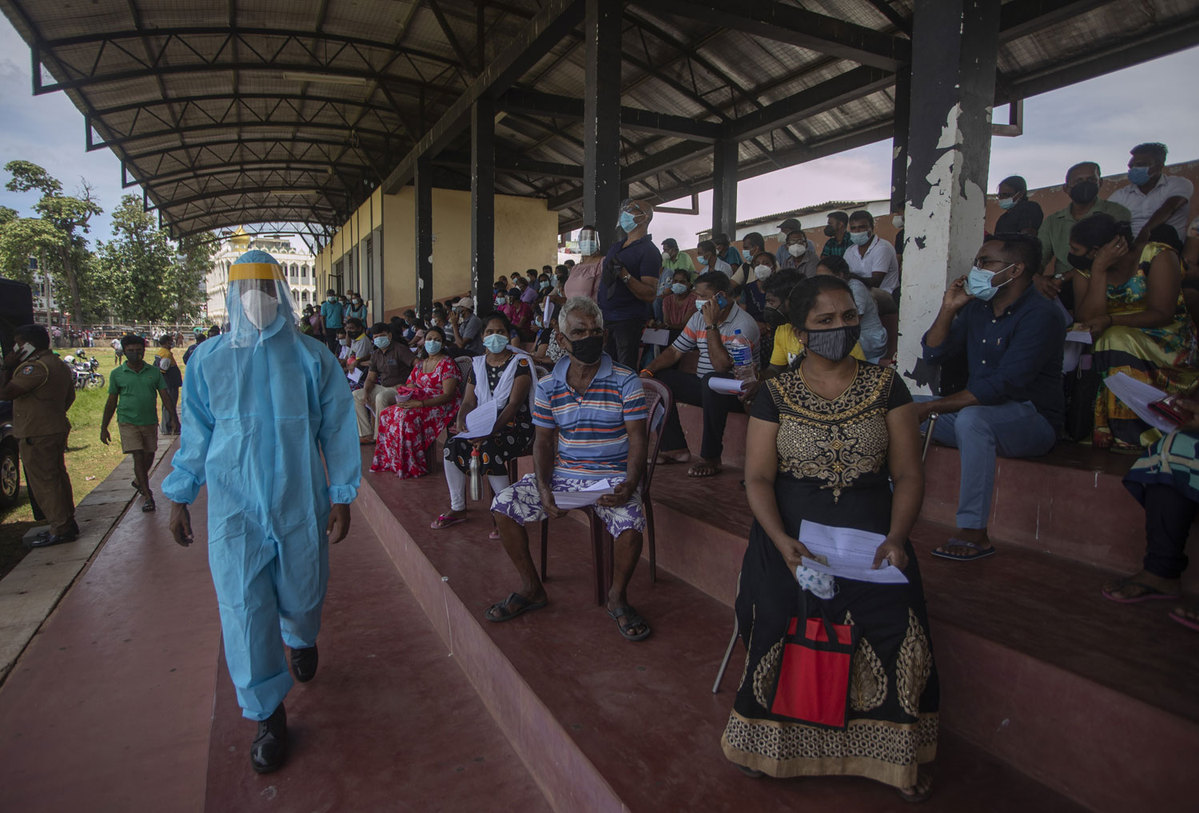 Health experts say that an increased global reliance on Chinese COVID-19 vaccines cannot come soon enough, as other vaccines contend with delays in development and exportation.
Vaccines from Chinese pharmaceutical companies Sinopharm and Sinovac are about to play an increasingly vital role in the developing world, now that Astra-Zeneca exports from India have halted and United States biotechnology company Novavax has indicated that it is once again delaying regulatory submissions for approval of its vaccine.
The World Health Organization recently listed the Sinopharm vaccine for emergency use, giving it the green light to be rolled out globally under the COVAX program, which distributes vaccines to developing nations.
"It's a very significant development, because with COVAX, they were very reliant in the first quarter of this year on the Astra-Zeneca vaccine," Caroline Casey, lead COVID-19 analyst at science analytics company Airfinity, told China Daily.
"And about 64 percent of that supply in the first half of this year was meant to come from India, which has currently got an export ban because of the situation there where they need to reserve as many vaccines as they can to protect their own population. So that leaves quite a big hole in COVAX's portfolio."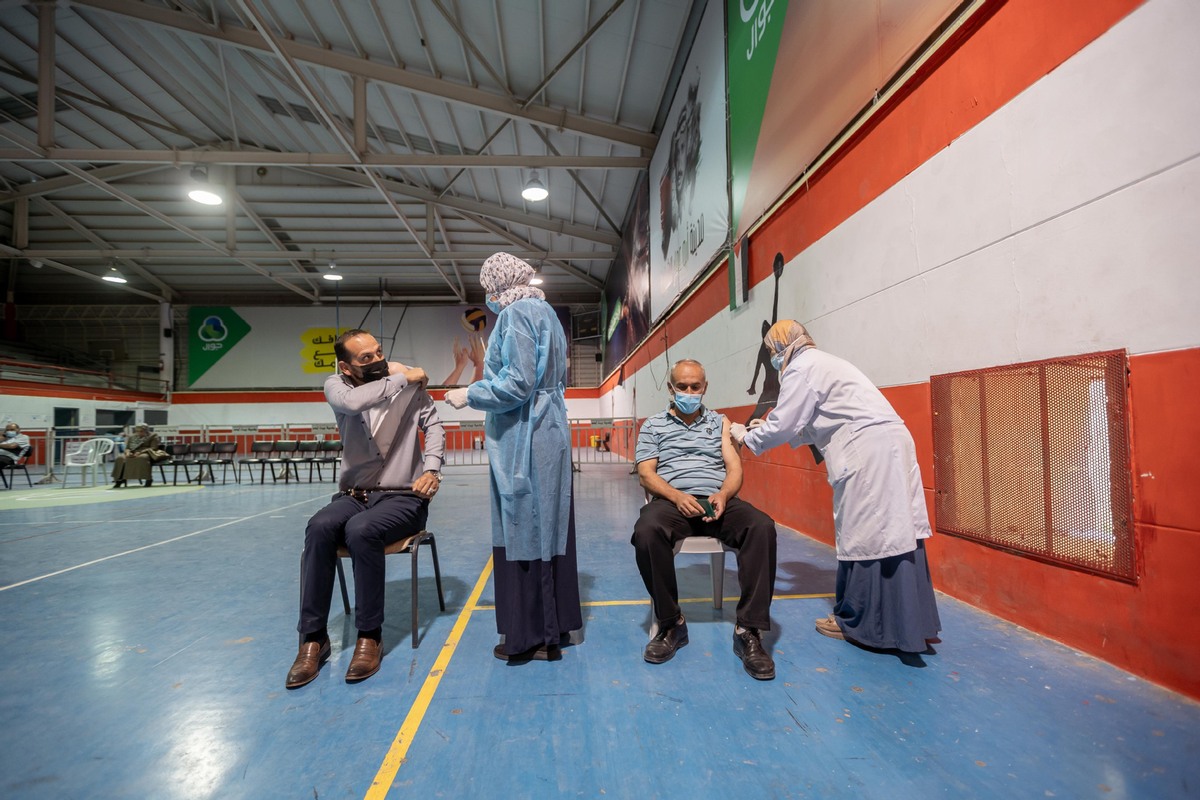 COVAX had hoped to distribute 252 million COVID-19 vaccines in the first half of this year, but so far just 60 million doses have been delivered, according to Airfinity.
COVAX was relying on 94 percent of its supply being AstraZeneca vaccines, about two-thirds of which were supposed to be supplied by India, with the rest coming from South Korea.
Pfizer has agreed to supply 6 percent, or 15 million, of COVAX vaccines in the first half of this year, though only 1.1 million of the Pfizer doses have been delivered to date.
The Sinopharm approval presents a potential lifeline to the beleaguered initiative. Meanwhile, the WHO is reviewing the Sinovac vaccine, whose authorization would further bolster COVAX, according to Casey.
The combined annual capacity of the Sinovac and Sinopharm vaccines is expected to reach 3 billion doses this year.
"So, it's a different picture than we have seen with a lot of the Western candidates, who have said we will produce 1 billion next year, and then the numbers come down, whereas with China, we have seen them quite consistently go up," Casey said.
"Sinovac could have quite a big impact because it can be stored closer to room temperature, so you can use it in remote regions of the world quite easily," she added.
The Pfizer vaccine needs to be stored at ultralow temperatures, and COVAX has only granted approval for distribution of Pfizer in 18 countries. COVAX rejected several countries applications for that vaccine because they do not have the necessary cold-chain infrastructure to distribute the treatments.
Casey said COVAX has even held back some AstraZeneca deliveries, over concerns that distribution was unlikely before the vaccines' six-month expiration period. By comparison, Sinovac shots are thought to stay usable for up to three years.
Health authorities said that the inclusion of Sinopharm in the COVAX initiative could have a particular impact on vaccination programs in Africa, where currently over half the countries have vaccinated less than 2 percent of their populations.
"The emergency use listing of the Sinopharm COVID-19 vaccine helped speed up vaccine access for Africa," said WHO Regional Director for Africa Matshidiso Moeti. "This comes at a critical moment for the continent and is an important step forward. It will help ensure our high-risk populations get the protection they need."
Emory University infectious disease doctor Boghuma Kabisen Titanji said the WHO approval of the Sinopharm vaccine was also "great news" for the African nations that decided to distribute the vaccine before the WHO authorization.
"This boosts confidence in the use of these vaccines," said Titanji. "We need all effective and safe vaccines in this fight."
Many nations had begun using the Sinopharm vaccine before the WHO announcement, and a flurry of new orders and approvals followed the health body's authorization. The Maldives approved it for people age 18 and older, and Sri Lanka confirmed that it will now dig into a stockpile of 600,000 Sinopharm doses.
Chinese Ambassador to Bangladesh Li Jiming announced that 500,000 Sinopharm doses will soon arrive in the South Asian nation.
Philippines Health Undersecretary Maria Rosario Vergeire confirmed that her government is about to approve the Sinopharm vaccine, and Peru's Health Minister Oscar Ugarte said his nation has ordered 500,000 Sinopharm doses that will be distributed now that they have WHO authorization.
Recent data suggest that the Sinovac vaccine is highly effective at preventing severe cases of COVID-19. The company's chief executive, Yin Weidong, told Bloomberg News on Tuesday that in Chile, the vaccine has provided 89 percent protection from cases requiring intensive care treatment and 80 percent protection from hospitalization.
Yin also addressed concerns that infection rates have been rising in Chile, which has relied primarily on the Sinovac vaccine. It has been distributed among the older age groups, and total coverage is only at 36 percent. Most Chileans under age 60 have been received vaccinated, Yin said.
"In this group the vaccination rate is far from enough," he said.
The biggest challenge is in supply and demand, he said.
"We have provided 50 million doses to Brazil and Indonesia, and about 20 million to Turkey, which accounts for about 20 percent of their population. But that is not enough. The virus is still spreading," he said. "We need to expand our supply, which is a really big challenge."
To expedite distribution of the vaccine, Yin said, Sinovac has licensed Turkey, Indonesia, Brazil, Malaysia, and Egypt to domestically produce the Sinovac vaccine.