Media, think tanks set to boost RCEP exchanges
Share - WeChat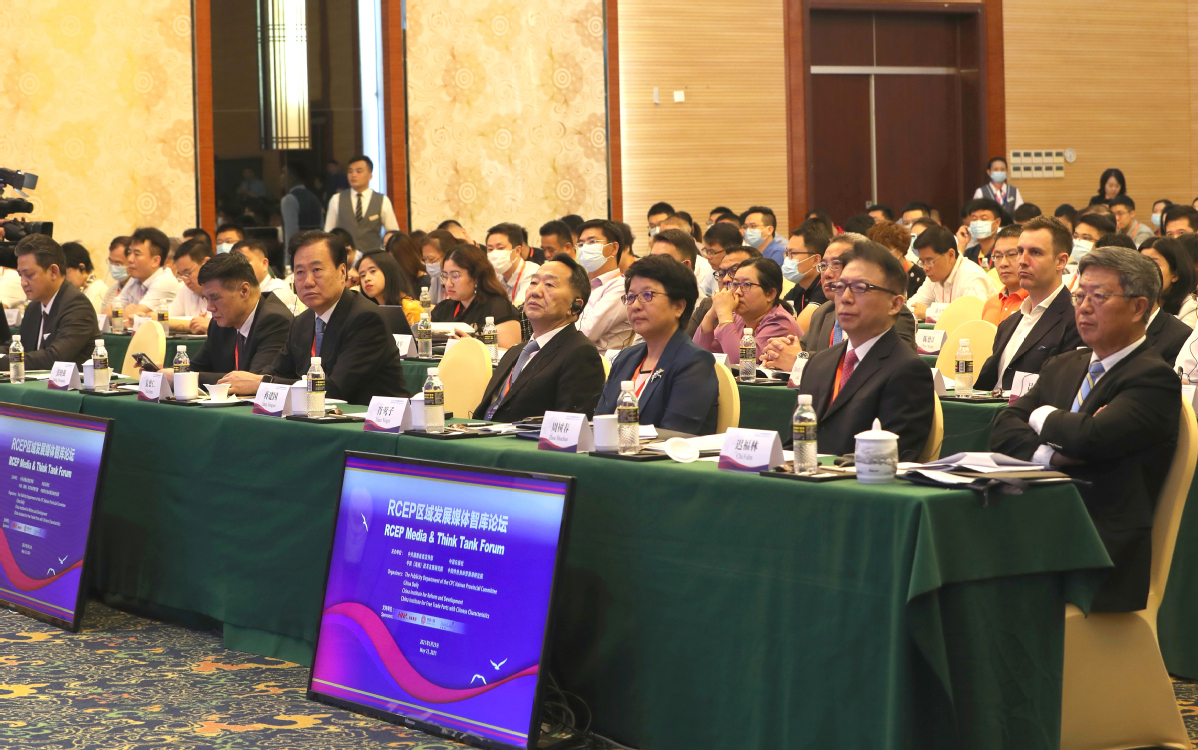 The Regional Comprehensive Economic Partnership agreement will help its participating countries forge more open economic relationships and improve trade liberalization, officials and experts said.
Jiang Jianguo, vice-minister of the Publicity Department of the Communist Party of China Central Committee, said on Sunday that as the RCEP covers a large size of economy, population and trade, it will help participating countries reduce barriers, forge a more open regional economic environment, increase the level of trade liberalization and the trade volume, as well as improving people's well-being.
He stressed that the media and think tanks can play a vital role in informing the public on government policies related to the RCEP and helping build a consensus among the participating countries and achieve win-win outcomes.
Jiang made the remarks while addressing the opening ceremony of the RCEP Media & Think Tank Forum in Haikou, Hainan province, on Sunday.
Speaking at the event, China Daily publisher and editor-in-chief Zhou Shuchun noted that while the world is facing profound changes rarely seen in a century, as well as the ongoing COVID-19 pandemic, the global economy is recovering amid tremendous challenges.
"It is widely agreed that the RCEP is bringing significant confidence to Asia and the world, and the trend of economic globalization is unstoppable," Zhou said.
"As an important force in promoting human development, news media and think tanks shall further leverage their unique role of enhancing mutual understanding and expanding cooperation. They should take the world forward in the right direction by promoting regional economic development and exchanges and mutual learning among civilizations," he added.
Zhou said he expects the forum to become a regular event for media and think tanks in Hainan, to further improve communication and to lay a more solid foundation for building consensus and expanding cooperation.
The event on Sunday, taking place both online and offline, attracted more than 300 participants from home and abroad. When addressing the opening ceremony via video, former Australian prime minister Kevin Rudd said that he "has always supported free trade, because it is conducive to the people, to economic development and to world peace".