US, China can join hands on climate
By LIA ZHU in San Francisco | China Daily Global | Updated: 2021-05-25 09:45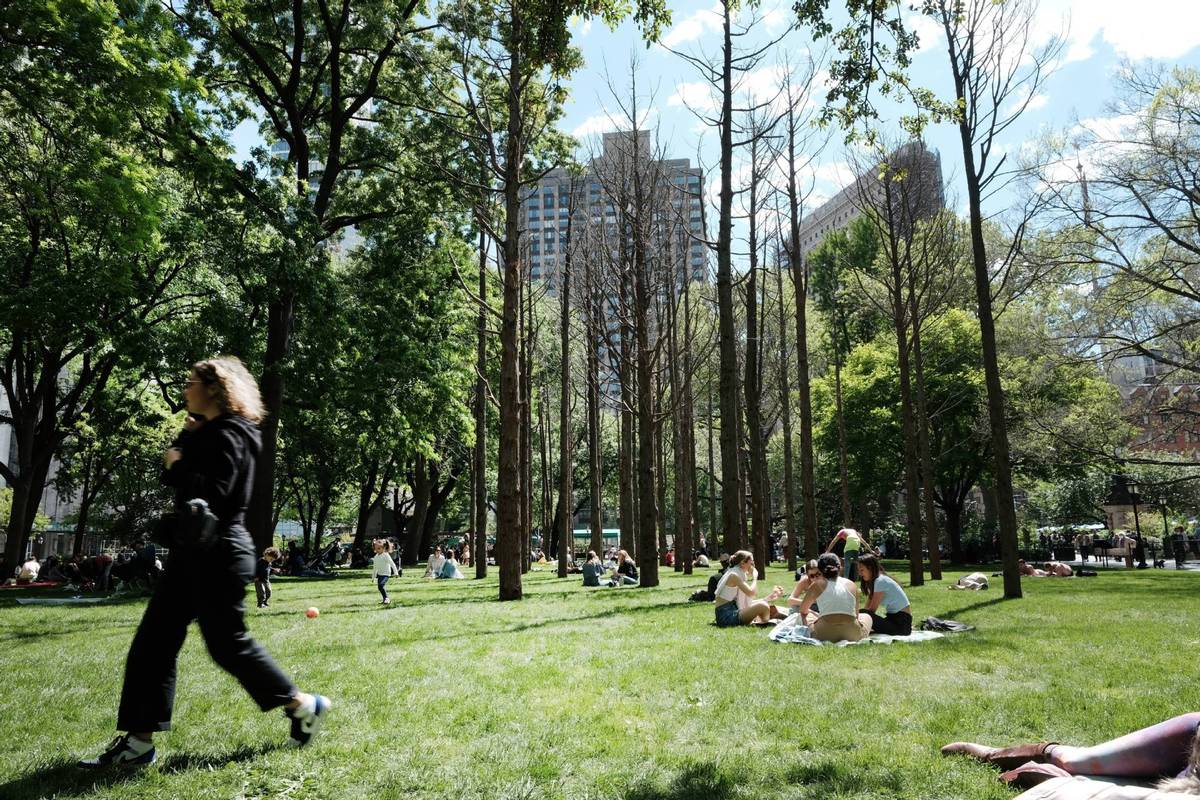 Win-win likely in areas of new energy, electric vehicles and green infrastructure
There are areas for the United States and China to work together on climate change despite intense geopolitical tensions between the two countries since it is a challenge they could not solve independently, environmental experts said.
Even when the US-China relationship was in rough shape, the channels for environmental diplomacy have been kept open, Jennifer Turner, director of the Wilson Center's China Environment Forum, said at a recent virtual conference.
She identified areas where the two can cooperate to achieve their climate goals. In the electric vehicles market, she said China set a "beautiful" example in phasing out internal combustion engine cars by 2035.
"Just like solar PV panels, China lit a match on the global market," said Turner. "The global electric energy market is plenty big for both countries to just be crazy in terms of producing lots of products and innovating."
Another area for collaboration is energy-efficient buildings, she said.
"Globally, 70 percent of the CO2 emissions are related to buildings, both the construction and the running of them-heating, cooling and lighting," she said. In China, 70 percent of its CO2 emissions are linked to building energy and in the US, the number is 36 percent, Turner said.
During the administration of former US president Barack Obama, there was a lot of cooperation between the US and China on building energy efficiency, she said, and some of that cooperation could move forward.
"In areas of new energy, electric vehicle and green infrastructure, if the US and China can work together, it would definitely be a win-win situation," said Zhang Yongsheng, senior research fellow and director of the Research Institute for Eco-civilization at the Chinese Academy of Social Sciences.
He said many in the US may be unaware that China is one of the countries trying hardest to fight climate change and is serious about its commitment to carbon neutrality.
Own interest
China made the commitment not because of international pressure but because going green could be an opportunity in its own interest, he said. "China has realized that the traditional growth model is unsustainable, and that green transition presents a huge opportunity. So green development and carbon neutrality have become China's development strategy."
Qi Ye, professor of environmental policy and management at Tsinghua University, said the basis for cooperation between the US and China is the understanding and consensus that action on climate change is the new driver for economic growth.
Climate pledges by governments to date-even if fully achieved-would fall well short of what is required to bring global energy-related CO2 emissions to net zero by 2050, a new report by the International Energy Agency said.
"It means none of these countries can achieve their goals for carbon neutrality independently. The best way would be working together on technological innovation," said Qi. "Ironically, while we see the growing international consensus around carbon neutrality, it is still very challenging to build consensus within each country. It is particularly difficult now because this political atmosphere is not conducive to cooperation."
Frederick Mayer, dean of the Josef Korbel School of International Studies at the University of Denver, said the two countries have to work together because they have "an enormous stake" in addressing climate change.