Decades of exchange produce finest fruit
Share - WeChat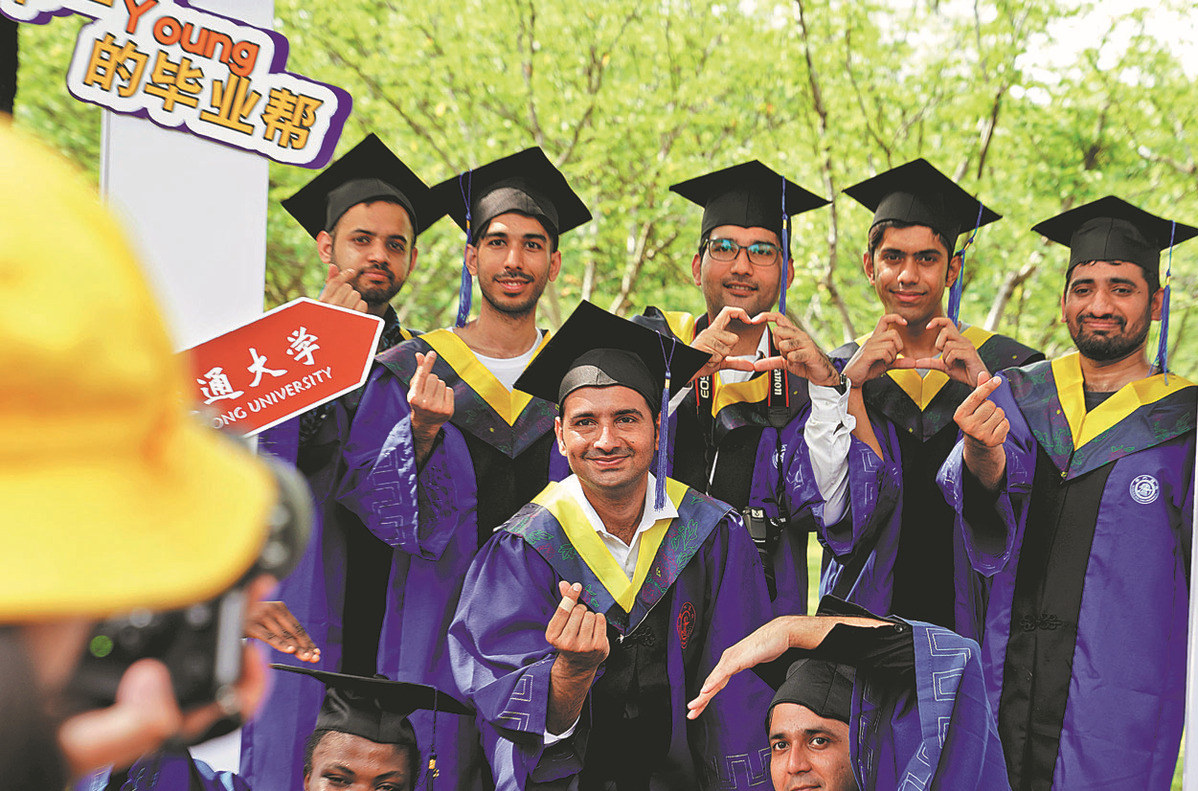 Students from countries involved in the Belt and Road Initiative benefit from education experience in China
Editor's note: People-to-people exchanges are deepening the connections between countries participating in the Belt and Road Initiative. This column celebrates the efforts of those working toward a shared future.
For most Chinese meeting Yachongtou Bouaphanh, it would probably not be readily apparent that he is a foreigner. For apart from being Asian, he speaks Chinese with the slightest hint of an accent. The Laotian might even be taken for a Guangxi local.
Yachongtou started to learn Chinese at the Confucius Institute when he was an undergraduate in Laos, and took on a Chinese name, Du Kaikang. It was the movies of the kung fu actor Jet Li that had attracted him to learn more about China and its culture, he says.
In 2018 he won first place in the Laos division of the Chinese Bridge Competition, a contest for foreign students on their mastery of the Chinese language. He then applied for a Chinese government scholarship and traveled to the Guangxi Zhuang autonomous region.