Tian'anmen Square thronged for celebration
Share - WeChat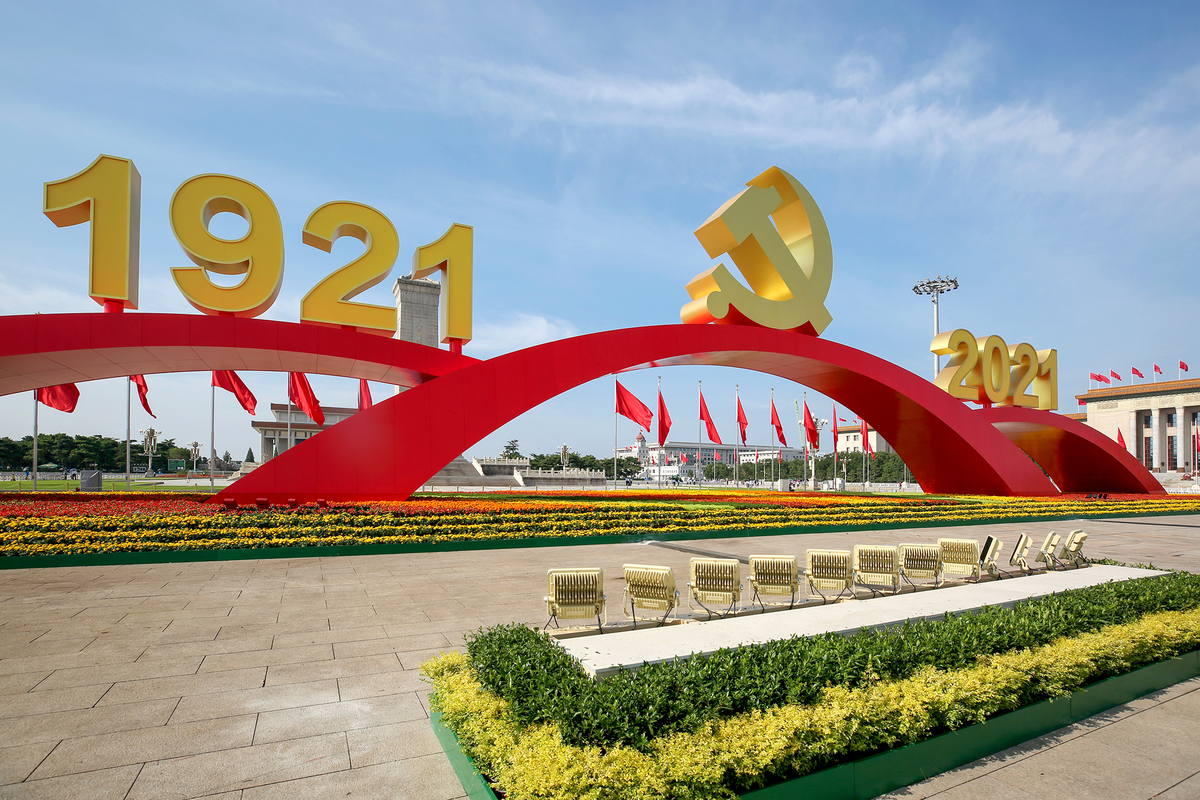 Between July 2 and July 5, about 1.18 million people visited Tian'anmen Square in Beijing, following the Communist Party of China's centennial celebration on July 1, according to the municipal government.
The square is decorated with large flower beds and a bridge-shaped structure with the CPC's hammer and sickle emblem on top. On the left of the bridge is the number 1921, which is the CPC's founding year; on its right is 2021, representing 100 years of Party history.
Both sides of the square are decorated with flowers — more than 9,600 square meters. According to the Beijing Gardening and Greening Bureau, around 430,000 plants were used. The display will continue through July 31.