Shanghai destination attracts thousands
Share - WeChat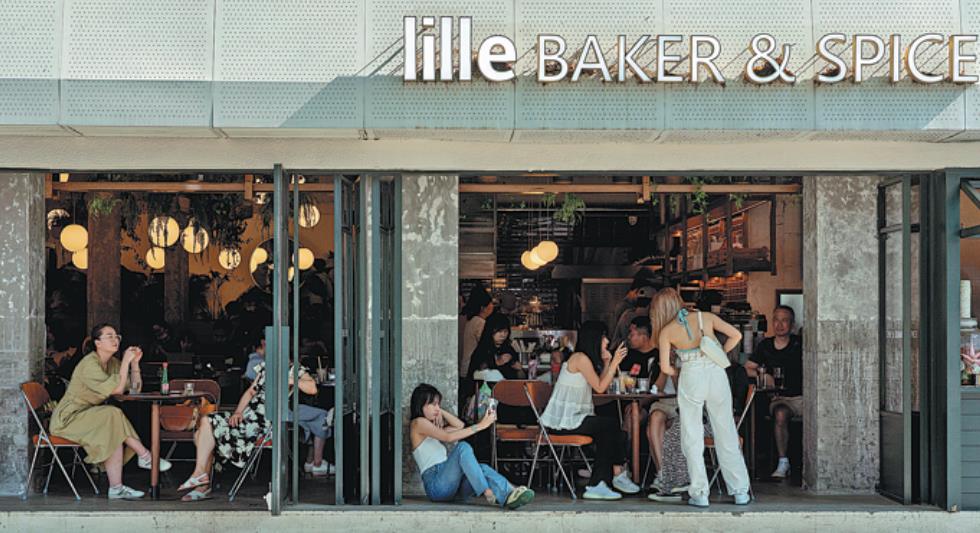 Distinctive stories
Retail businesses on Wukang Road have also changed over the years, with the aim of attracting visitors to remain in the area longer, Bai said, adding, "There are more places to visit now."
The coffee shops, bookstores and courtyard restaurants, the remodeled Wukang Market, along with furniture shops and art galleries, highlight the city's traditional hardworking characteristics, blending Oriental and Western culture, and creating a unique atmosphere.
Zhou, the restaurant owner, said, "The decent environment, local lifestyle and customers with taste, along with other features, attracted us to stay here and open Lokal, a catering business that is part of the Wagas group, on Wukang Road in 2018."
The outlet's French-style courtyard, brunch and coffee quickly attracted groups of young people, who sometimes have to wait in line for entry during weekends.
"The creative atmosphere on Wukang Road attracts many trendy people and makes it more personalized. Sitting on the street during the weekend, you see numerous stylish people," Zhou said.
Guo Ruiqi, regional manager of Lokal, said turnover from January to May rose by 35 percent over the same period in 2019, with the business catering to more than 600 diners on peak days.
Jerome Tauvron, a French chef who opened a restaurant on Wukang Road, said it is not just the food that attracts visitors to the area.
"The road is always linked with Ba Jin and other literary scholars and also designers such as Hudec, helping to create a romantic atmosphere. The history and culture of this scenic area gave me the inspiration to create artistic meals," he added.