Exhibition hails an ink art dancer
Share - WeChat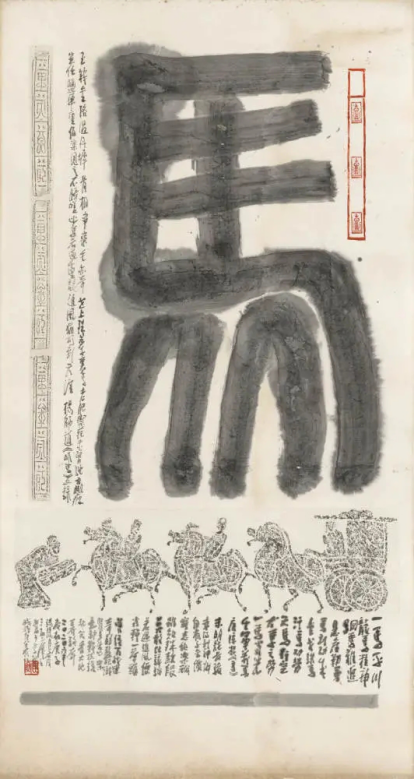 Speaking of her father, calligrapher Zeng Mi, Zeng Ying says, "I see him as an unfettered soul dancing in the world of ink art, and a sincere, simple-minded old man who imparts a sense of humor in his work. His strokes are embedded with intensity and vigor, and like flowers in full bloom, his art sparkles with enduring brilliance."
At 90, Zeng Mi continues to explore the realms of Chinese calligraphy and the traditional art of rubbing, as well as the mountain-and-water genre of classical Chinese painting.
His solo exhibition, I, At 90, showcases calligraphic works at China International Culture Exchange Center until July 23.
Zeng Mi enrolled in China Academy of Art in Hangzhou, Zhejiang province, in 1957. He studied after modern masters such as Pan Tianshou, and was nurtured by an experimental spirit spearheaded by great artists including Huang Binhong and Lin Fengmian.