A manifesto of progress
By Wang Ru | China Daily | Updated: 2021-07-19 07:45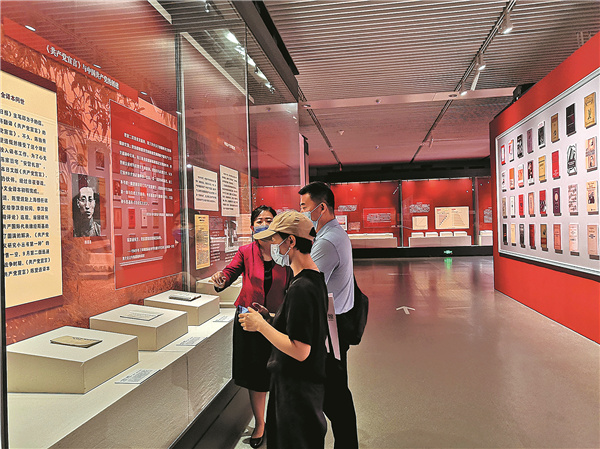 Exhibition highlights book that launched the movement changing China and the world.
In 1848, two great German thinkers Karl Marx and Friedrich Engels published their groundbreaking work The Communist Manifesto in London, marking the birth of scientific socialism and the beginning of the international Communist movement.
The book has since been translated into several hundred languages, and influenced every continent of the world. In China, it has promoted the spread of Marxism, the birth of the Communist Party of China, and the process of the Chinese revolution.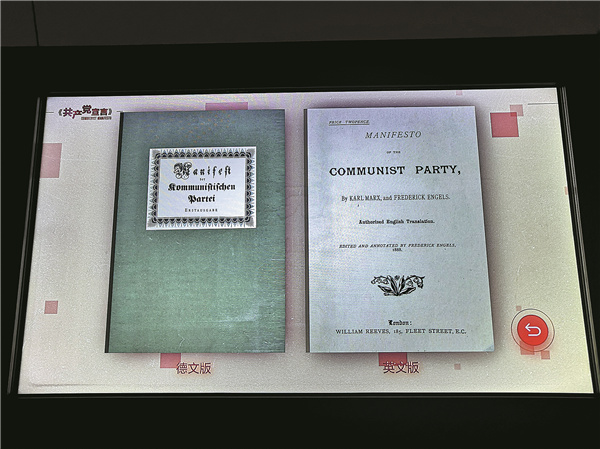 To celebrate the 100th anniversary of the founding of the CPC, the National Library of China and the Publicity Department of the CPC's Zhejiang Provincial Committee launched an exhibition about The Communist Manifesto in the National Museum of Classic Books in Beijing on July 8.
The exhibition has four parts elaborating on its conception, its influence in China and globally, and pictures about the book. Visitors can see 306 versions of the book, in 55 languages, and other historical literature pertaining to it.
"We want to show the different versions of the book and related revolutionary history. We also examine the influence of the book on the CPC's 100-year journey, and thus show its importance," says Rao Quan, the director of the national library.