Cities must better prepare for extreme weather
China Daily | Updated: 2021-07-23 07:26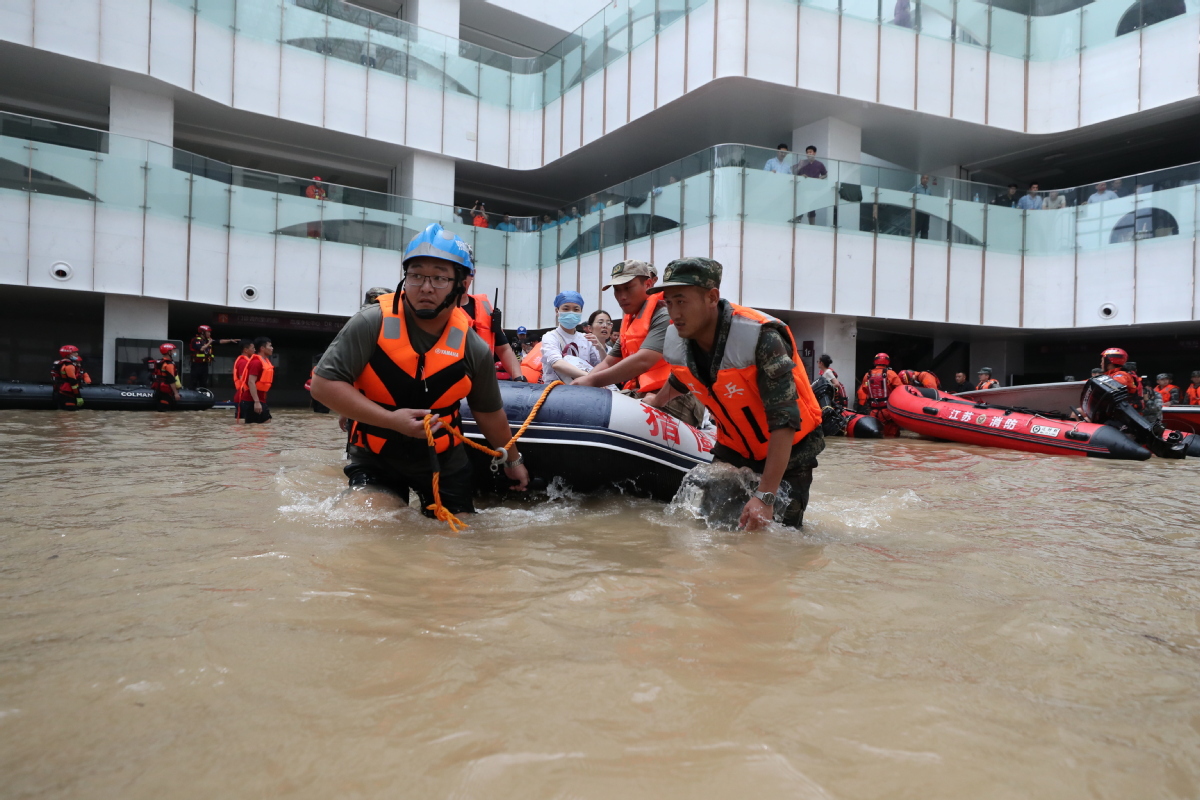 The serious floods in the central and northern parts of Henan province this week caused by heavy rainfall have raised the question of how cities that are sprawling bigger, going deeper and growing higher can cope with extreme weather, which is becoming increasingly frequent and more disastrous.
Take the flood in Zhengzhou, capital of Henan, as an example. The city has developed from a town of tens of thousands of people to a metropolis with a population of 12 million over the past 100 years, mainly thanks to its role as a transport hub in Central China. But despite the great progress it has made in recent years to upgrade its infrastructure, as of Thursday, 12 deaths had been reported.
People usually think of floods being caused by overflowing rivers, but the floods that ravaged Zhengzhou this time were caused by a prolonged cloudburst. Even though the city has a new drainage system, in the face of such torrential storms on Tuesday, when the rainfall in two hours was equivalent to the average rainfall over half a year, particularly after the rain that had been falling in the region since the weekend had already tanked up neighboring reservoirs, rivers and lakes, and saturated the so-called city sponges, the city appears to have been defenseless and unable to shield the residents who were caught by the floodwaters.
That said, the emergency response mechanisms of cities must be improved. For instance, 12 people lost their lives in the city's subway system, as it became a network of subterranean rivers before the management shut it down.
The heavy price some cities have paid during the urban floods over the past two decades, including Beijing, should prompt the authorities of various levels to incorporate extreme weather emergency response mechanisms into the city governance system.
For example, once the emergency response mechanism is triggered, the other public departments managing the public transport system, public sites, schools, etc must act accordingly. Otherwise, the urban infrastructure, ranging from tunnels and underground parking lots to subways and sinkholes, can become a death trap during floods.