At 58, Ni Xialian a record-breaking table tennis player
Share - WeChat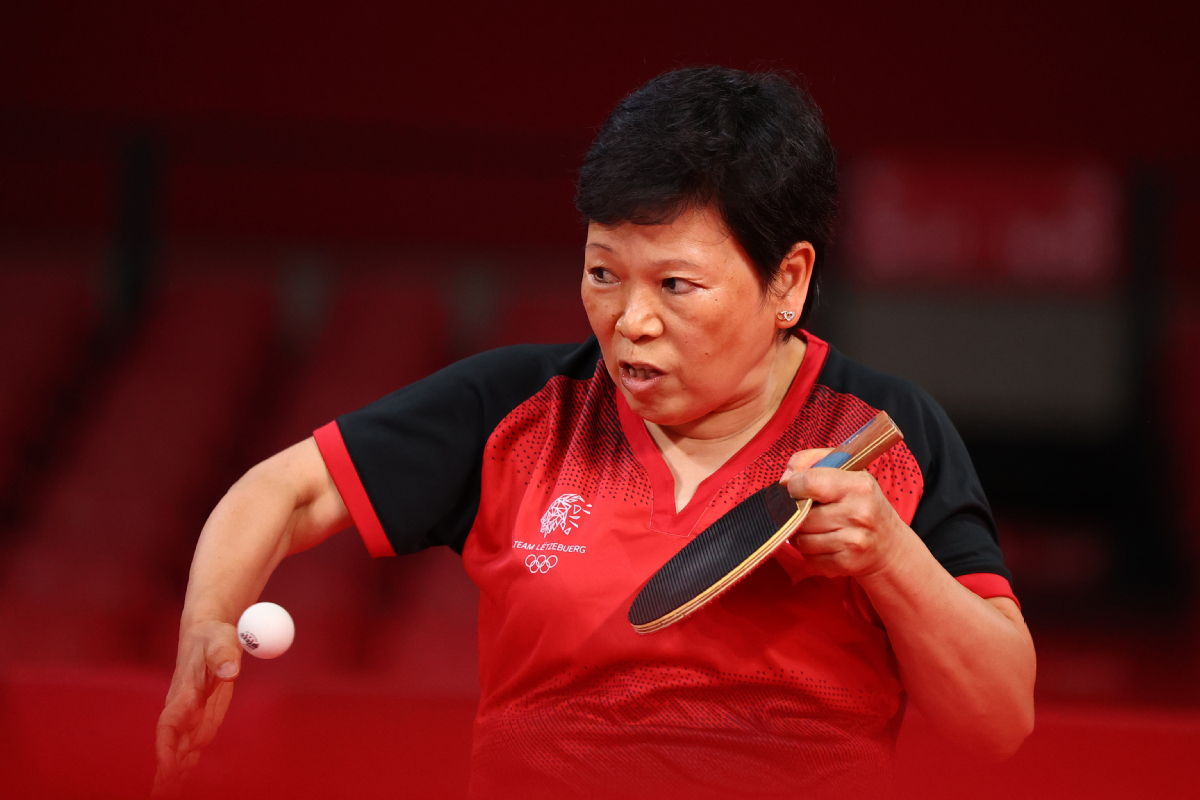 "She's the pride of both China and Luxembourg."
The story of Ni Xialian, the 58-year-old member of Luxembourg's national sports team and the eldest Olympic table tennis player in history, has gone viral on Chinese social media.
Ni Xialian lost to 17-year-old Shin Yubin of South Korea at the seventh game in the second round of women's singles at the Tokyo Olympics on July 25. This is Ni's fifth Olympic Games.
Ni dominated the first game, winning 11 of 13 points, but Shin leveled the score with a thrilling Game 2 win that finished 19-17. The two again traded Games 3 and 4 before Shin took Game 5. Ni bested Shin in Game 6, setting up a winner-take-all Game 7.
Born in Shanghai in 1963, Ni successfully won several championships as part of China's national table tennis team.
It was 1983, and table tennis wasn't yet an Olympic sport. Instead, Ni, then 20 years old, focused on the biggest prize in the sport at the time: the World Championships. She won two golds in Tokyo that year, in the women's team and mixed doubles with Guo Yuehua, representing China.
She later moved to Germany and then settled down in Luxembourg in 1991.
Ni has competed at the Olympic Games five times since 2000.
Ni attended the Summer Olympics in Sydney as a representative of Luxembourg in 2000, kicking off her career as an Olympian at the age of 37. She then joined four more Olympic Games, including those in Beijing and London.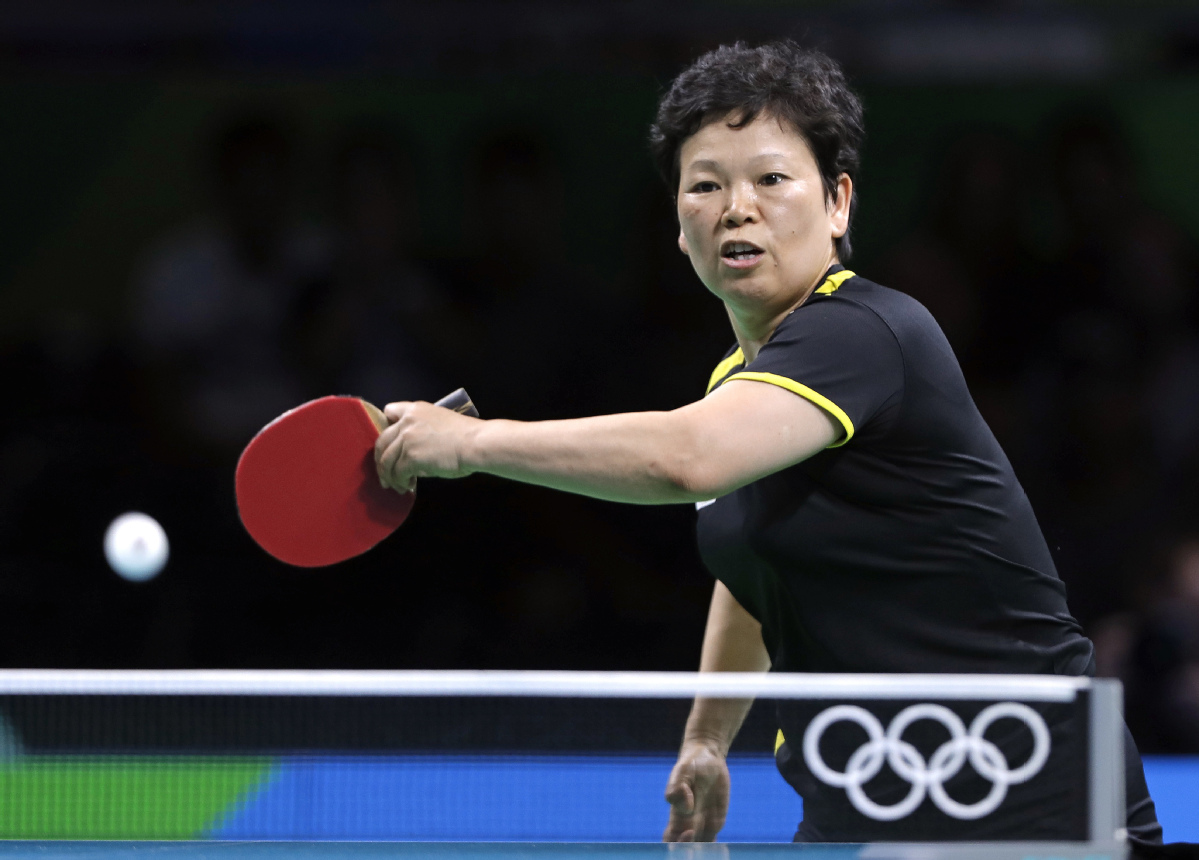 Ni took her first European singles title at 39, reached the third round at the 2008 Olympics and sensationally lost to 16-year-old Ariel Hsing from the United States in the second round of the 2012 Olympics.
Her husband hasn't been the only source of professional support within the family, as one of Ni's two children is a physical therapist, which gives Ni access to timely professional treatment.
When speaking of her age, Ni said, "Now, happiness is the most important thing when I attend the competitions."
"Of course if I can get a medal, it's fantastic! But at least I want to bring positive energy and a fighting spirit to show the world how table tennis can be beautiful," Ni said.
Although Ni is no longer winning medals for China, she said she still believes she stands as a representative on the field of Chinese everywhere.