EU budget rules revamp sought to drive growth
By JONATHAN POWELL in London | China Daily Global | Updated: 2021-07-30 09:42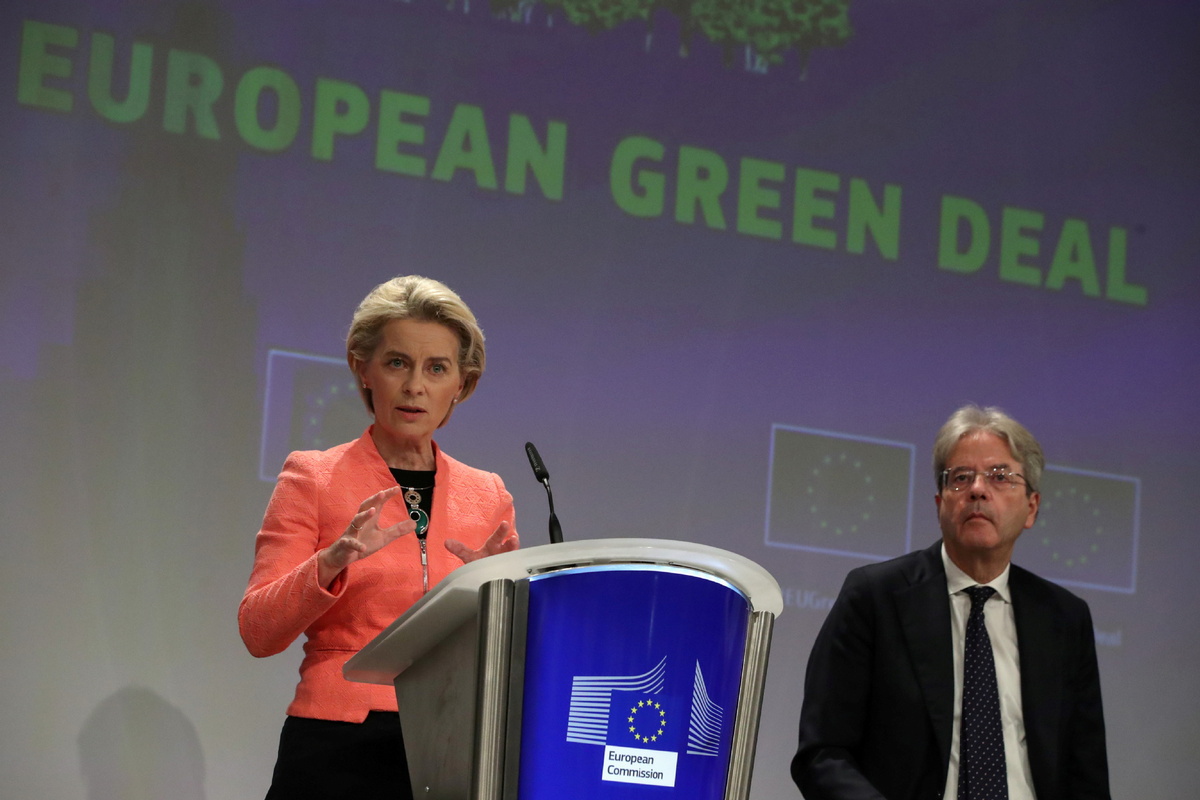 The European Union must adapt to post-pandemic realities and propose reforms to budget legislation to help drive investment and growth, said the bloc's economics chief, in comments that are likely to reignite debate around the divisive issue.
Paolo Gentiloni called for a far-reaching legislative overhaul of the bloc's Stability and Growth Pact, or SGP, which was suspended by the European Commission at the start of the pandemic in spring last year.
The SGP comprises a set of rules designed to ensure that countries in the bloc coordinate their fiscal policies. In March, the commission said that SGP rules would likely remain suspended until early 2023, and a consultation on how to amend the rules surrounding the SGP will begin later this year.
Gentiloni told the Financial Times, in an interview published on Thursday, that he wanted EU budget rules that would provide an incentive for the green and digital transition, while also fostering stability.
"It is clear we cannot simply go back to normal," Gentiloni said. "You need common rules that are connected to the economic challenges we have. Otherwise, the risk is that the European Commission will spend the next decade finding creative ways to bypass its own rules, which I think is not the best solution we can have."
Resistance from north
It is expected that more fiscally conservative northern European member states would push back against any proposals to change the rules, said the newspaper.
The EU treaty sets a basic target for member states of maintaining public debt at 60 percent of gross domestic product and deficits to 3 percent.
Returning to SGP rules would mean that punishing public debt reduction policies would be imposed on nations. Gentiloni said he doubted this was the right move. Last September, the idea of returning to SGP rules was described as "unimaginable" by Clement Beaune, the Europe minister for France.
Gentiloni said he wants reforms to reflect post-pandemic realities, including the rise in eurozone public debt burdens to 100 percent of GDP.
He said he preferred changes such as those suggested by the European Fiscal Board, a commission advisory body, that would limit the growth rate of public spending in a more "simple and observable" way.
"There are a lot of possible solutions, proposals, if we recognize the need to encourage, to strengthen, public investment in certain sectors," he added.
Speaking on the short-term economic outlook for the bloc, Gentiloni reiterated commission forecasts that indicated the strongest growth in decades. Earlier this month, it predicted expansion of 4.8 percent this year and 4.5 percent next.
He said that the growing success of the bloc's vaccination campaign meant the economic situation was more positive.
"I think the recovery will proceed. All in all our brighter forecast is still supported by what we see on the ground," he said.