Vaccination drive needs a shot in the arm: China Daily editorial
chinadaily.com.cn | Updated: 2021-08-04 20:21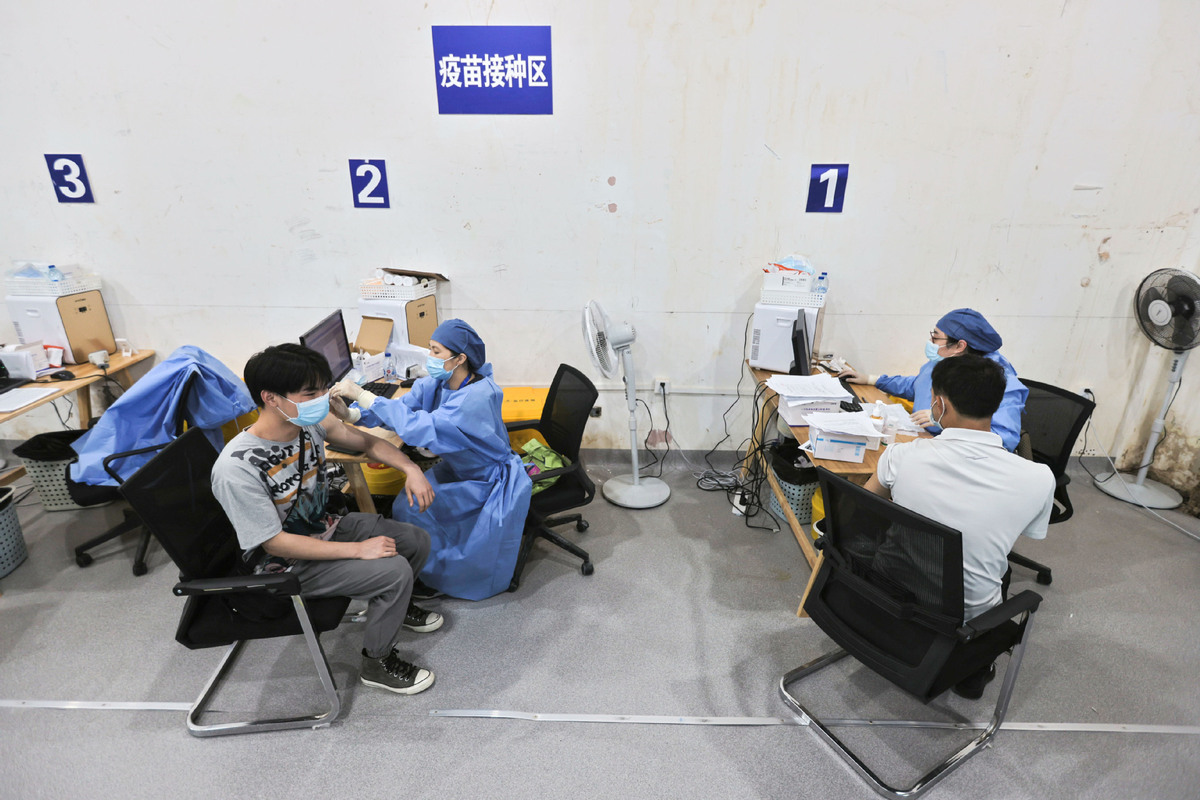 Another 71 locally transmitted COVID-19 infections were reported on Tuesday, showing the worrying speed of the virus' spread.
Meanwhile, an investigation into the earlier infections in Jiangsu province has found that some victims fell sick as early as July 13, a week before infections were detected at the local airport, which means the scope of local transmission may be much greater than previously thought.
With the central city of Wuhan, once the epicenter of the novel coronavirus outbreak in China, mandating a fresh round of citywide nucleic acid testing upon the detection of new cases of local transmission, there is growing unease that the country may be returning to the dark days at the beginning of last year. As of Wednesday afternoon, the national public health authorities had designated 144 high-risk, and medium-risk areas in 17 provinces. And the rapid spread of the virus has triggered substantially upgraded pandemic prevention and control responses nationwide.
Considering the country's tried-and-tested approach to pandemic containment, featuring rigid mobility control, fears of an unstoppable wave will hopefully prove to be unfounded. The country's nationwide mobilization capacity has proved its worth before. But how well the country can perform in containing the latest wave of infections, which are mostly of the Delta variant, will probably depend, at least in part, on how well the domestic mass vaccination campaign proceeds. Over 1.7 billion doses of COVID-19 vaccines have been administered so far.
The daunting momentum of the current Delta variant does not allow for the ambivalence to vaccination to continue. People must get their jabs, which calls for redoubled efforts to improve public awareness of the necessity of getting inoculated against the disease.
The Delta variant of the novel coronavirus has proved to be easily transmissible. In a recent report, the United States Centers for Disease Control and Prevention states that the Delta strain of the virus appears to be as contagious as chickenpox and more dangerous than other COVID-19 variants.
Ironically, even as the latest Delta infections have prompted more people to consider vaccination, the fact that many vaccinated people have been infected both abroad and at home has fueled suspicions that vaccination doesn't provide protection.
While social media is full of speculative questions about the effectiveness of various vaccines, the medical professionals' voices asserting the vaccines do work and do help mitigate the severity of infections are weak. Should this continue to be the case, it will be difficult to get more people vaccinated.
Clinical trials and real-world evidence in countries where Delta infections are rife show that having two shots of a COVID-19 vaccine is highly effective in reducing the severity of the disease. Greater efforts need to be made to convince people that not only are the vaccines safe, but it is in their own and others' interests to get their jabs.