No reason to let the virus have its way: China Daily editorial
chinadaily.com.cn | Updated: 2021-08-08 19:59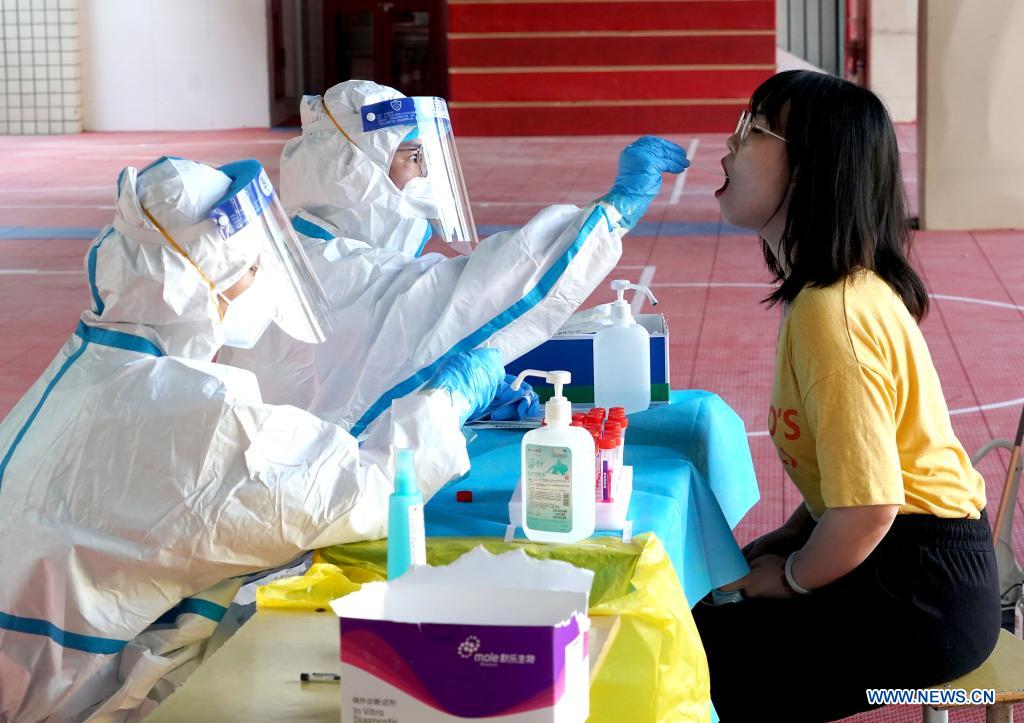 To continue what China has been doing to fight against the novel coronavirus or choose to surrender to it. This should not be in question.
Yet some argue that China should abandon its prevention and control measures and let the virus have its way until herd immunity is finally built up on its own.
The rationale is that the control measures may possibly prove to be meaningless if we finally have to accept the fact the virus will be part of our life, as we do with the flu viruses.
Another 81 cases were reported on Saturday in five provinces. East China's Jiangsu province alone has had 554 cases since July 20 when the first one was detected. Had it not been for the contingent control measures that have been adopted, the number of infections would have been thousands or even hundreds of thousands and the virus would have been spread to a much wider range of areas.
The chances for this latest wave of infections to develop into a nationwide epidemic are slim. In all probability, given China's experience, this resurgence of the virus will be stubbed out in a few weeks, just as previous occurrences have. But not if China gives up its prevention and control measures. This is the reality.
Some countries have surrendered to the virus, believing that it is impossible for humanity to win the battle against it.
But they have never tried as hard as China did to tame it in the first instance, and they never won a victory over it as China did. The rapid rise of infections shows what happens when control measures and social distancing requirements are lifted.
It is hard to tell whether the cost of treatment for the number of serious cases hospitalized is lower than the costs of the control measures they should have taken to prevent the spread of the virus and save lives.
But the cruel fact is that their medical resources are overstretched. With the pandemic becoming worse, there is no chance for the economy in these countries to recover. That is also the reality.
What China has done over the past more than a year and a half has proved successful in balancing epidemic control and allowing the economy to function normally. And with most parts of the country free from the virus, Chinese people's lives have returned to normal on the whole.
Observing social distancing and adopting preventive measures are normal practices for residents, even after the virus has been brought largely under control. These have proved to be effective means to ensure the normal running of China's economic and social life. China sees no reason to give up an approach to keeping the virus at bay that has proved to be successful.