Clarity on policies, other steps can reassure consumers, investors
By Zhou Lanxu | China Daily Global | Updated: 2021-08-23 07:38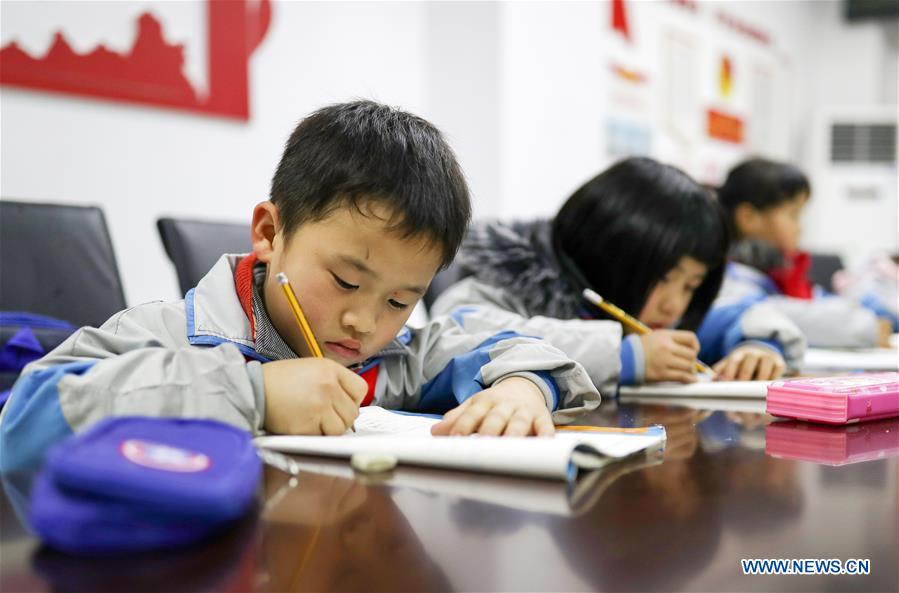 Amid softened retail sales data in July, more and more views have been expressed in the past week that China should unveil effective measures to expand domestic demand and bolster consumption.
Yet, few may have recognized the Chinese government has already taken a series of seemingly separate but actually integrated steps this year to clear some long-standing hurdles to consumption expansion.
The biggest headline among them has been the top-level guideline released in July to bring after-school tutoring services for curriculum subjects into the not-for-profit fold, as part of broader efforts to reduce the burden of students and parents.
This followed other regulatory moves to protect data privacy, curb housing speculation and deepen antitrust efforts. Anyone who has followed breaking news in China will remember authorities' decision to remove Didi Chuxing, a ride-hailing app, from app stores for illegal collection and misuse of its users' personal information.
Each of these regulatory moves has different specific objectives but their overall purpose may be the same: to redress the problems that have suppressed consumption.
Take the burden of heavy tutoring on students and their parents. This factor has been weighing on married couples' willingness to have children, thereby crimping consumption of various related goods and services.
Similarly, iconic internet companies' fat profits suddenly seemed to exact a heavy price in the form of potential data privacy infringements, which intensified a sense of income inequality. And housing that necessitates high spending also ends up reducing people's propensity to consume.
In other words, recent regulatory measures can potentially bolster consumption as they are targeted at the three factors that determine an economy's aggregate consumption: population, per capita income and propensity to consume, which measures the fraction of spent income.
Even if we put aside economic definitions, it's easy to understand that consumers will be more willing to spend in a society with fewer worries over living costs and muted complaints about wealth disparities. Needless to say, affordable living costs and wealth parity can create a sense of security and equality in consumers' minds.
China's relentless efforts of the past few decades have been geared toward building precisely such a society. This year marks the first year of the march toward the second centenary goal of building a great modern socialist country in all respects, which envisions common prosperity for everyone.
For the sake of boosting consumption and improving people's welfare, more measures are likely in the next few years, especially to bridge the income gap.
As the 14th Five-Year Plan (2021-25) said, the country will continuously enhance the income of low-income groups, expand the middle-income population, and more proactively promote common prosperity.
Basic economics shows that lower-income groups have higher marginal propensity to consume, which means they are more willing to spend when their income rises than higher-income groups, highlighting the need for reducing income inequality.
There have been developments in that direction of late. The Ministry of Human Resources and Social Security released a guideline with the other authorities concerned in July to better protect the rights of food deliverymen, ride-hailing drivers and other new forms of labor forces, urging companies to safeguard their wages and include them in social insurance plans.
Also, China unveiled measures to build Zhejiang province into a demonstration zone of common prosperity. Local authorities have pledged to form an "olive-shaped social structure" to make middle-income households the mainstay of the economy.
Structural reforms for social equality and welfare are laudable at a time when economic downside pressure is limited, but improvements to policy predictability and timely communications with the market are critical too.
What spooked investors recently, and ignited concerns that a regulatory clampdown across a swath of industries may be looming in China, was not the action on after-school tutoring firms per se, but its tougher-than-expected nature.
China's A-share market has not fully recouped the losses triggered by that fear. The benchmark Shanghai Composite Index ended on Friday at 3427.33 points, down 3.5 percent from the closing level of July 23, the last trading day before new regulations on the tutoring sector were announced.
In a global market landscape where the US Federal Reserve's anticipated tapering could trigger investors' exit from emerging markets, it is critical to engage in transparent communication with investors about policy goals and next moves. Such a proactive approach will bolster investor confidence.
This is particularly important when it comes to foreign investors, as unfamiliarity with the ground reality in China can spawn misunderstanding of policies.
As Meng Ning, Neuberger Berman's chief investment officer of China equities, cautioned: "China's share in global asset managers' allocation is not high at this stage. Therefore, if policy uncertainties sustain in China, overseas investors may shift their interest to alternative markets like South Korea and India. This risk should be taken seriously."