Star sounds warning note on state of music industry
By Chen Nan | China Daily | Updated: 2021-08-25 13:56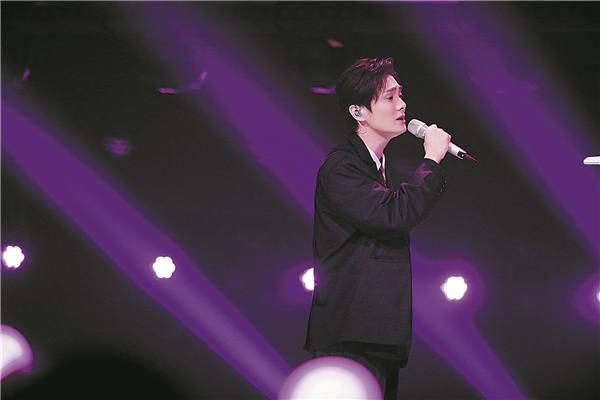 Changing culture
Online TV reality shows have become key to advancing a new singer's career. The music industry creates pop idols, and leading songwriters are flocking to write for them. Music drives a show, and the show in turn propels music sales.
However, the industry hasn't always worked in this way, and pop is often considered a reflection of changing culture.
The concept of original Chinese music, including pop and rock, emerged in the late 1980s, largely influenced by pop from Hong Kong and Taiwan. Stars such as Taiwan singer Teresa Teng and Hong Kong singer-actor Alan Tam won a large and solid fan base with their songs, especially love ballads. In the 1990s, Hong Kong stars Andy Lau, Leon Lai, Aaron Kwok and Jacky Cheung were regarded as the "four heavenly kings", dominating the music charts and sweeping awards.
Homeland Love, a mellow ballad written by Ma Jinghua and Zhang Peiji, is considered the first original pop song from the Chinese mainland. It was first performed by Li Guyi in 1980, when she was 36.
In contrast to the solid singing style and wide vocal range that dominated the country's music scene at the time, Li performed the song sweetly, softly and romantically.
Pop soon won a large fan base among music lovers on the mainland, and more singer-songwriters emerged, such as Faye Wong, Na Ying and Han Hong. Millions of their cassettes sold during the golden years for Chinese recording companies.
In addition to pop, other forms of music, including rock, hip-hop and folk, started to appear.
In 1986, Cui Jian, a then-25-year-old trumpet player with the Beijing Symphony Orchestra, took part in a concert at the Workers' Stadium in Beijing, performing his original song Nothing to My Name. By the end of his performance, a rock star had been born.
In 1994, the Chinese Rock Power concert was held in Hong Kong. Bringing together He Yong, former Black Panther lead vocalist Dou Wei, Zhang Chu and rock band Tang Dynasty, it was the first time mainland musicians had performed in the city. Local audiences were stunned by the acts, and the momentum was created for a wave of rock to music to wash across China.
"At that time, recording companies were the major force in leading and driving the music industry. They discovered new talent, created singer-songwriters' images and released cassettes or CDs, which were their major source of income," Liu said.
Born in Tianjin, Liu graduated in French at the Institute of International Relations in Beijing. Self-taught, he showed his talent for music at university-writing songs in his dormitory after classes.
In 1985, he won first prize in a French songwriting competition, which included a free trip to Paris, during which he first heard foreign music, which broadened his horizons and inspired him.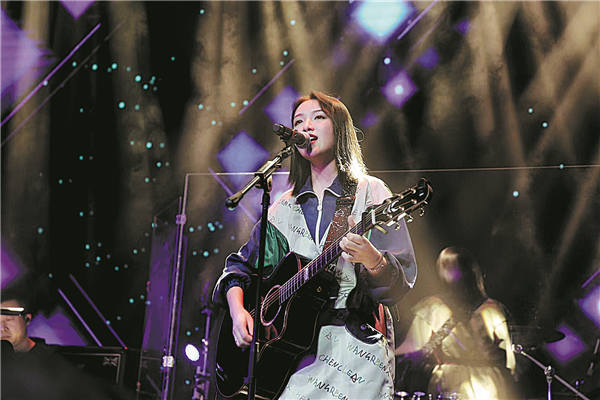 A year later, Liu was sent to work as a teacher in Ningxia Hui autonomous region, where he listened to and became absorbed in local folk music.
He has won numerous awards in China and has experimented with a range of music, including classical, jazz, reggae and pop.
Liu wrote and performed the theme songs for many popular Chinese TV series, including Sun in Heart for Snowing City in 1987, Asking Myself a Thousand Times, the theme song for the popular drama A Beijing Native in New York, in 1993, and Heroes' Song for the 1997 TV series Shui Hu Zhuan (The Water Margin).
He also wrote and performed Asian Mighty Winds, the official theme song for the 1990 Asian Games in Beijing, and You and Me, the theme song for the 2008 Beijing Olympics, which he performed with British singer Sarah Brightman.
It is not the first time that Liu has voiced his concerns about the music scene. In 2019, when he appeared on Hunan Satellite TV's reality show Singer, he said the pop music industry in China was in crisis and he called for domestic singer-songwriters to produce "good original music".
That year, he also said he planned to support young original Chinese singer-songwriters by donating 20 million yuan ($3.08 million) to launch the Liu Huan Original Music Foundation.
Music industry veterans, including songwriters Zhang Yadong and Gao Xiaosong, along with recording company heads such as Shen Lihui, founder and CEO of Modern Sky, which has more than 100 rock bands on its books, act as judges for an annual competition staged by the foundation. The winner receives 1 million yuan, which is used to produce songs. Liu also trains the winner in songwriting.
On Jan 11 last year, 24-year-old singer-songwriter Qin Fanqi became the first winner of the competition. This year, the contest was won by Qiu De.
"I was attracted by these two winners' creativity. Their lyrics are realistic and reflect their lives. They have something to say through their music, rather than following a trend," Liu said.