Star sounds warning note on state of music industry
By Chen Nan | China Daily | Updated: 2021-08-25 13:56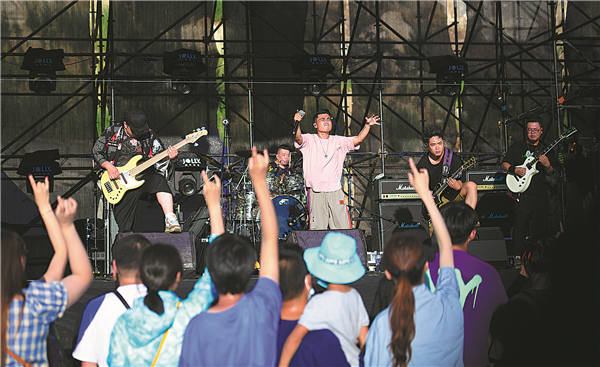 Fan base gained
Graduating from the Sichuan Conservatory of Music with a major in pop music performance, Qin said, "Liu shares his experience as a singer-songwriter, which gives me inspiration."
Qin gained a fan base after performing on popular reality shows such as Chuang, produced by TME and Youku. Such shows are aimed at promoting young Chinese original singer-songwriters.
Taking part in the foundation's competition after being recommended by producers of reality shows she appeared on, Qin said: "I am very lucky and grateful. It's exciting to share my songs with other people."
She said she enjoyed singing during her childhood and started to play guitar at university, adding that songwriting is "like doing jigsaw puzzles".
"It's a very mysterious process and my only rule is I have to love the song or be moved by it," she said.
She takes her guitar wherever she goes. "I try to write down my feelings about life and use my guitar to tell my stories through melodies," Qin said.
Qiu, this year's winner, stood out from the competition with his original songs, especially a new number he wrote about COVID-19-the only material in the contest to center on the pandemic.
A graduate of Guiyang Normal University's Music School in Guizhou province, he plays guitar and piano. Since university, Qiu has written more than 200 songs and shared them online.
"Liu is like a mentor, telling me to be creative and learn to incorporate new elements into my music. I have long written songs every day, which I like doing," Qiu added.