A Canadian indulged in Chinese ink wash painting
Xinhua | Updated: 2021-09-02 12:22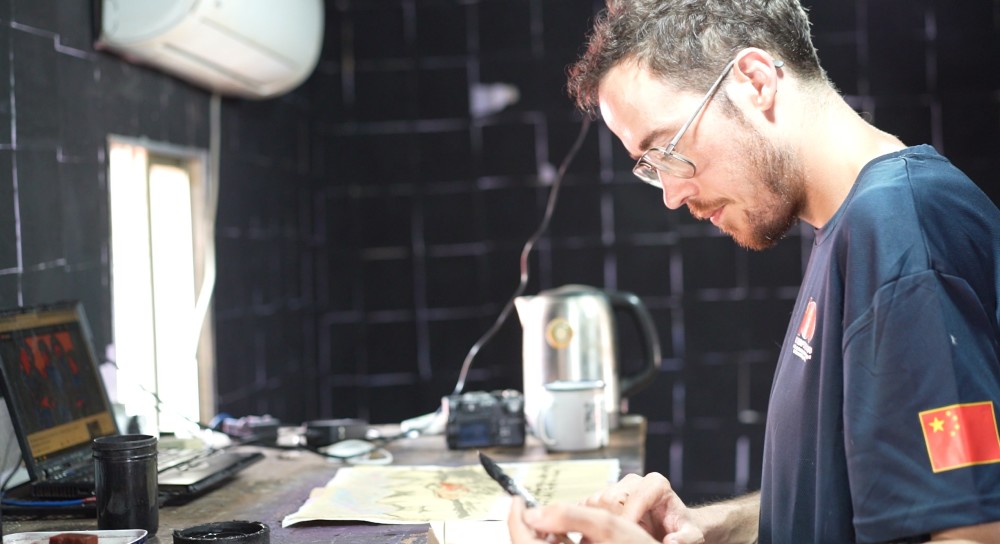 Canadian Brandon Collins-Green calls himself a Chinese culture "addict." He has lived in China for over six years, spending his time on painting in the Chinese ink wash style and translating Chinese classics into English.
Collins-Green, 37, is a doctoral candidate in classical Chinese literature at Jiangxi Normal University in Nanchang, capital of East China's Jiangxi province.
About 15 years ago, his first encounter with a stage adaption of the classic Chinese novel "The Dream of the Red Chamber" in Singapore inspired him to study Chinese in the following years.
Learning Chinese as a second language, Collins-Green found it was not easy to understand a novel written in Chinese. "Besides the story, I am interested in the poems, dialogues and lantern riddles in the book," he told Xinhua in a Chinese-language interview, saying he has read the book time after time.
"I used to know little about China, and what I knew then was mostly from the negative reports in Western media," he said. "Because of 'The Dream of the Red Chamber,' I wanted to get a closer look at China."
His strong curiosity about China and Chinese culture prompted Collins-Green to travel to the city of Nanchang in 2015, with the hope of learning what the real China was like.