China sets good example sharing vaccines: China Daily editorial
chinadaily.com.cn | Updated: 2021-09-06 19:52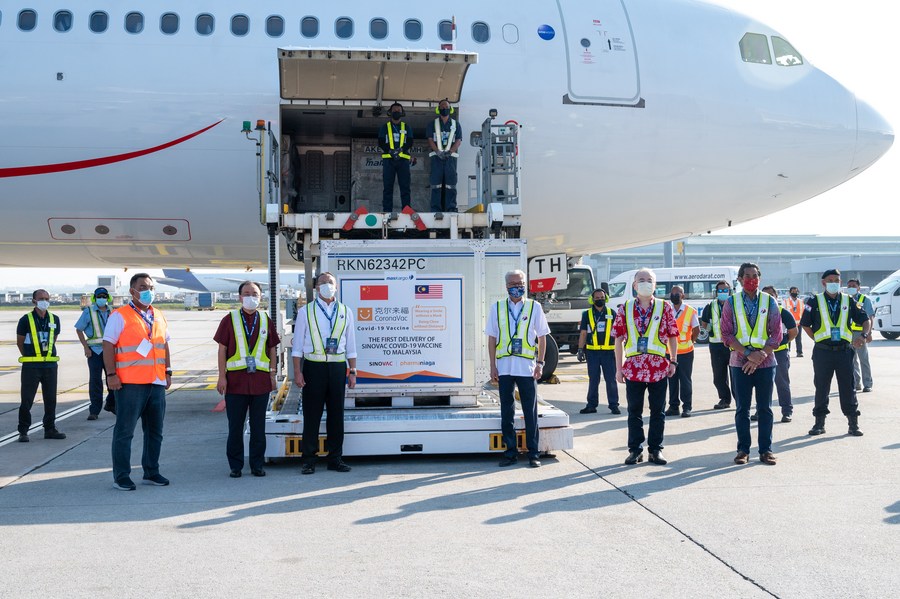 Even as wealthy countries are considering rolling out vaccine booster shots for their citizens this month, billions of people in the developing world are yet to receive even their first vaccine dose.
In the United States and European Union countries, more than half of the population has already been fully vaccinated, while the figure is less than 2 percent in Africa, according to the Africa Centres for Disease Control and Prevention.
This "vaccine injustice is a shame on all humanity", as World Health Organization Director-General Tedros Adhanom Ghebreyesus said.
As well as being shameful, the large inoculation gap that exists between the rich and poor countries is also harmful to the global anti-pandemic efforts, given the virus is still rampaging across the world and how quickly the virus is mutating.
In contrast to those developed countries that are reluctant to share their vaccines or are even hoarding vaccines, despite the urgent needs of the developing world — whether because of "vaccine nationalism" or political shortsightedness — China has been doing all it can to help other developing countries in their anti-pandemic fight, by providing them with Chinese-made vaccines or helping them produce the lifesaving antigens themselves.
In the latest example, the raw materials necessary for the production of the Chinese Sinopharm vaccine arrived in Belgrade on Saturday, making it possible for Serbia to become the first country in Europe to produce the China-developed vaccine. A plan is in place to produce around 6 million doses by the end of the year.
China has so far provided more than 990 million COVID-19 vaccine doses to other countries, the largest number in the world, according to Deng Boqing, deputy head of the China International Development Cooperation Agency.
"China has provided and is providing vaccines for 105 countries and four international organizations, and exporting vaccines to over 60 countries," he said at the weekend. It has also provided epidemic prevention supplies to 150 countries and 13 international organizations, and sent 37 medical teams to 34 countries.
What China has done reflects its vision of a community with a shared future for humankind. For it knows that no country is safe until all are safe, and that for countries to reach the target set by the WHO to have 10 percent of their most vulnerable population vaccinated by the end of September, it is morally obliged to extend a helping hand.
With more than 2.1 billion doses of vaccines already administered to its own population and the spread of the virus basically contained within the country, China is setting a good example of taking care of its own people while also helping others in need. The wealthy countries can learn from the example that China is setting.