Immediate necessity to deliver on Rome Pact: China Daily editorial
chinadaily.com.cn | Updated: 2021-09-07 19:33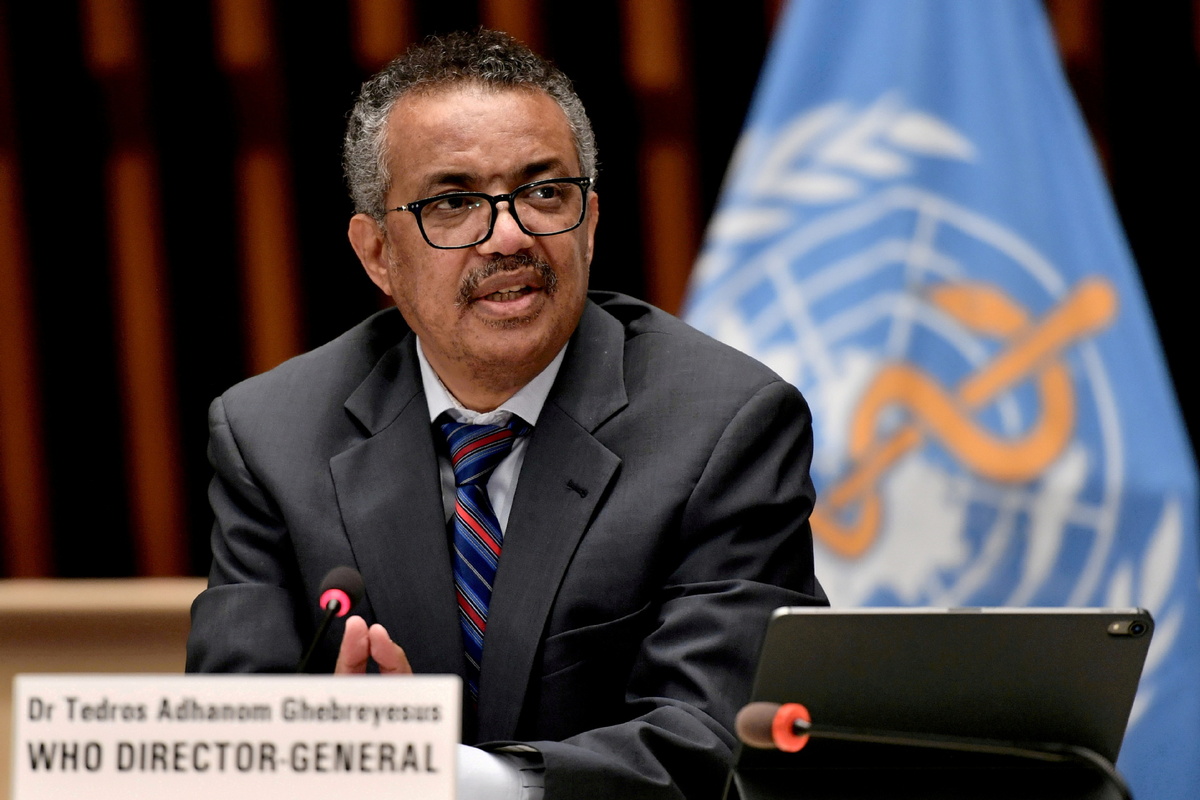 After two days of talks, the G20 health ministers issued their "Pact of Rome", which in pledging to help vulnerable populations in poor countries showcased precious, and hitherto scarce, solidarity in the global fight against the COVID-19 pandemic.
Despite the absence of specific financial commitments, the joint communique they produced conveyed a desperately needed message of cooperation, solidarity and justice.
As Director-General of the World Health Organization Tedros Adhanom Ghebreyesus told the Rome meeting, although more than 5 billion jabs have been administered worldwide, many countries are still experiencing dramatic increases in their rates of infections and rising death tolls, because 75 percent of the vaccine doses have been administered in just 10 countries. In Africa, the vaccination rate is only 2 percent.
This is not just a simple matter of political or moral correctness. When the entire world is struggling with the undersupply of COVID-19 vaccines, and the available doses are distributed not in accordance with need, any stated ambition for a coordinated global response will be merely empty talk.
Even the most vaccinated populations in developed countries remain vulnerable, with incessant upticks in infections being reported. This is a stark reminder that there is no reliable way of self-protection except significantly ramping up collective defense through international cooperation. The G20 health ministers' consensus on joint actions hopefully signals this incontrovertible fact has been taken to heart.
In spite of the many stern warnings from experts that advanced countries' self-centered hoarding of vaccines would end up impeding the global campaign against the pandemic and hurting themselves, they have persisted with this practice, depriving some of the most needy nations, mostly poor ones, of due access to the crucial antigens.
Belated as it is, the awareness of the significance of a coordinated response in the face of such a global crisis will prove invaluable if it is translated into concrete actions. That means the political commitment has to be matched with financial ones, and ultimately actual contributions to achieve the anticipated outcomes.
Both the fair distribution of vaccines in poor countries and the proposal to boost their own vaccine production capacities entail substantial financial inputs, especially if the G20 aspires to fulfill the WHO goal to have 40 percent of the global population inoculated by the end of 2021. The October G20 health and finance ministers' meeting will therefore be significant, as it will determine to what extent the political rhetoric will translate into tangible outcomes.
Developed nations have made plenty of promises since the pandemic broke out, now they need to make good on at least some of them.