IAEA must help Japan come up with better plan: China Daily editorial
chinadaily.com.cn | Updated: 2021-09-08 18:55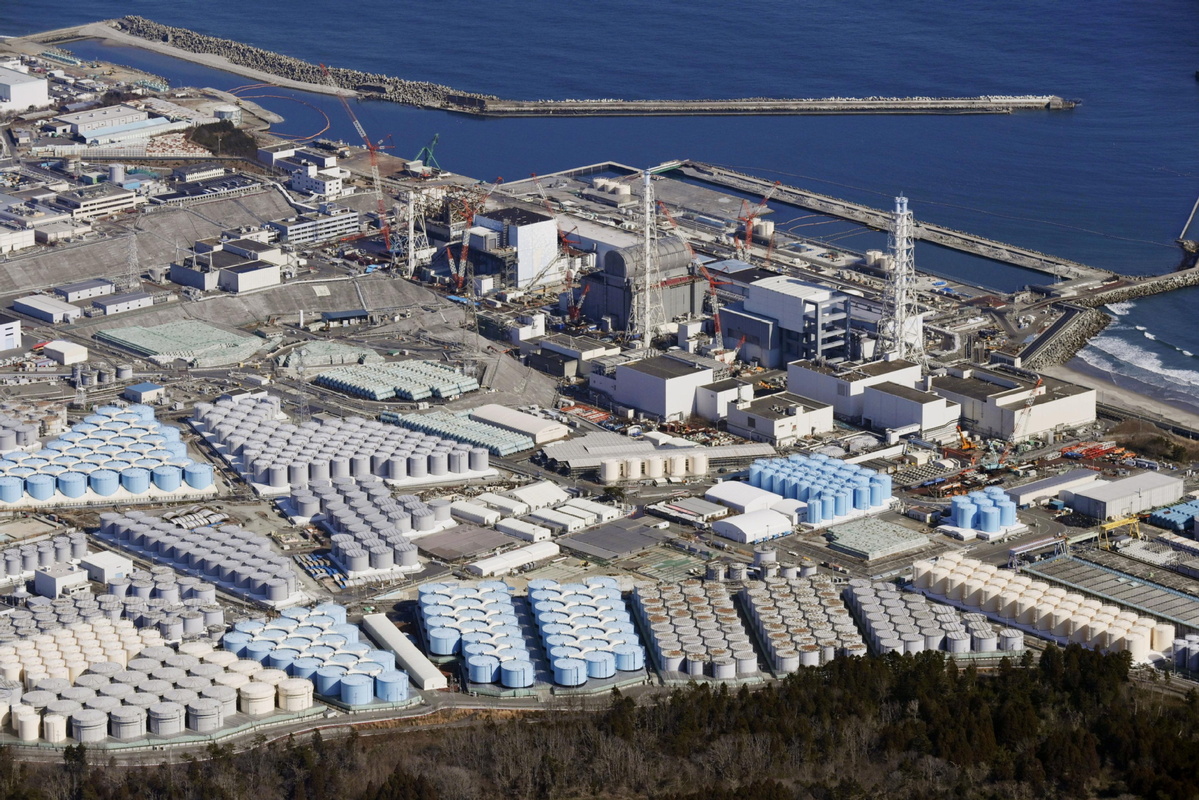 During a meeting with Japanese government officials on Tuesday, a three-member expert team from the International Atomic Energy Agency asked for full and detailed information about Japan's plan to release nuclear wastewater into the sea. The team was scheduled to travel to the Fukushima Daiichi plant for an examination of the on-site situation on Wednesday.
The initiative from the IAEA should serve as a good beginning for the world community to plow deeper into Japan's irresponsible decision to discharge nuclear contaminated water into the sea. It is Japan's responsibility to fully cooperate with the world nuclear watchdog by having thorough consultations on all possible means of disposal, and accepting monitoring and verification of data accuracy and the efficiency of disposal.
On the IAEA's part, the UN agency should act in an objective, impartial and responsible manner, stick to the science, attach importance to the views of stakeholders, and assist the international community in the review and monitoring before, during and after Japan's disposal of nuclear contaminated water to ensure absolute safety.
Since the Japanese government and the plant's operator, Tokyo Electric Power Company Holdings, announced plans in April to start releasing the water in the spring of 2023, it has sparked an outcry both at home and abroad.
Although it is normal for nuclear plants across the world to discharge radioactive wastewater into the ocean, the major concern over Japan's decision is related to the quantity of radioactive isotopes in the Fukushima wastewater and their density.
Ten years after the nuclear disaster in 2011, Fukushima has so far collected 1.25 million tons of radioactive wastewater. Given the amount of wastewater and the plant's location, any reckless dumping will pose a remarkably high risk to the interests of the Japanese public, and the well-being of people in other countries and regions.
What is more worrying is the possibility that the wastewater, if dumped, will be distributed throughout the entire Pacific Ocean. Whether the ocean can "digest" the radioactive elements remains uncertain. Thus, it is not being alarmist to voice concern about its impact on the marine ecosystem, as once damaged by the radioactive wastewater, it can never be restored.
All this explains why Japan's move has met with strong condemnation from fishermen in its own country as well as opposition from many Pacific Rim countries, China and the Republic of Korea included, and organizations such as the Pacific Islands Forum. Japan's insistence in doing it its own way and the indifference it has shown to their concerns and those of the wider international community have only added to the consternation triggered by its plan.
It is hoped with the assistance of the IAEA, Japan will come up with a more transparent and open plan that addresses the concerns of the world community and that it act in a more responsible open manner.