No defying Hong Kong's security law: China Daily editorial
chinadaily.com.cn | Updated: 2021-09-08 18:57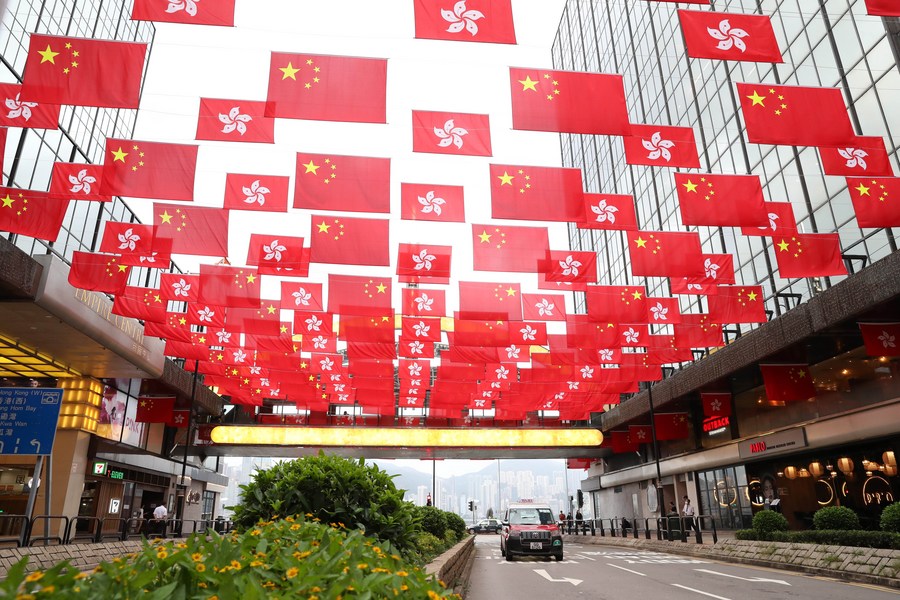 Several key members of the Hong Kong Alliance in Support of Patriotic Democratic Movements of China were arrested on Wednesday after the group blatantly defied the law by rejecting a police request for information relating to the national security probe into its activities.
Under the National Security Law in effect in the special administrative region, the police commissioner can request a range of information from a suspected foreign agent or one with links to Taiwan. Anyone refusing to hand over the information duly requested by the police is committing an offense, punishable with a fine of up to HK$100,000 ($12,840) and six months behind bars.
The alliance, now under the stewardship of a barrister, demonstrated its contempt for the rule of law by flatly rejecting the police's requests for information, including details and financial records connected to the group's suspected associations with external organizations hostile to Beijing.
There are strong grounds for the Hong Kong police to require the group to provide information relevant to the ongoing investigation.
The alliance's leaders have openly colluded with Washington politicians in coming up with sanctions against the Hong Kong SAR and the Chinese mainland. Some of their key members have played significant roles in or been affiliated with some organizations supported and financed by the National Endowment for Democracy, a US government agency tasked with facilitating regime change in countries or regions that Washington dislikes; and they are also suspected of having organized subversive activities against the nation with Taiwan and Xinjiang separatists under various guises.
Yet the group, which has vigorously pursued over the past few decades its declared political objective of toppling China's political system, has held a couple of news conferences over the past few days in which its members defied the law in a high-profile manner. Aside from serving as a platform to do some chest-thumping, they were also held to attract "international attention", or to be more exact interference from their overseas patrons, with the aim of deterring the police investigation into their suspicious activities as well as any enforcement action over their contempt for the law.
Such attempts to invite external interference will prove futile as shown by the recent scramble of subversive groups operating in Hong Kong to disband as their overseas patrons futilely rant and rave about "draconian" law enforcement.
Wednesday's law enforcement action against the alliance sent a clear signal to members of all subversive groups still operating in Hong Kong: It is delusional to believe that they can outwit or defy the law. Anyone continuing to defy the law does so at his/her own risk.