Villagers embrace solar energy project in Shanxi
By ZHU LIXIN in Hefei and SUI RUISHENG in Yuncheng, Shanxi | CHINA DAILY | Updated: 2021-09-13 09:06





Share - WeChat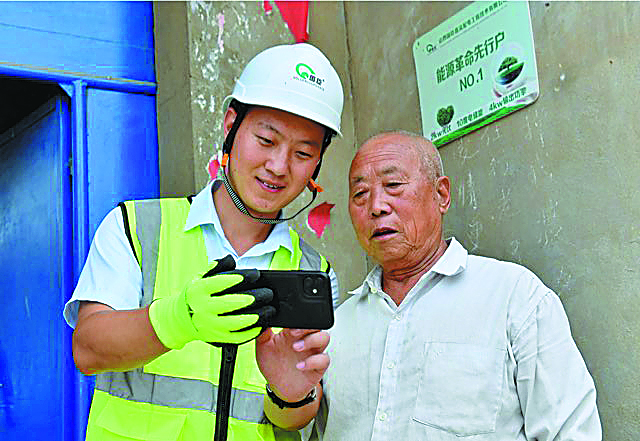 Ambitions, solutions
China has pledged to increase the proportion of non-fossil fuels in primary energy consumption to about 25 percent and bring its total installed wind and solar power capacity to more than 1.2 billion kW by 2030, according to the National Energy Administration, or NEA.
The National Development and Reform Commission's Energy Research Institute expects 40 percent of the country's electricity to come from solar power by 2050.
Jiang said that in addition to building large solar farms, installing solar panels on villagers' roofs is also an important option.
"If such panels are installed on all the roofs of China's rural residences, they will have a total capacity of 2 billion kW, enough to produce 3 trillion kWh of power annually, or 40 percent of the electricity consumed by the entire country last year," Jiang said.
Chen Wenbo, who expects solar panel installation to be expanded in rural areas, said, "Not every roof is suitable for such installation."