Climate envoy links tech to carbon goals
Share - WeChat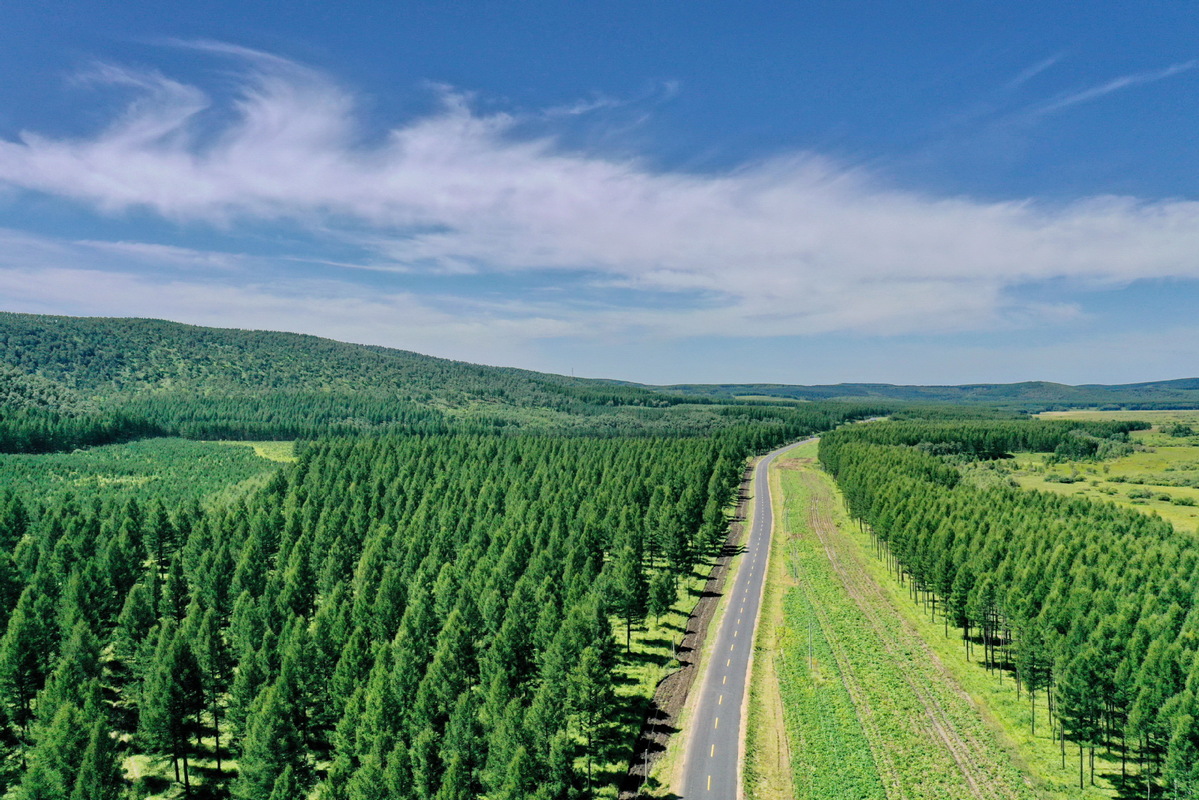 Xie Zhenhua, China's special envoy for climate change affairs, has called for intensified efforts to tap the potential of digital, intelligent technologies in helping fulfill the country's ambitious climate targets.
Data from the World Economic Forum shows that the combination of 5G, the internet of things and artificial intelligence could help reduce global carbon dioxide emissions by about 15 percent, Xie told the First China Digital Carbon Neutrality Summit via video link last week.
With the theme of "digital power, green development", the summit was held in Chengdu, capital of Southwest China's Sichuan province.
The promotion of a green, low-carbon transition via proactive application of information and big data technologies has been included in many countries' national strategies for tackling climate change, he said. Sweden, for example, had unveiled a carbon neutrality plan for its agricultural sector by promoting precision agriculture and digital management.
Xie said there was a very solid foundation in China to further promote low-carbon transition with the help of digital and intelligent technologies.
"China has made marked achievements in green, low-carbon transition," he said.
The share of coal in China's primary energy consumption, for example, fell from 72 percent in 2005 to 56.8 percent in 2020.
The proportion of nonfossil energy in its primary energy consumption reached 15.9 percent last year, up from 7.4 percent five years earlier, Xie said.
With low energy efficiency and weak science and technology capability, however, the country's industrial structure remains dominated by heavy industries and its energy mix still relies on coal. This makes digital technology indispensable for the country as it strives to go carbon neutral, he said.
China aims to reach peak carbon dioxide emissions before 2030 and realize carbon neutrality before 2060.
Xie noted positive progress in the development of digital and intelligent technologies in China, saying that with the largest fiberoptic and 4G networks in the world, the country has made robust progress in the commercial use of 5G.
5G and industrial internet technology has been applied in five industrial sectors, including electronics manufacturing, steel and mining, he added.
Xie urged the ramping up of efforts to promote the development of the technologies during the 14th Five-Year Plan (2021-25) period, as the five years are not only key for China's climate commitment, but also for innovative integration of information technology applications and industrialization.
He said one of the priorities in the endeavor should be to address the high energy consumption of big data centers.
Data centers and 5G base stations nationwide consume over 120 billion kilowatt-hours of electricity per year, which is about 2 percent of total consumption, and the number is rising rapidly, Xie said.
He said that as power consumption by data centers continues to increase, the country needs to do more research on energy efficient technologies and measures. The construction of a national, integrated big data center system that is green and low-carbon should be accelerated.
Buildings and the transportation system are both major contributors to carbon emissions in China. Their contributions are expected to increase with urbanization and the improvement of people's living standards, he said.
A report by the International Energy Agency shows that the application of intelligent lighting and the construction of intelligent buildings could help reduce energy consumption in buildings by 10 percent.
"I suggest energetically promoting the construction of intelligent cities, transportation and buildings," Xie said.