HK election heralds improved governance: China Daily editorial
chinadaily.com.cn | Updated: 2021-09-15 19:56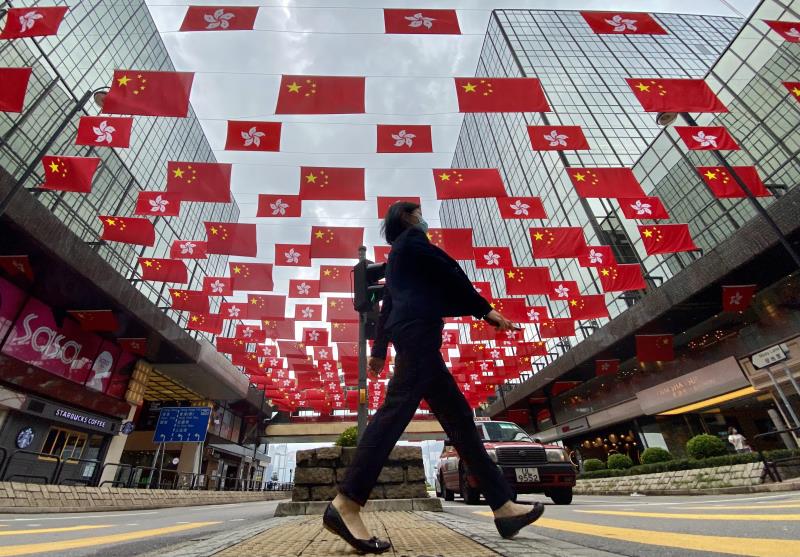 While the subversives who have set secession of Hong Kong as their ultimate political objective are looking on in dismay as the first election under the special administrative region's revamped election system approaches, other Hong Kong residents are awaiting it with anticipation and expectation.
The subversives will be racked with resentment, anger and despair because the new Election Committee election, to be held on Sunday, will officially see their exit from the SAR's political arena. Which means they will no longer be able to continue their destructive and confrontational activities within the SAR's governance system.
The updating of the electoral system ensures that only genuine patriots are able to serve the region's governance. It has in effect prevented the subversives from disrupting and corrupting Hong Kong's governance from within, as they have done to increasing degrees over the past two decades, culminating in their campaign to paralyze the Legislative Council, the local legislature, an ill-intentioned move aimed at challenging Hong Kong's constitutional status as a special administrative region.
It is safe to conclude that the improvements to the election system, which have plugged the loopholes and deficiencies that had allowed subversives and radicals to infiltrate and subvert the region's governance, coupled with the promulgation of the National Security Law for the HKSAR, has brought the region's era of confrontational politics to an end.
Aside from ensuring the effective implementation of "patriots administering Hong Kong", a cornerstone of the "one country, two systems" that was set forth as an essential requirement when this innovative framework was designed, the revamped election system will also ensure that future officeholders returned under the new system will better serve the overall interests of Hong Kong society.
Under the revamped election system, the Election Committee has been expanded from 1,200 to 1,500 members with more subsectors and optimized methods for selecting the chief executive and 40 members of the Legislative Council, thus effecting broader representativeness of the electorate as well as more evenly distributed participation by people from all walks of life, and limiting the influence of any single sector in the election process.
All Hong Kong residents not ill-disposed to their hometown therefore have every reason to eagerly look forward to Sunday's Election Committee election under the revamped election system since it heralds a new era in which the administration of the region will be in the hands of competent patriots who have a broad vision and who are willing to address the problems hindering the region's healthy socioeconomic development.
With the divisive antics of the subversives curtailed, Hong Kong society will be able to pull together to realize a better future for all stakeholders.