We need to rely on science to understand virus
Share - WeChat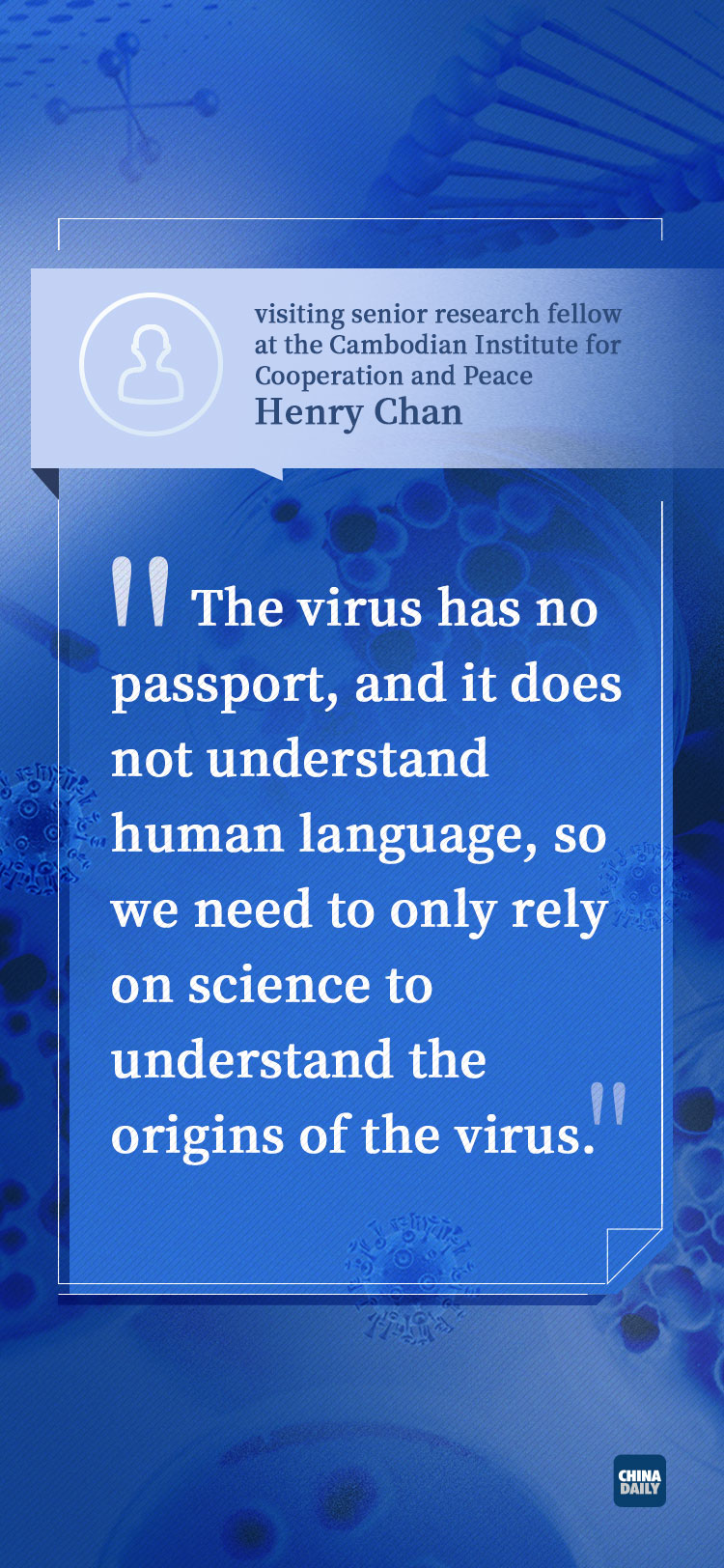 Experts from around the world say politically-driven attempts by the United States and its allies regarding COVID-19 origins tracing are hindering global efforts to fight the disease.
Henry Chan, visiting senior research fellow at the Cambodian Institute for Cooperation and Peace, said that "the virus has no passport, and it does not understand human language, so we need to only rely on science to understand the origins of the virus."
Politicizing origins tracing has disastrous consequences for humanity, Chan said, adding that a collective approach to fighting the crisis instead of pointing fingers is needed.