Mid-Autumn recollections
Share - WeChat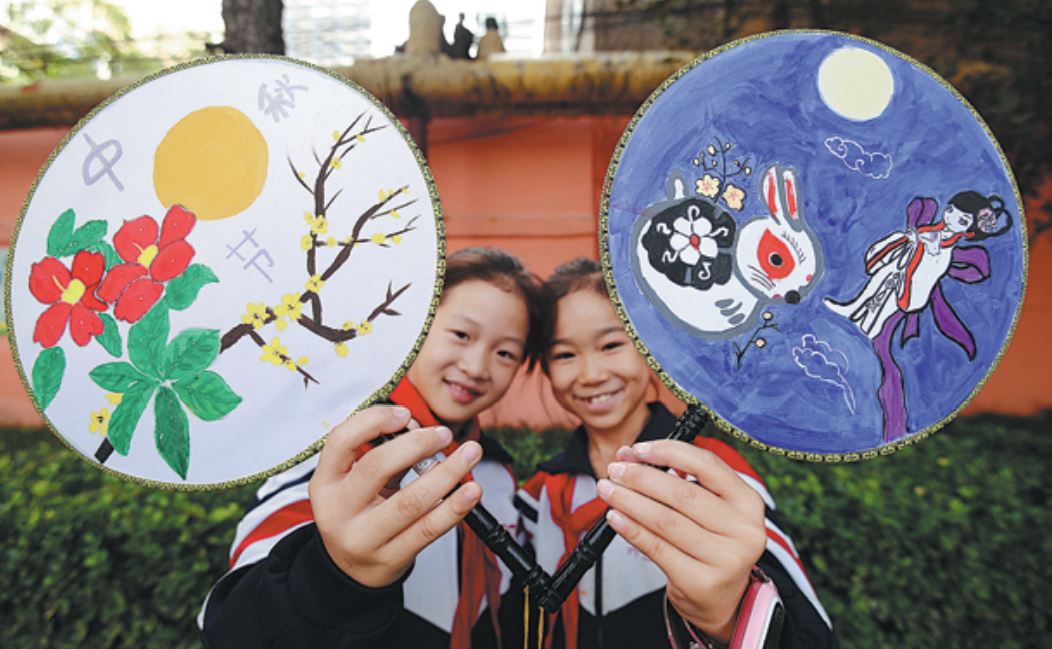 In the Tang and the Song (960-1279) dynasties, there emerged a lot of classic poems about Mid-Autumn Festival, most of which have close connections with the moon, describing the beauty of the moonlit night, and the poets expressing their own sentiments on viewing the moon, usually the melancholy of being separated from their loved ones.
A poem written by Song Dynasty poet Su Shi to his brother during the festival reflects on the changing appearance of the moon and the vagaries of human existence, as translated by Xu Yuanchong:"Men have sorrow and joy; they part or meet again; The moon is bright or dim and she may wax or wane."
Perhaps because the moon gives the visual illusion that it follows the nighttime wayfarers wherever they go, in East China's Jiangsu province, the moon-watching ritual is imaginatively called zouyueliang, meaning to "walk the moon".
There are records of this custom dating back to the Qing Dynasty (1644-1911), which refers to people, especially women who at the time could not be seen in public as often as they would probably like, taking a stroll on the night of Mid-Autumn Festival dressed in their best to enjoy the moonlit scenes of evening.
As the area boasts canal towns with intricate waterways and river-based settlements, much of the moon-watching takes place beside the water, where the moon in the night sky and its reflections in the water add an otherworldly charm to the experience.
Ye Zhengting, president of Suzhou Folk Literature and Art Association, says that it has become a time-honored festival custom for the Suzhou locals to walk on the street alongside the Shantang River, a popular destination since ancient times. Should they get tired, they'll board a boat and enjoy a live performance of singing or acrobatics.
The journeys are not without purpose, because by foot or by boat, they all have the same destination-the Huqiu Opera Fair, where professionals and dilettantes alike gather at Huqiu (Tiger Hill) to perform Kunqu Opera, the local opera style.
For centuries, Kunqu Opera has been a popular form of entertainment for the Suzhou locals. Chinese scholar Yu Qiuyu has compared it to ancient Greek theater, where people would gather to applaud the performances of the tragedians.