Mid-Autumn recollections
Share - WeChat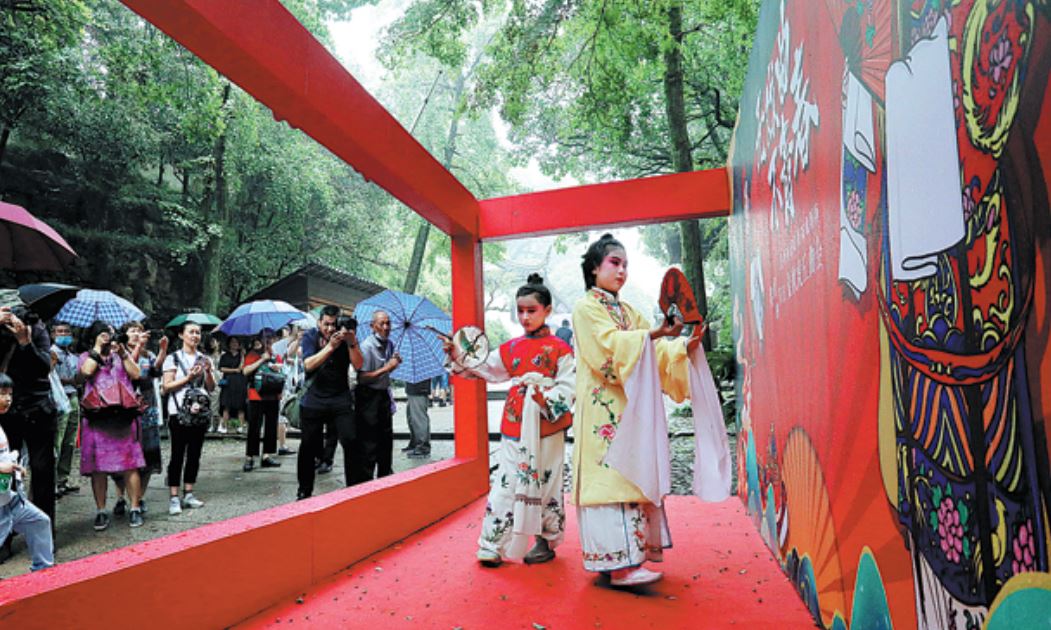 Since late last century, lovers of Kunqu Opera have been working to revive the Huqiu Opera Fair, and with the support of local cultural and art organizations, the opera fair has once again become a must-attend part of the city's mid-autumn celebrations.
Apart from folk opera performances, the fair, which spans the holiday, now hosts diverse cultural events, including live orchestral music, an intangible cultural heritage market and outdoor cinemas suited to people of all ages.
"Traditional culture should be injected with new energy. Some of the performances at the fair are now entirely modern, which I think is perfectly acceptable. Traditional culture should advance with the times and suit the tastes of contemporary people," Ye says.
Among all the mid-autumn traditions with the core value of spending time with one's own family, one particular local custom does not need to transform at all to maintain its appeal. It still effortlessly steals the hearts of people young or old.