Mid-Autumn recollections
Share - WeChat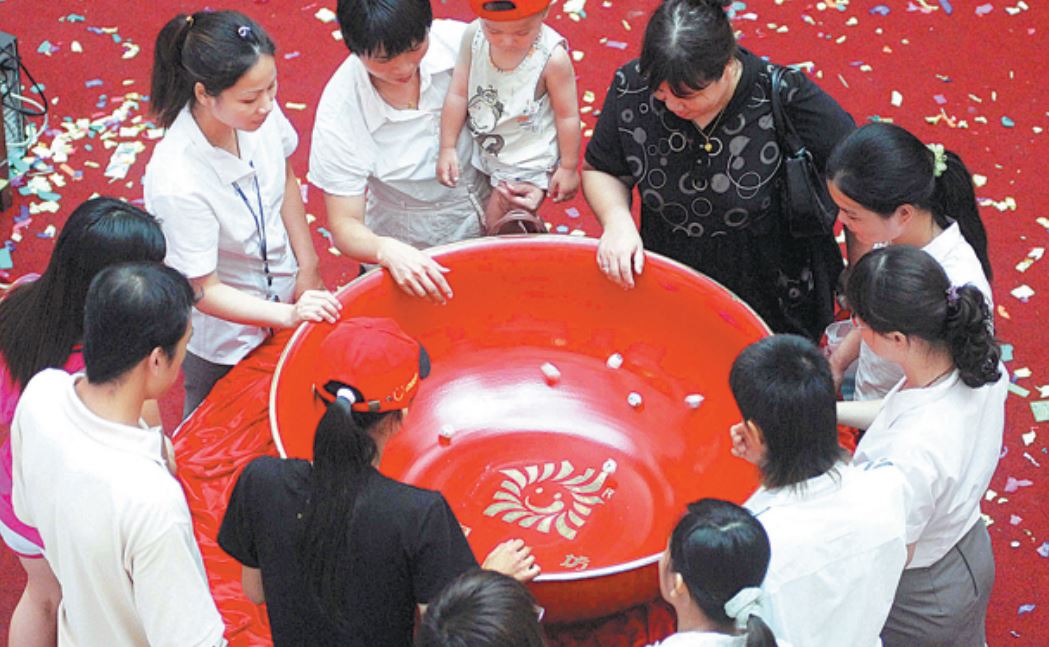 In Xiamen, Fujian province, the family reunions at Mid-Autumn Festival are spiced up with bobing, literally "mooncake gambling". It might come across as unfathomable that not only is this form of "gambling" legal and without age restriction, it was also recognized as a national intangible cultural heritage in 2008.
Bobing is in fact a traditional board game played with six dice and a bowl, whereby the participants roll the dice in the bowl to predict their fortunes in the upcoming year based on the combinations they get.
The set of gaming equipment usually comes with packages of mooncakes in different sizes. The dice combinations vary, but it takes one single look for a Xiamen local to recognize the ranks of the dice combinations. The higher the rank of a combination, the better the luck and the bigger mooncake the person gets.
Legend has it that the game was invented by general Zheng Chenggong (1624-1662), who, while stationed in Xiamen, came up with this game to relieve the homesickness and boost the morale of his troops during Mid-Autumn Festival.
It is so prevalent a custom that around the holiday, the city is often imbued with the rattling, ringing sound of dice being shaken in a bowl. Not only families play it as a pastime, but also companies and supermarkets set up the game for their employees and customers. The mooncakes are sometimes replaced by bigger prizes to add a bit of zing.