Culture Insider: Once popular sports in ancient capital Xi'an
By Bi Nan | chinadaily.com.cn | Updated: 2021-09-22 07:10
The ancient capital Xi'an in Northwest China's Shaanxi province is holding the National Games. As the capital of 13 dynasties throughout Chinese history, the ancient city has never been far from sports. Starting from the Western Zhou Dynasty (c. 11th century-771 BC) to the Tang Dynasty (618-907), the city has held many sports events.
Cuju: Origin of modern soccer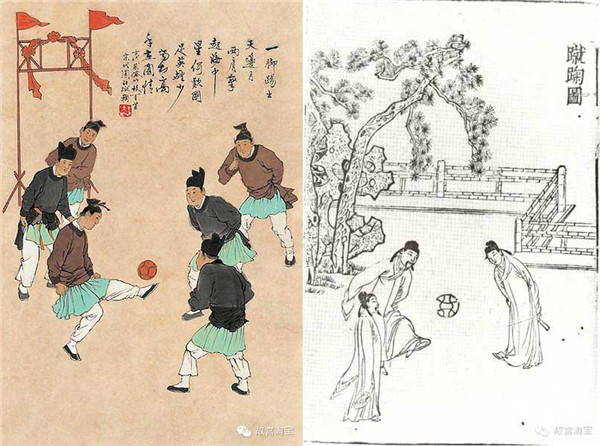 Cuju was an ancient Chinese competitive game involving kicking a ball through an opening into a net.
As the ancestor of soccer, it first appeared in the renowned ancient Chinese historical work Zhan Guo Ce ("Strategies of the Warring States"), which described cuju as a form of entertainment among the general public.
Later, cuju was commonly played in the army for military training purposes, during the Han Dynasty (202 BC - 220 AD).
Emperor Hangaozu Liu Bang, the first emperor of the Western Han Dynasty, was a cuju fan, who not only liked watching cuju games, but always tried his footwork on the playground.
Liu Che, emperor Wu of the Han Dynasty, who was crazy about cuju, would establish a cuju field wherever his army went. He used cuju as a way of training soldiers.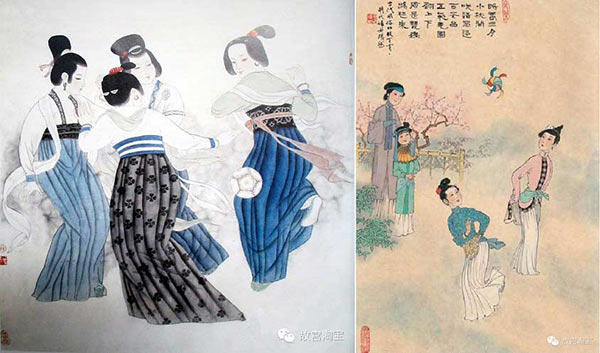 The earliest record of women cuju players can be traced back to the Han Dynasty. We can see from the paintings females with their hair tied, waving their long sleeves and looking chic when playing cuju.
Up to the Tang Dynasty, women players prevailed at the royal court, as emperors enjoyed watching soccer games. At that time, various skills were widely used in playing cuju, mainly serving as entertainment purpose.
As a way of national culture protection, cuju was listed into the first batch of China's intangible cultural heritages in 2006.